Newswire
Alums Win GDUSA Health + Design Award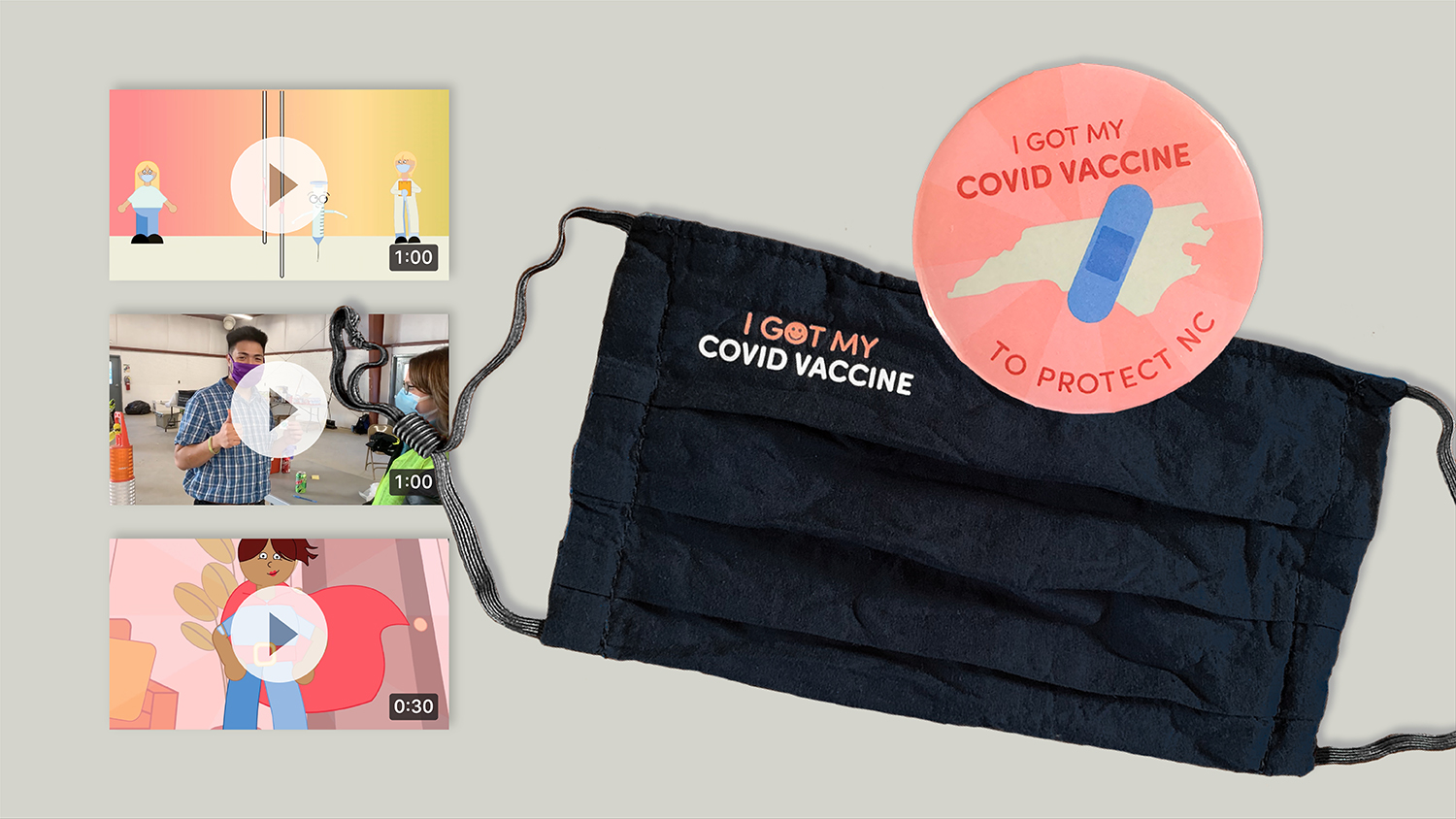 A collaboration between the College of Design and the Duke University Center for Advanced Hindsight (CAH) recently brought home one of the coveted 2021 GDUSA Health + Wellness Awards™ for their work promoting COVID-19 vaccination in rural North Carolina counties.
Building the Team
The team was comprised of faculty, students and alumni from the departments of graphic design and industrial design, as well as 12 behavioral scientists from CAH with the mission of improving vaccination rates in Cabarrus, Catawba, Gaston, Haywood and Union counties.
Over the course of six months, the team developed a research strategy which included the input of 1,896 residents, health workers and government officials to identify attitudes, knowledge and myths surrounding vaccinations.
"Gaston County has benefited greatly from its inclusion in the CAH COVID Counties project. We have learned and shared best practices with our peer counties, benefited from the expertise of Duke and NC State Universities, and shared that learned experience to help shape Gaston County's communication and response to a serious and life-altering public health crisis."

– Justin Amos, Budget and Evaluation Manager, Gaston County
A total of three videos were created as part of the campaign, each of them with English and Spanish language iterations.
Each with a unique theme, the videos were designed to address specific concerns within the five counties such as political interference with vaccine development, the speed of vaccine development and worries about vaccine safety. Other items such as buttons and branded masks were designed and produced to round out the campaign.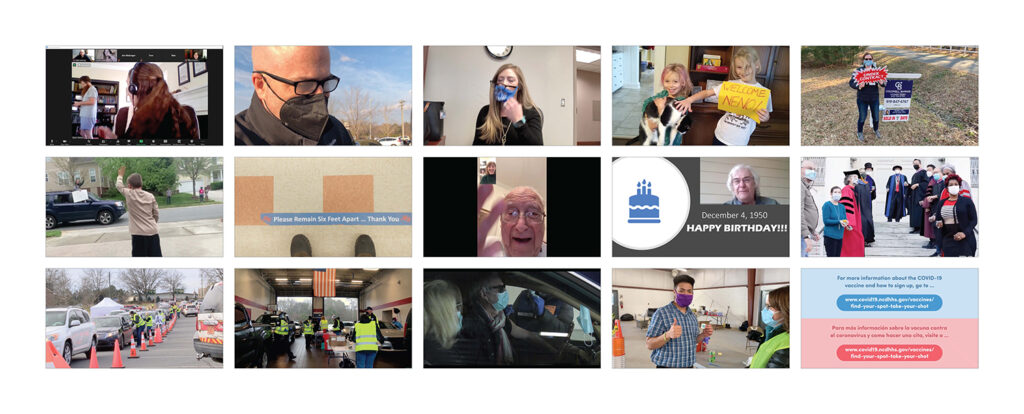 Creativity with Purpose
Designer Kennedy Liggett [BGD '20] says one of the things she's particularly proud of is the community response to the diversity shown throughout the campaign.
"From the design side, we had a lot of critiques with the county employees to make sure that what we were making was representative of their residents," says Liggett. "COVID is something that affects everyone, and we wanted to make sure that anyone could look at the materials we were creating and see a reflection of themselves."
The design team was directed by College of Design GD + ID department head, Tsailu Liu, and included Kahren Kersten [MID '20] as design lead. Other designers included Joseph Rogers and Rachel Thomas, who are also 2020 graduates of the graphic design program.
Of 3,200 entries submitted to GDUSA's Annual Health + Wellness Design Awards, over 200 projects were showcased.
"The winning firms and companies have established themselves as creative leaders in an area of American society – health and wellness – that is of ultimate importance, fundamental transformation, and robust growth," says GDUSA editor Gordon
Kaye. "Their work shows that effective and authentic communications can help inform, inspire and heal, and that has never been more important than it is today."