Newswire
Charles Kahn, Carter-Finley Stadium Architect, Passes Away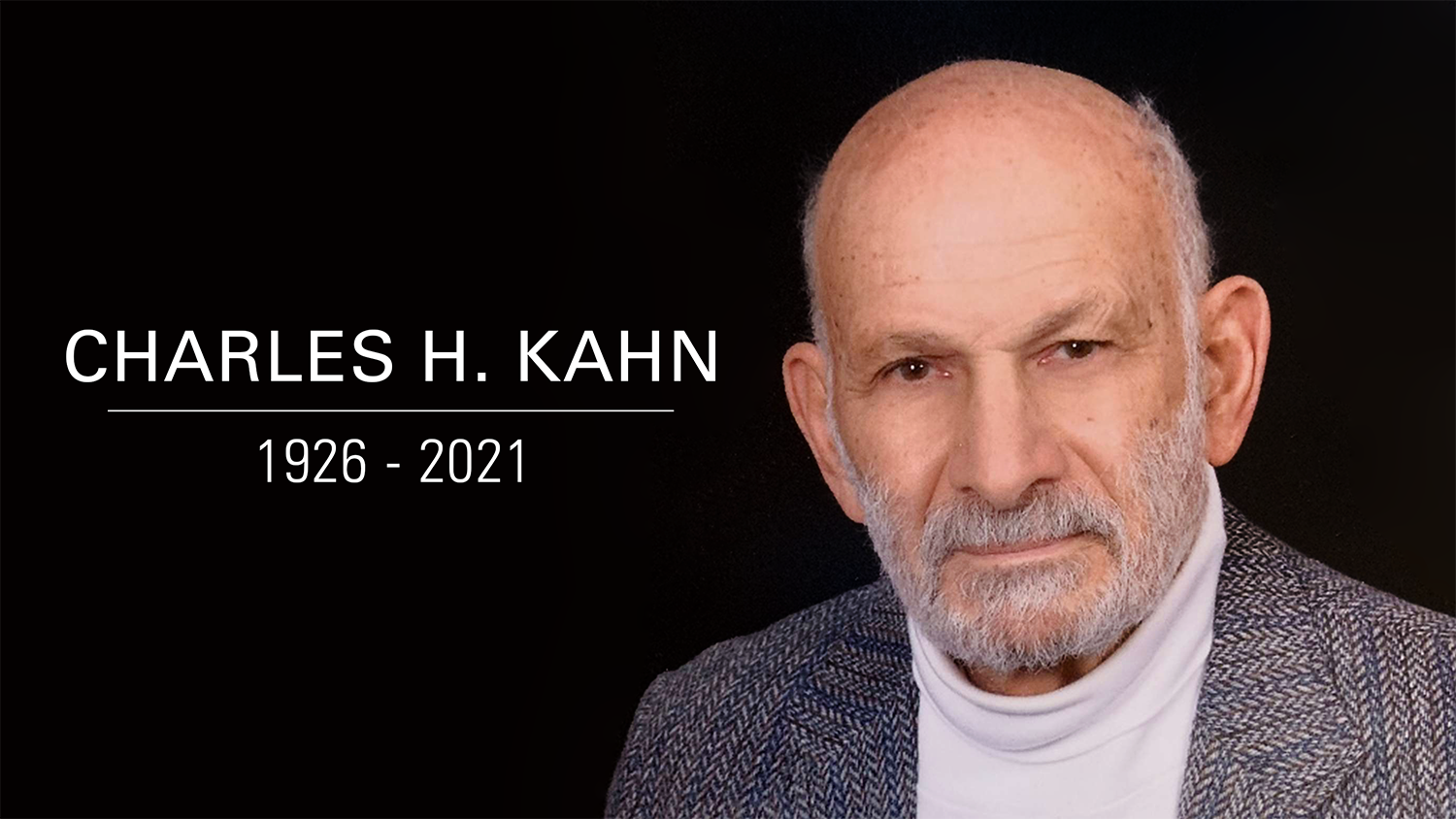 Charles H. Kahn, FAIA, the first Dean of the University of Kansas School of Architecture & Urban Design, and one of the original architects and engineers for NC State's Carter-Finley football stadium, passed away at the age of 95 on April 8, 2021, at his home in Chapel Hill, NC.
Dean Kahn served as a professor of engineering and architecture at North Carolina State University's School of Design in Raleigh under then Dean Henry Kamphoefner (the first dean of architecture at NCSU) until being recruited (following Kamphoefner's recommendation and encouragement) to serve as the first dean of the KU architecture school from 1968 until 1981. He continued to teach at KU until his return to Chapel Hill, North Carolina in 1991.
Kahn, who was active in the Civil Rights movement throughout his life, brought his social activism to both North Carolina and Kansas. While at NCSU, Kahn worked with friends and colleagues to organize The Citizens Group in support of the immediate removal of the color bar in all public places and institutions, and placed a full-page ad in the Raleigh Times (the precursor to the News & Observer) that listed approximately 900 Raleigh residents averring that position and pledging to continue to patronize and support Raleigh businesses that removed from their operations all segregation and discrimination based on race and skin color.
When he went to place the ad, the Raleigh Times told Kahn they would not accept the ad unless one individual agreed to be listed on the ad taking responsibility for its placement. Following publishing of the final ad on May 15, 1963, which stated "This advertisement placed by Charles H. Kahn," Raleigh police staked the Kahns' house in response to death threats from the Klu Klux Klan.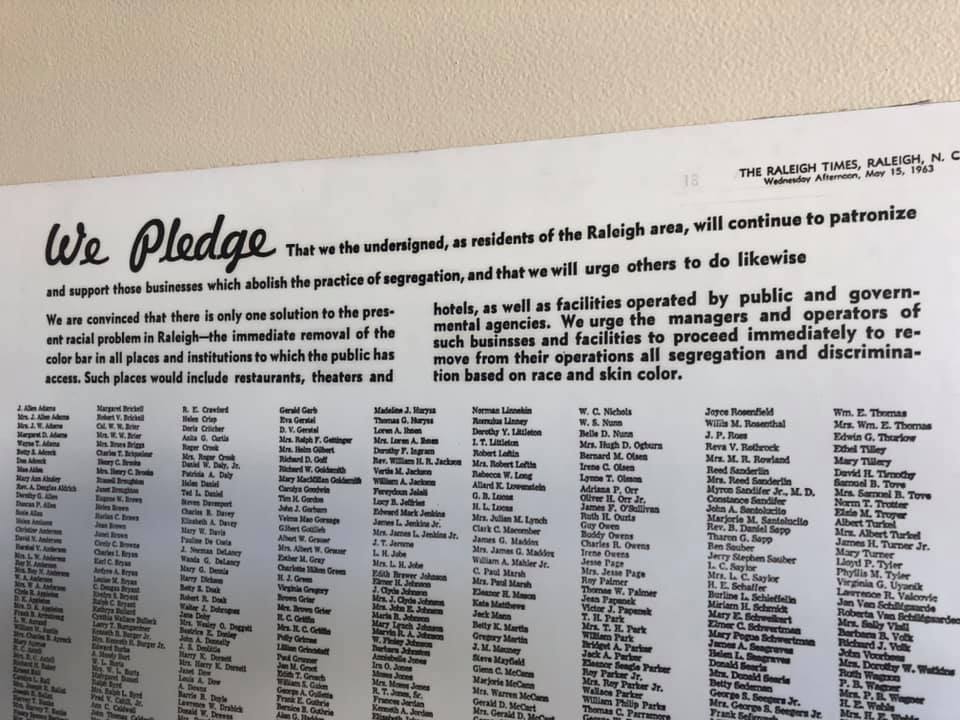 At KU, Kahn not only designed a curriculum focused on a problem-solving, social approach to architecture, but also prioritized the recruitment of both students and faculty of color, for which he received a commendation from former students of KU's BLACKTECH, upon his advancement to the American Institute of Architects' (AIA) College of Fellows in 1983.
Shortly following his arrival at KU in 1968, in response to the riots that broke out on campus during the Vietnam War, Kahn stepped up to help organize and chair the University Committee for Urban Action, a joint faculty/student committee formed to engage the campus community in a positive effort to effect social change. Hobart Jackson, the first African American appointed by Kahn to the faculty of the newly formed KU architecture school, noted that Kahn's successful nomination of the late Robert T. Coles, FAIA, a nationally prominent Black architect, to become a KU Langston Hughes Visiting Professor, "brought a very successful practicing architect exemplar into contact with white students and faculty, not to mention his being a role model for Black students." Jackson noted Kahn was "a major leader in the nation's struggle to achieve civil rights for all," and someone who "was very kind, extending genuine warm friendship to me personally."
Kent Spreckelmeyer, a freshman at KU upon Kahn's arrival in 1968, and now a professor there, said, "[H]e was the person I have always associated with what it was 'to be an architect.' His booming voice and larger-than-life physical presence. His insistence that design was about social equity and justice as much as form and function. And the optimism and confidence that he brought to Lawrence to build a new school from the ground up. We owe him a debt that can never be fully repaid."
Gaylord Richardson, one of the many KU faculty members recruited by Kahn during his tenure as dean there, said of Kahn in his interview with the Endacott Society for the University of Kansas, "He built the school into a real architectural force – the kind of a place that deserved recognition." Kahn's interest was not just in the success of the school but in the success of its students. In the 2018 Fall issue of KU's School of Architecture & Design, Earl Santee, founder and senior principal of global design firm Populous, commented that without KU and the mentoring of Dean Kahn, "I'd probably be a fry cook somewhere. He allowed me into the School and he mentored me. My experience was transformative."
One of Kahn's favorite activities both during his time as dean at KU and throughout his tenure there was taking his students on day-long architecture study trips to Chicago, which kicked off with exploration of O'Hare's then-new United terminal. During his years at KU, Kahn also led multiple Art & Architecture study tours around the world for small groups of students, colleagues and friends, frequently a tag-team endeavor with his dear friend and host of Kansas Public Radio's "Opera is My Hobby," James Seaver, former professor of Classics at KU. In 1989, Kahn was designated an honorary KU alumnus and received the School's 1989 Distinguished Alumnus Award.
Although he spent his childhood in New York City, where his parents, Benjamin Kahn and Dorothy (Goldman) Kahn, settled upon their marriage, Charles ("Charlie") Howard Kahn was born in Birmingham, AL. Upon learning that his mother and her sister Sophie (also married to a New Yorker) were pregnant, Kahn's maternal grandmother, Esther Weinstein Goldman (known as "Big Mama" or "Biggie"), insisted that her daughters move home to Birmingham pending her grandchildren's arrival, as she did not want her daughters giving birth to "Yankees."
Born on February 10, 1926, nine days after his cousin, Kahn's family shortly returned to New York, where he attended Townsend Harris, a Preparatory High School of the College of the City of New York and a precursor to the modern public magnet schools. Graduating from high school just shy of his 16th birthday, Kahn went on to receive a bachelor's degree in science (mathematics and physics) from the University of North Carolina at Chapel Hill.
After serving as a lieutenant in the US Naval Air Corps in WWII (participating in the V-12 Navy College Training Program), Kahn obtained a bachelors in civil engineering from NC State, followed by a masters in engineering from Massachusetts Institute of Technology, and a bachelors and masters in architecture from NC State while he was teaching engineering as a member of the NC State faculty at the school. Kahn's parents relocated to Salisbury, NC, during his time in the state, where his aunt Sylvia Goldman Feit and uncle Julius Goldman founded The Gold Shop clothing store in 1940, which ultimately became a regional chain with as many as 20 locations.
In 1956, at a cast party in Raleigh, NC, following his performance as the lead role of Charles Condomine in Nöel Coward's Blithe Spirit, Kahn met Annette Lee (Meredith, BA '57; 'KU, MSW '73), a music major in her junior year at Meredith College. For one of their first dates, Kahn invited her over to his apartment for a dinner that he was cooking for a visiting architect; when she arrived she was greeted by Kahn and noted mid-century architect Ludwig Mies van der Rohe. What she says won her heart, however, was when she rang his apartment to speak to him and his roommate said Kahn was up in a tree getting a kite down for a kid.
Six months after meeting, they were married. In 1957, the Kahns moved from Raleigh to Rome, Italy, where Kahn began a Fulbright scholarship in architecture to study at the Istituto di Urbanistico (now known as the Istituto Nazionale Di Urbanistica) with noted Italian architect Luigi Nervi. Kahn had delayed his Fulbright a year to accommodate his wife's graduation from college. In 1961, Kahn studied in France on a grant from the Henry Adams fund of the AIA. In 1977, he received a Fulbright award to teach architectural design in England and study the mid-century structuralist movement.
Although Kahn always considered himself first and foremost an educator, having developed an expertise in reinforced concrete, a direct outgrowth of his time in Rome with Nervi, Kahn had a private architecture practice and designed a number of notable structures, including NC State's Carter-Finley football stadium. Kahn was also an active member of the AIA, serving on its Committee on Design for many years. During his tenure at KU, Kahn directed the Community Development Center, which was an advocacy center that worked with community groups on inner city projects, including the development of long range planning for Haskell Indian Junior College in Lawrence, Kansas. Kahn also served as a consultant for the Department of Housing and Urban Development/Menninger Special Demonstration Project for five southwest Native American tribes, which planned housing for neglected and abandoned children, mentally and physically handicapped children, and the elderly.
Dean Kahn is survived by Annette Lee Kahn, his wife of 64 years, of Chapel Hill, daughter Kathryn Lauren Kahn (Michael Varnum) of Eagle Bear Farm, NC, daughter Sarah Kahn (Richard Graf) of Washington, DC, son Hon. Benjamin Kahn (Karen) of Greensboro, NC, and grandchildren Sarah, David, Charlie, Sophie and Christopher.
In lieu of flowers, family asks that contributions be made in his name to one of the following organizations in Dean Kahn's honor: KU Endowment for the School of Architecture & Design, UNC's PlayMakers Repertory Company, the Southern Poverty Law Center.