Faculty and Staff: New Hires, Retirements, Accomplishments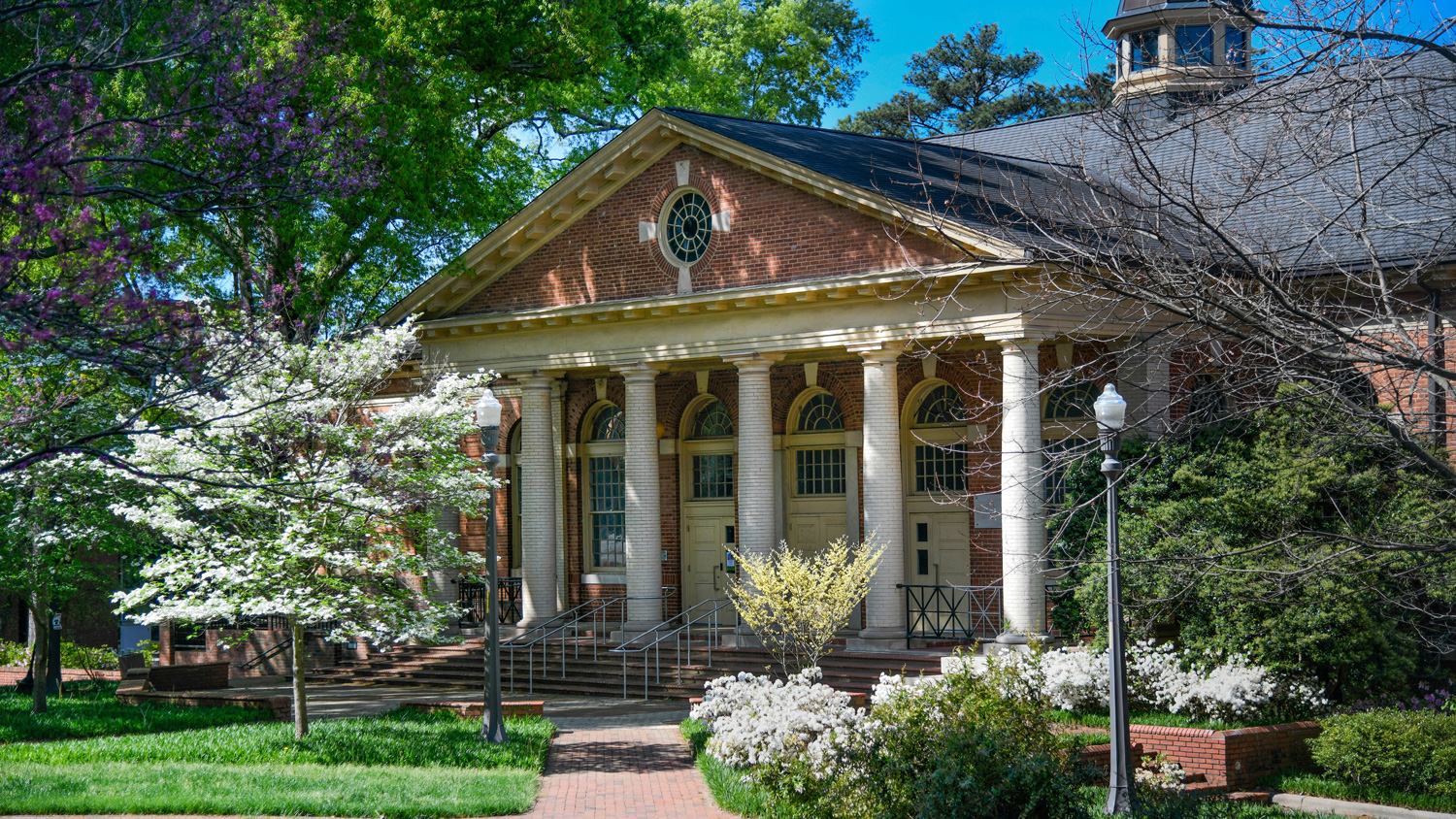 Dear College of Design Community, 
Hello everyone! I hope your semester is off to a great start. I wanted to take a moment to recognize a few accomplishments within our college, as well as a few changes in faculty and staff. 
Accomplishments:
Thomas Barrie has been accepted into the AIA College of Fellows! Tom's writings connecting place, home, and spirituality in buildings made significant contributions to the body of knowledge. He has shared that knowledge with hundreds of students throughout his productive career. He's been a terrific colleague at NC State Design.
Deborah Littlejohn, associate professor of graphic design and industrial design, has been selected as a University Faculty Scholar for 2020-2021 in recognition of her outstanding academic achievements and contributions through teaching, scholarship and service.
The Graduate School launched its first-ever Excellence in Assessment Awards for graduate programs. Three of the nine programs chosen were from the College of Design: Architecture, Art + Design, and Landscape Architecture and Environmental Planning. Special congratulations to the faculty of these programs, as well as the DGPs: Dana Gulling, Tania Allen and Carla Delcambre.
The Office of Assessment and Accreditation selected the Bachelor of Industrial Design program for NC State's Excellence in Assessment Award. Special congratulations to Timothy Buie. 
Retirements:
Robin Moore, HCP, Honorary ASLA, professor of Landscape Architecture and Environmental Planning and director of the Natural Learning Initiative, enters phased retirement effective July 1, 2021. Robin is an international authority on the design of children's play and learning environments, user needs research, and participatory public open space design. He has won many awards for his contributions to the field of design. Countries including Sweden, Japan, and Argentina have honored him, where his work in the design of outdoor play facilities for children and families is used as a model.
Patrick Rand, FAIA, DPACSA, distinguished professor of architecture. After joining the architecture faculty in 1977, he has focused on the relationship between design and building technologies and teaches architectural design studios, thesis preparation seminars, architectural construction systems, and seminars regarding architectural detailing and innovative materials. Pat is a Fellow in the AIA and was chosen as the 2019 recipient of the NCSU Board of Governor's Award for Teaching Excellence. 
New Faculty:
Kate Greder, assistant teaching professor in Art + Design, with a focus in soft construction and fibers. Kate's research utilizes the luxury industry principally to explore the impact of technology on the political economy of the fashion system. Her research in critical luxury studies, economics and fashion studies elucidates the complex network of value constructions that influence the movement of clothing in global fashion markets.
New Staff:
Ellen Hammond worked in a temporary role at the College of Design for six months before joining student academic services full-time as an administrative support specialist. Prior to employment with NC State, she enjoyed careers in Montessori education, as well as marketing and publishing in the nonprofit sector.
Christian Karkow recently joined the team at the Materials Lab as a specialty trades technician. For much of his career, Christian has focused on the design and fabrication of ornamental and functional architectural details using varied materials including metals, wood, and stone. He is well-versed in an array of ancient and modern techniques. Christian is always adding to his repertoire of how to create and maintain tools that are used to design, fabricate, and measure.
Amy Staton is a Human Resources Specialist at the College of Design. She started as a temporary employee with NC State in 2016, from there she accepted her first full-time position at NC State in 2019 and was accepted a position in the College of Design in 2020. Amy received her bachelor's degree from East Carolina University.
If you have not already, I encourage you to take the time to welcome new faculty and staff as well as share your well wishes with those faculty who will be leaving us. 
Sincerely, 
Mark Elison Hoversten, PhD, FASLA, AICP