Student Experience
Congratulations, Graduates!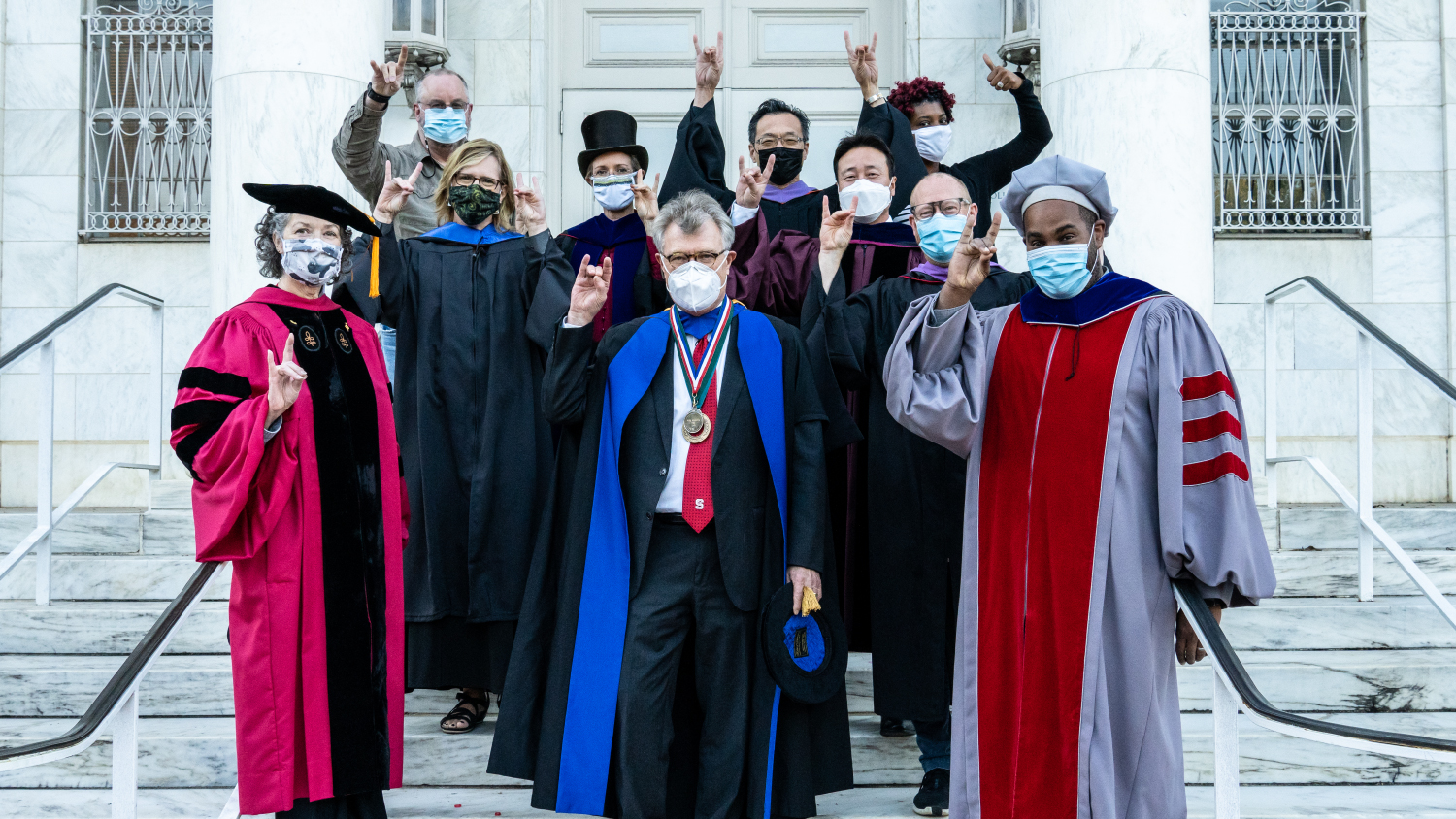 For our 2020 graduates, this year's commencement ceremony was like no other. It began with a video of Dean Hoversten searching the campus for our students. Then, the department heads shared words of encouragement with the students, commending them for their outstanding work this year.
Watch the Livestream:
Finally, Dean Hoversten wrapped up the ceremony with a few moving words:
"On behalf of the College of Design, I present these graduates who have fulfilled the requirements to you with great optimism for what they will accomplish. They have been taught to design for life and to lead the Designlife. They will shape our cities, protect and restore our environment, develop products and processes that improve our lives, and tell moving stories through film, animation, games, and visual documentation. Their design thinking will help us understand the challenges we face, generate options to solve them, and, thus, to design our future.

Once again, I congratulate all our graduates. God's speed on the journey before you. Stay in touch. You are forever a part of the College of Design family. Walk boldly knowing that you have learned to see the world differently.
2020 Commencement Program: