Alumni Experience
Continuities and Transformations: Evolving a Home Over Four Decades
by Tina Govan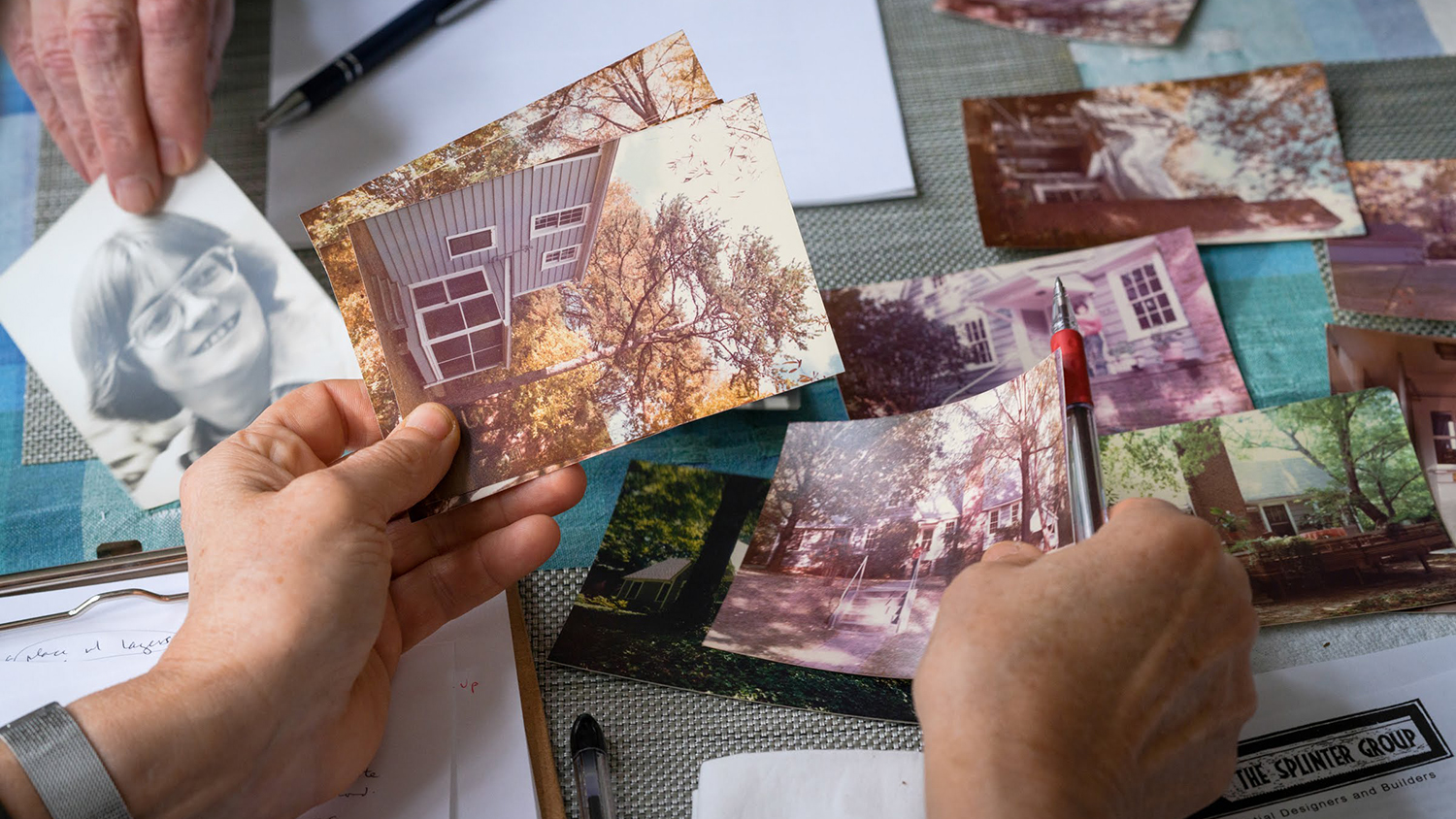 This story first appeared in the 2020 issue of Designlife Magazine.
Paul Tesar has been designing his home over the past 40 years. Since 1979 he has been collaborating with former students from the College of Design to shape the gradual evolution of his house to "home." He embraces building as a process, rather than a product, interwoven with the lives of its inhabitants, its place and those who built it, and his home is a true reflection of that.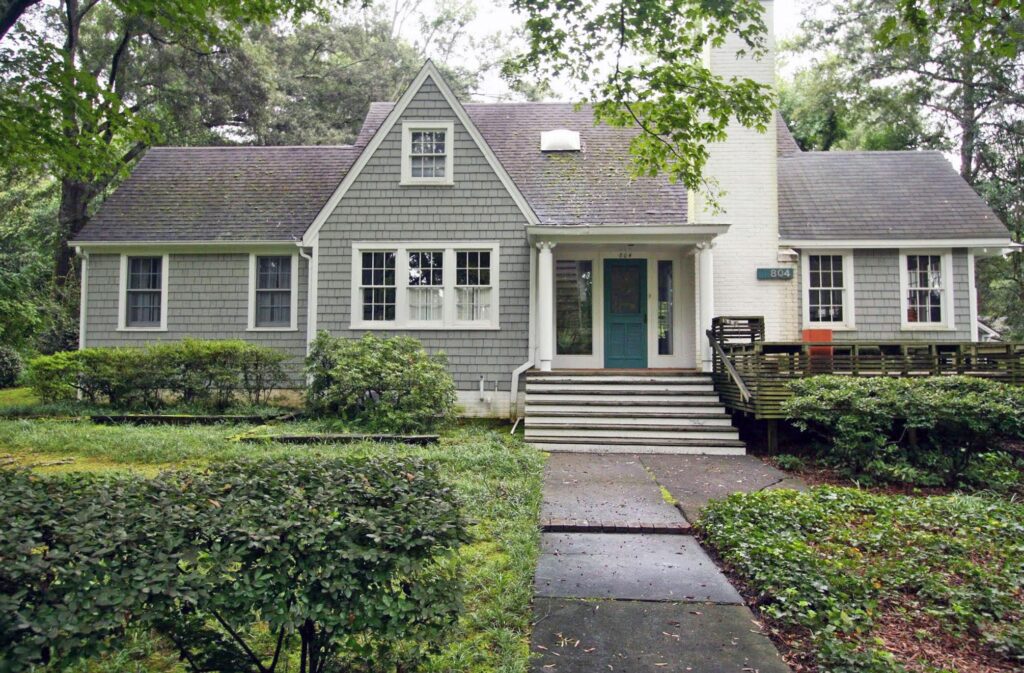 Tesar moved to Raleigh to join the faculty of the College of Design in 1975. In their search for a home, Tesar and his wife, Holly, chose to live in an existing neighborhood within walking distance of campus and bought a small ordinary 1930s house with "potential for improvement" on Rosemont Avenue. Soon afterwards, Tesar ran into Harwell Hamilton Harris at school, who advised, "Don't do anything right away. Live in the house for a while and observe how it looks and feels during the different seasons. Your ideas will be better for it." Tesar followed his advice, "observing" the house for more than four decades, gradually making transformations over time.
"Our first step was to make the entrance more inviting," Tesar says, "adding a front deck, wider entry steps and renovation of the foyer. We enlisted the help of Tom Brown, a talented former student, who'd become a builder. It was a pleasure to
work with Tom. We have worked out many challenging details together over the years, such as developing a simple way to extend the house's skimpy roof overhangs. By sistering one-by-fours onto the rafters and new two-by-six extensions, we simul-taneously created a deep overhang and decorative roof edge that catches the sun."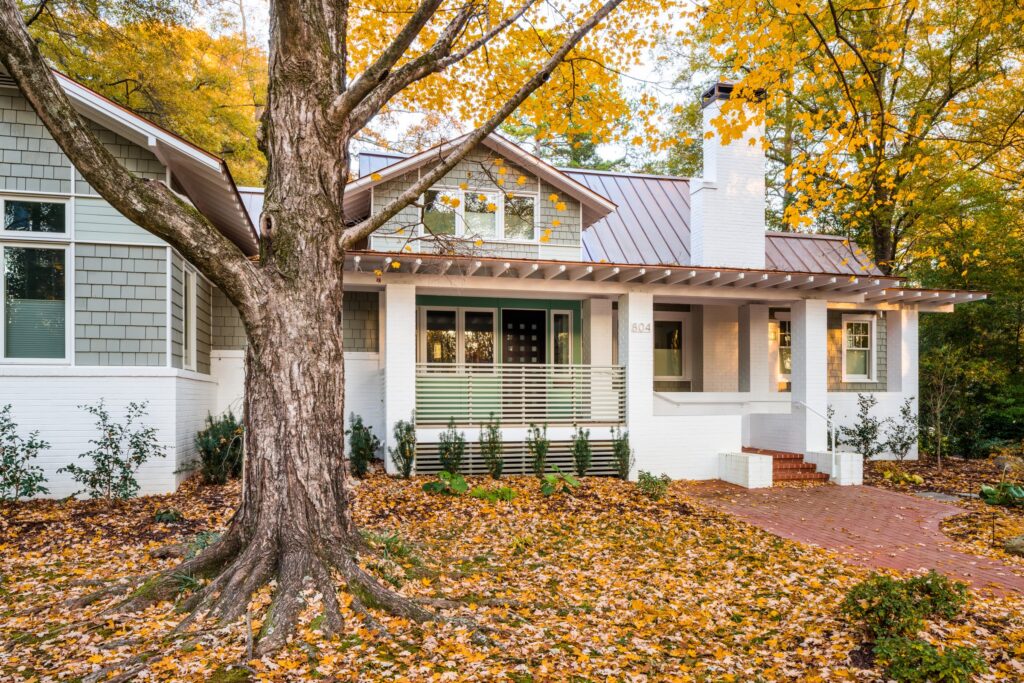 "It's a fresh interpretation of the exposed rafter tails you see in the neighborhood," Brown explains. "I relish developing details like these and always viewed working on Paul and Holly's house as a sort of 'detail laboratory.'"
The next transformation "took a village" to build, involving a whole range of former design students. Brown, Russ Stephenson, Patrick Ryan and Greg Paul all contributed at different times.
"The house sat like a small turd on a big piece of land," Tesar says bluntly, "unrelated to anything around it. I wanted to find ways to tie it to the site." So, in 1985, he chose to dramatically extend the house out, creating courtyards and gardens surrounded by low walls, columns and trellises. "Finally," Tesar says, "this 'object' was becoming more of an 'environment' woven into place with a series of connected indoor and outdoor rooms."
It wasn't until two decades later that Tesar focused his attention on a screened porch and dining room re-do, collaborating with former student Patrick Ryan, a highly skilled craftsman and builder.
"Patrick was unusually gifted and a good friend. I greatly respected his talents," Tesar says. "Unfortunately, he is no longer with us, but his work remains. We made it a priority to design our new bedroom around the beautiful custom cabinets he made for us 15 years ago."
Brown recalls, "Pat could come up with 10 solutions to any detail crisis. Paul and I were in on all of these deliberations. It was a joyful time. Returning to Rosemont for this latest renovation, I was continually reminded of Patrick. I found endless examples of his genius and craftsmanship."
Finally, in 2015, the Tesars saw the necessity to make the house fit for "aging in place" and engaged architect Tina Govan, yet another student of Tesar's, to help with what they hoped would be their final addition: a new master suite and one last remake of the foyer and front porch. For Govan, it was deeply satisfying to collaborate with her close friend and professor on the finale to his lifelong work, and to work with old friend and classmate Brown to build it.
"I have such a long history with Paul, Holly, and 804 Rosemont Avenue," Brown says. "During this latest renovation, we dismantled the same front entry deck I'd built in the '70s, and it was fascinating to see how well it had stood the test of time. It sometimes felt like an archeological dig into my past. While replacing a skylight, I found my old Boy Scout pocket knife that I'd left under the flashing."
"And it was especially powerful for me," Brown continues, "to complete the stairway in 2019 that Paul, Patrick, and I had started in 1980. There were unresolved bits that are finally done now, 29 years later. It was like collaborating with my 24-year-old self, something few builders get to do."
"Such piecemeal growth of a house yields complexities and contradictions," Tesar says, "the material manifestation of a story and passage of time, not a pristine aesthetic object. It creates an environment of incremental changes that responded in new ways to what was already there at any given point in time, and is perhaps more reminiscent of how communities and townscapes grow, reflecting the organic evolution of a place."
Designing for incremental change over time is not often taught in architectural schools. It requires the designer to let go of control. It can be an untidy process, but it yields deep, long-lasting connections to people and place. It's not a look or fashion that can be copied from a magazine. Each place acquires its own unique history, and it's this accumulation of layers, like topsoil, that makes it rich.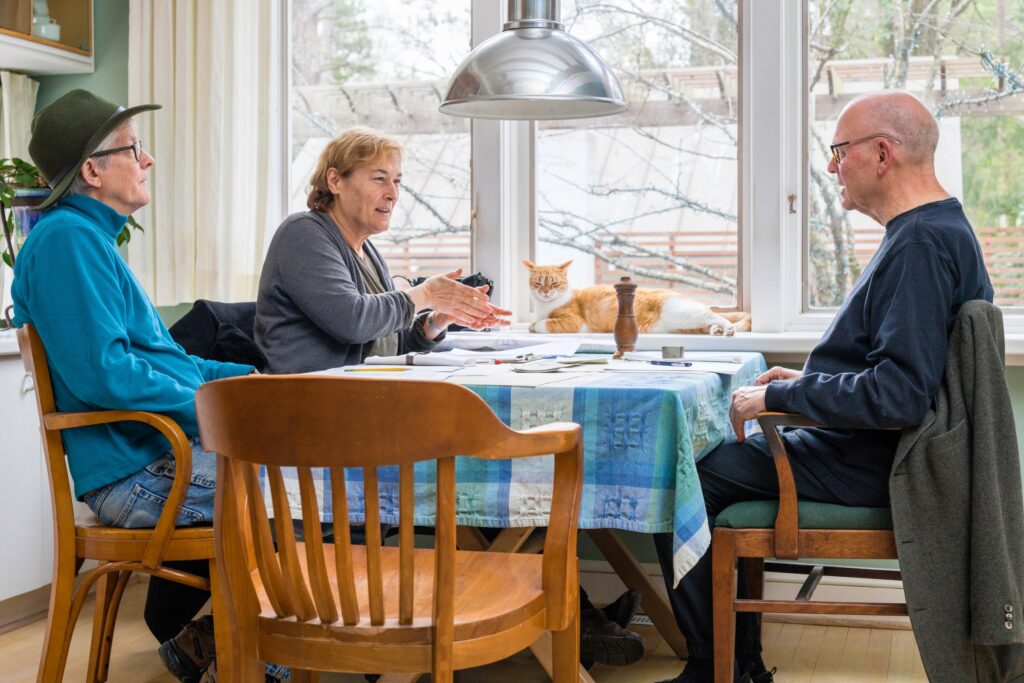 The Tesars' house holds lessons for us. As we consider making places, not just buildings, that connect us to each other and to where we live, we must remember that we are collaborators with life. A live habitat is continually evolving, intimately connected to, and shaped by, the life it supports. As Tesar has done, we can embrace it, even celebrate it, and align with the dynamic nature of making places that live, breathe and change over time.
Postscript: The completion of the house would not have been possible without the contributions of amazing local craftsmen, Tom Hayes and Christian Nonino.
Photo credit: Mel Nathanson of Kristine Dittmer Photographers: https://kristinedittmer.com/