Ami Sueki and the Creation of a Design Language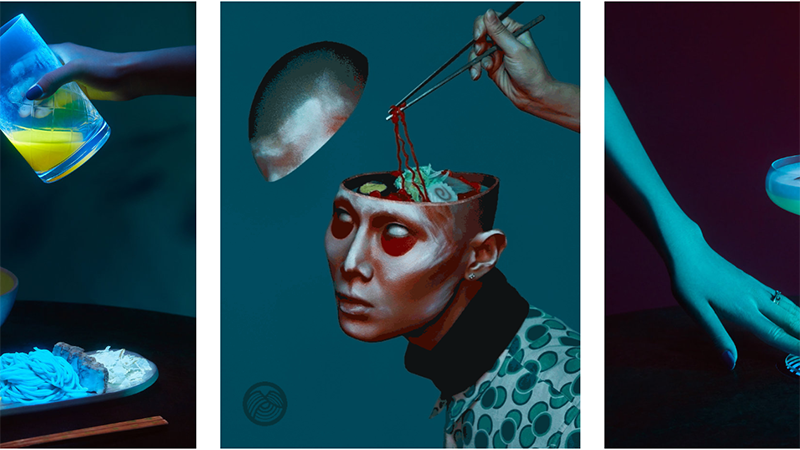 Ami Sueki and the Creation of a Design Language
Get Lost. Explore. Discover.
Make this your mission when you choose to visit the website of the Atlanta-based creative studio, Zoo. You will be greeted by the absurd. Your senses will be overwhelmed. And despite all reason, you will want to dive deeper.
Standing in front of a crowd of students in Burns Auditorium, Sueki pulls up one of the latest projects directed and produced by the team at Zoo – the music video for "Virgil Discount" by 2 Chainz & Skooly.
"This is what we represent," says Sueki. "We like the dark. We like the fun. We like the colorful."
Finding a Voice to Call Your Own
Like many creatives, Ami's journey began with uncertainty. After graduating from the College of Design in 2014 with a Bachelor's degree in Industrial Design, Ami went to work for Coca-Cola in Atlanta. At first, working in the corporate world seemed like the furthest thing from where she imagined herself.
However, it was at Coca-Cola where she learned about what makes a creative successful.
"I now know how to talk to clients, how to talk to vendors, how to write a brief, how to write a scope of work, how to manage finances, how to talk to people in marketing, just how to talk to people in general. There are different languages for everyone. You have to alter how you talk and how you present depending on who you're talking to. It's so important, because at the end of the day, it is designing but it's also working with people. If you can't sell your idea, you're not going to make it."
Three years later, Sueki and her team have created a brand that speaks its own language. By mixing corporate marketing strategies with striking photography, wild ideation and a philosophy of unflappable creative individualism, Zoo is not meant to make sense to everyone.
Those who speak Zoo's language have become the firm's biggest evangelists. With clients in hospitality, fashion, music and consumer goods – Sueki has found that being uncompromisingly unique can be a strength for industries plagued by redundant brand voices.
It also opens up opportunities to venture outside of agency life.
Food, Freedom and Belonging
"We have our clients, but we also get to make up our own projects because we feel like it."
Zoo has recently undertaken its own unique experience for the public. Nakamura.ke is described as "an unprecedented, immersive dining experience showcasing high-end glow-in-the-dark food & drink, folklore, and storytelling, created by award-winning chefs & designers."
Housed inside a renovated shipping container, Nakamura.ke began as a pop-up ramen shop in Atlanta. It has recently wowed adventurous patrons in Los Angeles and Charlotte, and has its sights set on going to Mexico City and New York City next.
For Sueki, the design process can be applied everywhere, including her personal life.
"I am fortunate to have a really great team with me. People have a hard time finding a place to belong. If you follow what you love doing, and not think 'this isn't going to make money, this isn't the way to be professional, this isn't design.' If you're brutally honest with yourself and self-evaluate, you can find a place."