Acclaimed Architect Phil Freelon Dies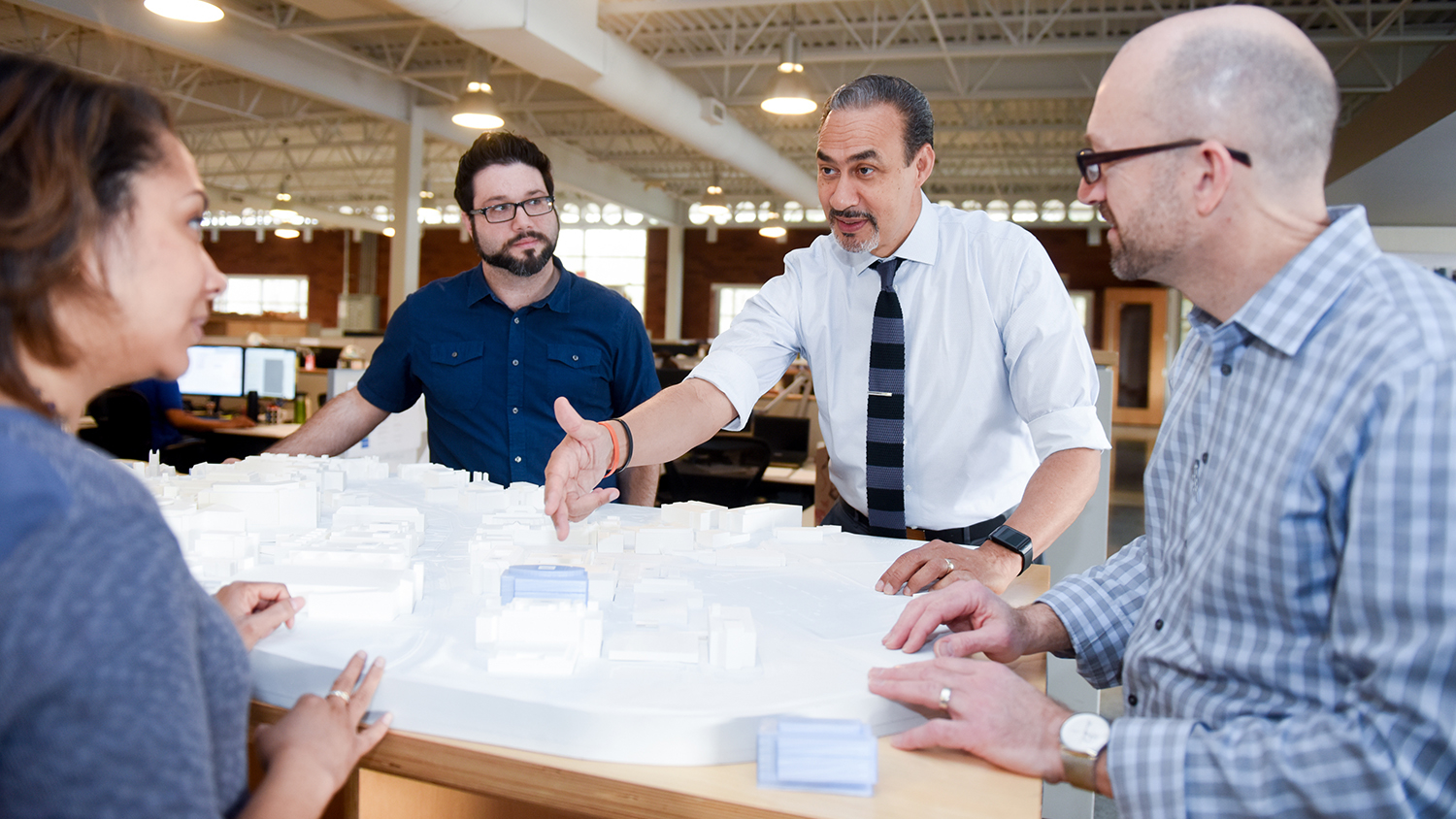 Renowned Durham architect Phil Freelon, a 1975 graduate of the NC State College of Design, has died at the age of 66, according to his family.
The Durham native received wide acclaim as he led a 32-member design team for the Smithsonian Institution's $540 million National Museum of African American History and Culture, which opened three years ago, shortly after Freelon was diagnosed with ALS.
Freelon was on hand with President Barack Obama and former President George W. Bush when his most prominent project, nestled on the National Mall between the Washington Monument and White House, was officially dedicated on Sept. 24, 2016, as a tribute to the history, heritage and enduring cultural impact of African Americans.
It was the culmination of a life's work that honored history and inspired the public, without sacrificing functionality.
"When you look through our portfolio, you see the university projects, the public sector work, the museums that foster greater understanding between cultures," Freelon said in a 2016 interview with the NC State alumni magazine. "Because, at the end of the day, we want to feel good about the work that we do — about the impact we've had on our neighborhoods, our cities, our region and beyond."
The NMAAHC, with its bronze, three-tiered lattice façade, was Freelon's highest-profile project, taking nine years from the start of design to its official dedication.
"Anything worth doing can be challenging at times," he said.
Freelon left an indelible mark across the country through his cultural, civic and collegiate works, which include the District of Columbia Public Library, the National Center for Civil and Human Rights in Atlanta and the Harvey B. Gantt Center in Charlotte.
He served in several leadership roles at NC State, including time on the Board of Trustees and on the Design Guild Board and as an adjunct faculty member and mentor. He not only designed the Partners III building on Centennial Campus, he also designed the new Gregg Museum of Art & Design, located on Hillsborough Street in the university's former chancellor's residence.
A memorial service will be planned for the fall, according to the North Star Church of the Arts in Durham.
This post was originally published in NC State News.