Six NC State Students Selected for the Miller Fellowship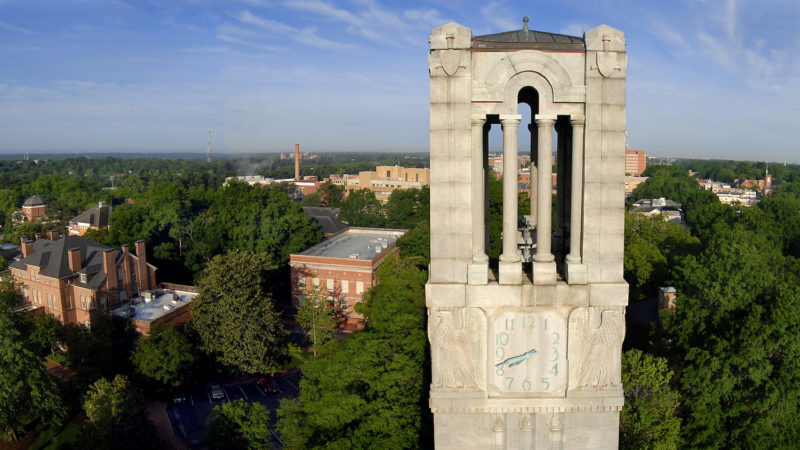 On Wednesday, May 8, NC State Entrepreneurship announced the 2019 Miller Fellows cohort. The six May graduates selected represent three university colleges and five unique startups. For these students, the next six months will be a challenging, but rewarding journey as they put Think and Do into action developing their startups full-time. Megan Greer, assistant vice provost and managing director for NC State Entrepreneurship, remarks on the 2019 Fellow selections, "I'm excited to work with such an incredible group of entrepreneurial minds this year. The Fellowship focuses on the development of the entrepreneur just as much, if not more so, than the idea or venture, so the program will provide ample opportunities for Fellows to hone critical skills, such as leadership, communication, networking and mentoring."
The Dr. Thomas Kenan Miller II Fellows Program was started in 2014 when Dr. Tom Miller, senior vice provost for academic outreach and entrepreneurship, recognized a need to provide "rent and ramen" to NC State graduates who wanted to pursue working on their entrepreneurial ventures full-time after graduation. Dr. Miller developed the program, originally named the Entrepreneurship Initiative Fellows program, to meet that need, offering a monthly stipend to students who chose to forego traditional career paths in pursuit of their ventures. Years later, in 2017, a generous group of former students came together to endow the program, renaming it in honor of Dr. Miller.
Today, benefits of the program include access to mentors and industry professionals, continued access to the Entrepreneurship Garage and a $750 monthly stipend intended to cover basic needs like food and housing. Fellows also benefit from access to workshops and networking facilitated through monthly skills-building meet-ups, as well as participation in the Andrews Launch Accelerator summer modules. The Miller Fellows program runs from June through November.
2019 Miller Fellows
Téa Blumer, iScribble | College of Design
Praneet Mocherla, Chirp | College of Engineering
Keith Markham, Triple Point Materials | College of Engineering
Connor Regan, ProvingGround | Poole College of Management
Hartley Leroy, Portal Technologies | College of Engineering
David Schuler, Portal Technologies | College of Engineering
Check back later to see full bios for the 2019 Miller Fellows.
This post was originally published in Entrepreneurship News.