Students Design, Build Sustainable Garden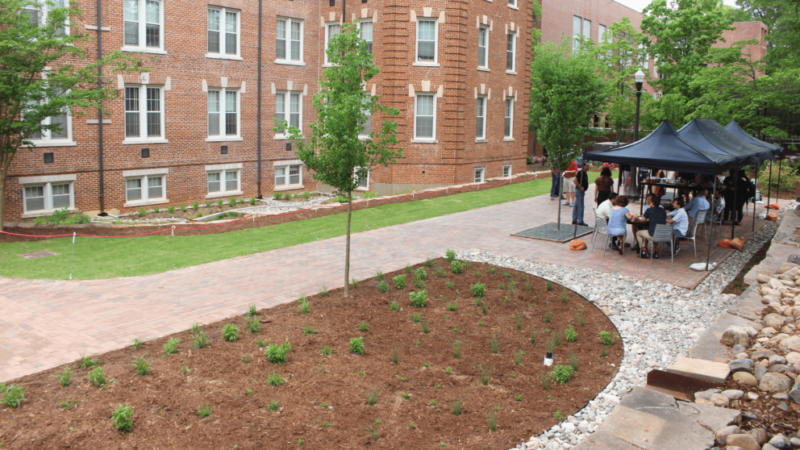 NC State's Department of Landscape Architecture is one of the only programs in the nation with curriculum that culminates in a large, student-designed and student-built campus landscape — all within a single semester.

In this spring's Design + Build Studio course, students in the Master of Landscape Architecture program designed and built a sustainable landscape outside of Syme Residence Hall on NC State's campus.

To create the design, the students in the course met with residents of Syme Hall for input on how to optimize the landscape with amenities such as a bike rack, outdoor seating and solar-powered electrical outlets for device charging. Later, they met with University Housing and the Facilities Division for design approval. By mid-semester, they started construction on the landscape.

Since the project's completion in April, the new south garden of Syme Hall is home to 19 different plant species, including 15 regional natives that will provide a colorful environment year-round. The students also created more outdoor gathering spaces and improved stormwater management in the area.

For these landscape architecture students, the Design + Build Studio is the ultimate Think and Do project that provides real-world experience in design and development of a sustainable landscape.

This post was originally published in Sustainability News.