A Pie With A Purpose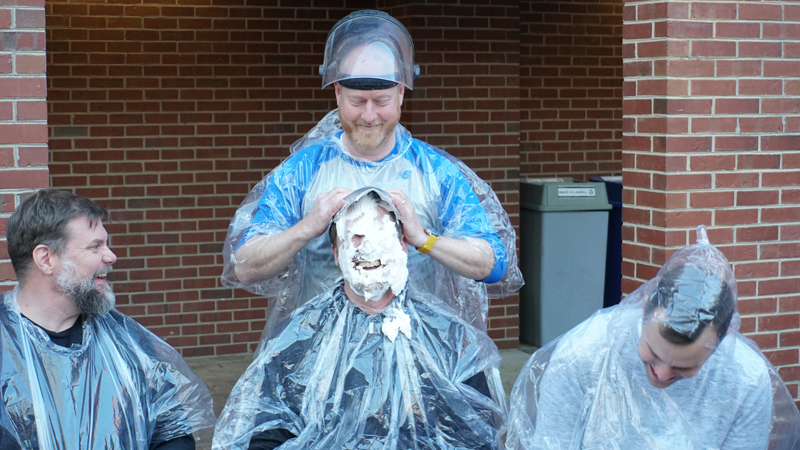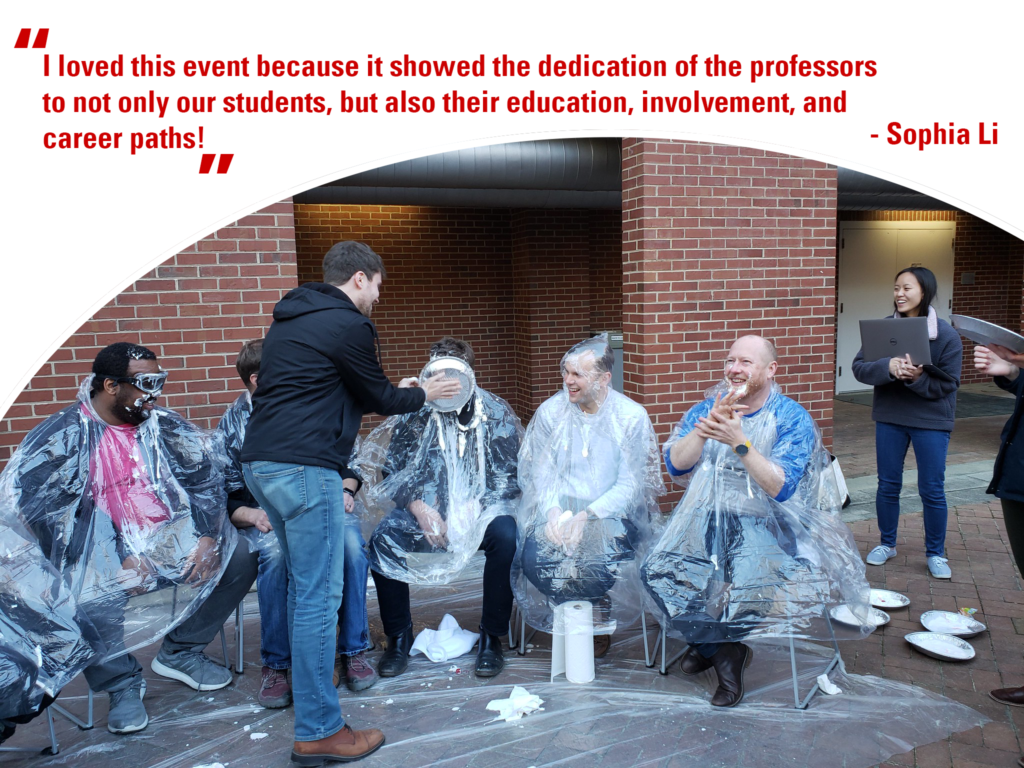 On April 1, 2019, the NC State chapter of AIAS (American Institute of Architecture Students) held their "Pie a Professor" event. The College of Design community was invited to donate money to the student organization for the chance to pie some of our dedicated architecture faculty members. Participating members included David Hill, Billy Askey, Zach Hoffman, Edwin Harris, Ellen Weinstein, and Christian Karkow.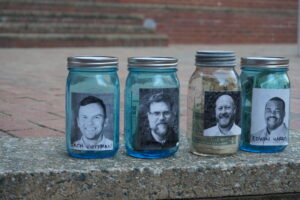 "I loved this event," said sophomore Sophia Li, "because it showed the dedication of the professors to not only our students, but also their education, involvement, and career paths!"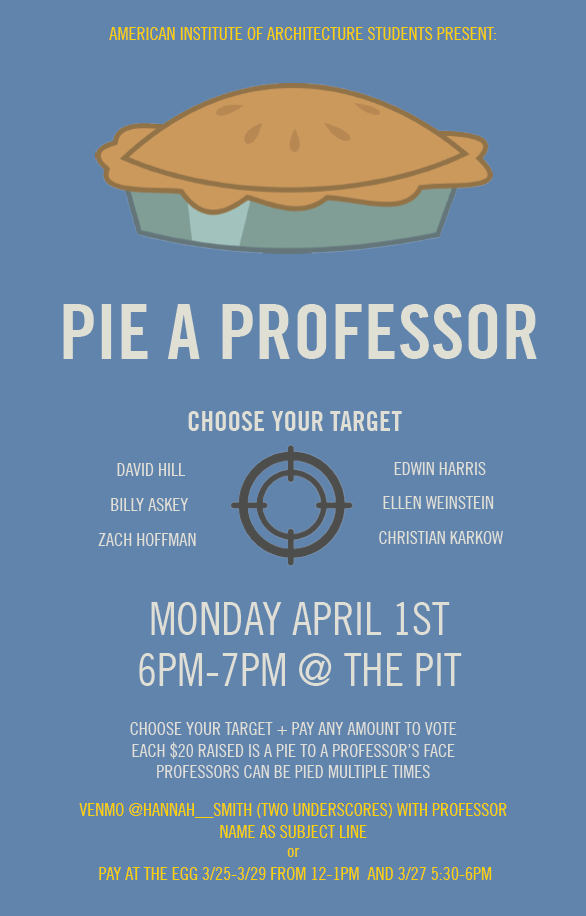 Who knew a simple pie could have such a big impact? The AIAS students raised a total of $542.85, which helped them attend SouthQuad, one of AIAS' annual regional conferences. This year it was held by the University of Tennessee at Knoxville. The conference gave students the unique opportunity to meet professionals and other students in architecture and learn about the many aspects of their prospective career field through firm crawls, workshops, networking events, and more.
"I just wanted to say thank you again for everyone that came out to support us," said Li.
We are planning on making this event become an annual fundraiser for AIAS."
Check out the photos below, and see just how far a laugh and a donation can go to make a difference in the lives of future architects.