The Value of a Design Education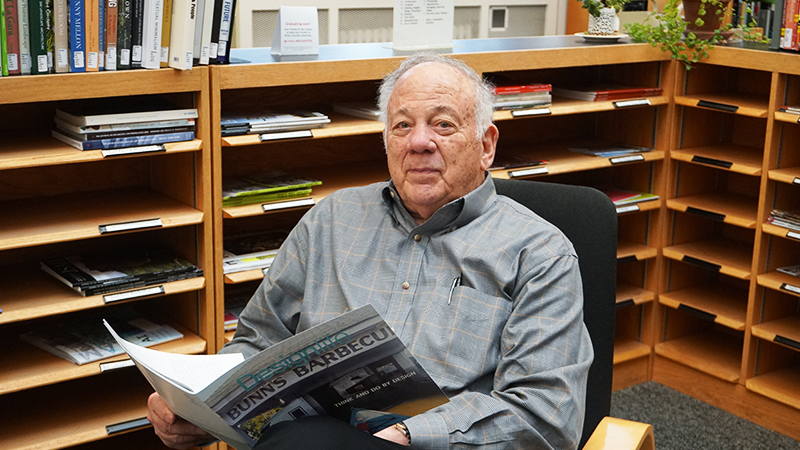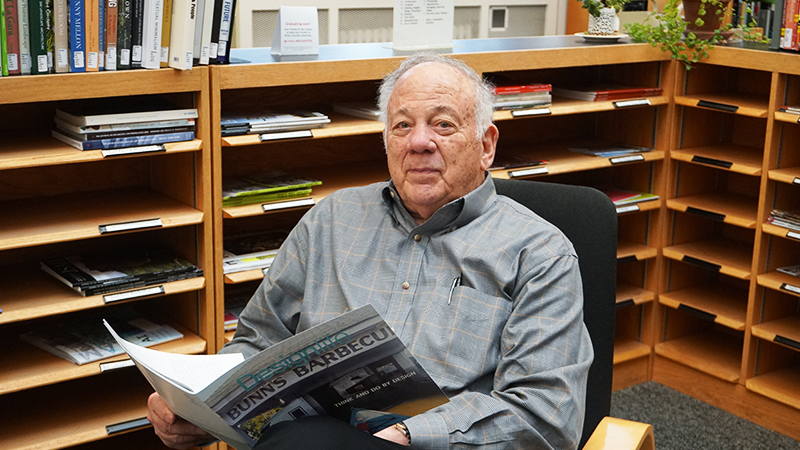 Bill O'Brien ['62 B.Arch] comes from a long-line of designers. With five generations of builders and architects in his family, it's clear the O'Brien's know the value of a design education. As a child, O'Brien looked up to his great uncle Leet O'Brien, who routinely used the O'Brien's Greensboro home as a second office, when away from his Winston-Salem home, because it had a telephone. "I had a lot of association with Uncle Leet early on, and so I knew in elementary school I wanted to be an architect. And there was no question in my mind that NC State was where I wanted to end up," says O'Brien.
O'Brien confesses that he may not have been a model student, often moonlighting with side projects. His fondest memories of NC State are the interactions he had with faculty, fellow students, and Sigma Chi fraternity members, many of whom he keeps in touch with through The American Institute of Architects.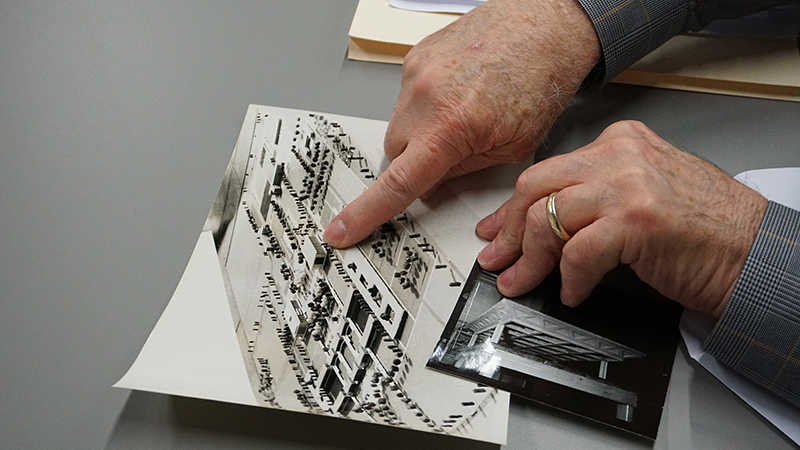 After graduating, O'Brien joined architect Terry Waugh in Lima, Peru, for extensive work with the La Molina Agricultural University of Peru. Several years after his return to the United States, O'Brien partnered with John Atkins ['65 B.Arch] in 1975 to form the O'Brien Atkins firm in Chapel Hill. Now located in Research Triangle Park, O'Brien Atkins has established itself over the last 44 years as one of North Carolina's largest and most successful design firms with clients worldwide.
"One of the exciting things about architecture is that every project is different… it's a challenge." —Bill O'Brien
O'Brien says that "Architecture was a way to do what I dreamed about doing," which included design but also international travel. "One of the exciting things about architecture is that every project is different… it's a challenge." O'Brien specifically remembers designing buildings for Centennial Campus. "Our firm did the very first building on Centennial Campus. We had 12 months to design it, bid it, and build it at a time when it took six to eight months just to get state construction approval. We did it in 14 months."
Recognizing that so many of his career opportunities came from his time at NC State, O'Brien enjoys giving back to the College. He is a financial supporter of the College and hires architecture interns at his firm and enjoys guiding them as they learn. "There's many, many things that I feel obligated to NC State [for], and so I felt like when I'm in a position to give back either time or financially, I always tried to do that."
Staci Kleinmaier is a professional writer and photographer in Apex, North Carolina. She uses words and images to tell stories. To see her work, visit www.stacikleinmaier.com.