NC State Takes the Stage at ACCelerate Festival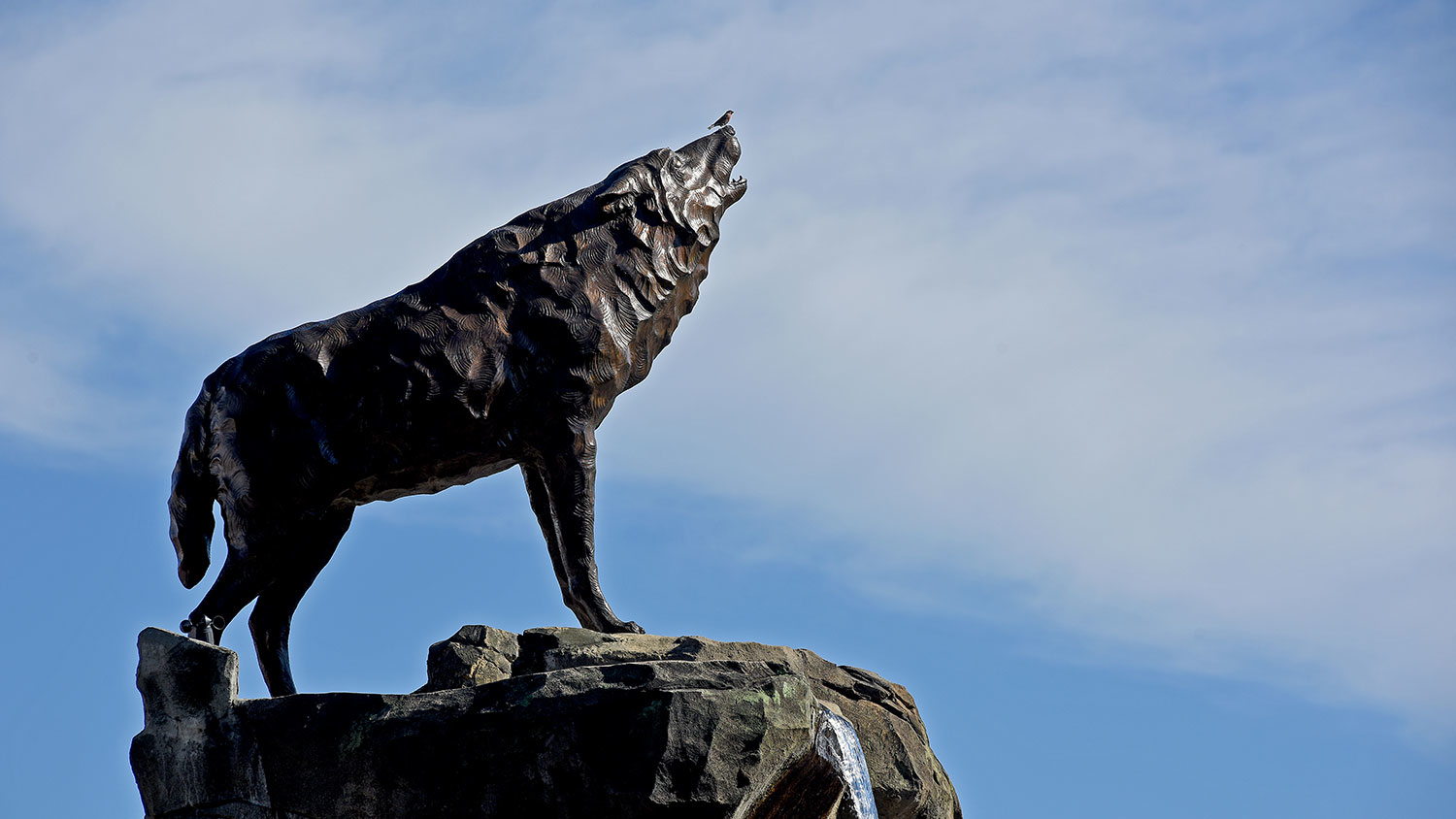 Faculty from the Department of Music and College of Design will perform next week at a three-day festival showcasing innovative university projects that combine art, science and humanities to address global challenges.
The ACCelerate: ACC Smithsonian Creativity and Innovation Festival takes place April 5-7 at the Smithsonian's National Museum of American History in Washington, D.C.
Presented by Virginia Tech's Institute for Creativity, Arts, and Technology and the Smithsonian's Lemelson Center for the Study of Invention and Innovation, the festival celebrates creative exploration and research happening at the nexus of science, engineering, arts and design. The free, public event will feature 38 interactive installations from across the 15 ACC universities.
NC State faculty members Olga Kleiankina, Emil Polyak and Rodney Waschka will give a musical and visual performance called "… Our Passage to the Stars …" in commemoration of the 50th anniversary of the Apollo 11 launch and moon landing. Their recital program will feature solo piano pieces that explore the human experience of space travel and exploration accompanied by a series of computer-generated visual narratives.
Three other NC State research teams will represent the university by exhibiting at the conference: 
Antibiotic resistant pathogens infect over 2 million people in the U.S. every year. Invisible Worlds: Synthetic Antibiotics invites participants to join the fight against antibiotic resistant pathogens by designing synthetic antibiotics and testing them inside a bio chamber. The research team includes Patrick Fitzgerald, Gavin Williams, Jessie Garcia, Rachael Hall, Monique Reid, Lee Cherry, Patrick Fitzgerald and Stephen Waddell.
Optimization for Radiotherapy: An Artistic Simulation of Radiotherapy is a collaboration between designer Emil Polyak and mathematician Dávid Papp. This artistic simulation of radiotherapy for the treatment of cancer exposes critical aspects of geometric optimization in radiotherapy, revealing how mathematical analysis can lead to medical improvements. Student members of the research team are Nikki Knapp, Stephen Waddell, Madison Brown, Ariana Ehuan, Marcus Reefer, Sarah Albright and Madison Tart.
Prime Fit, by researchers Cynthia Istook, Andre West, Sibei Xia, Jiayin Li and Hawes Collier, is a proprietary mobile app and garment system that offers an inexpensive way for consumers to obtain accurate body measurements in the privacy of their own home (patent number US2018/046248). The app has the ability to measure a user's body, find clothing sizes, help customize online shopping, and monitor fitness training.
Visit the festival website for more information about the schedule, performance descriptions and exhibitions. Follow the hashtag #ACCelerateFestival on social media for live updates.
This post was originally published in NC State News.