What Design Can Teach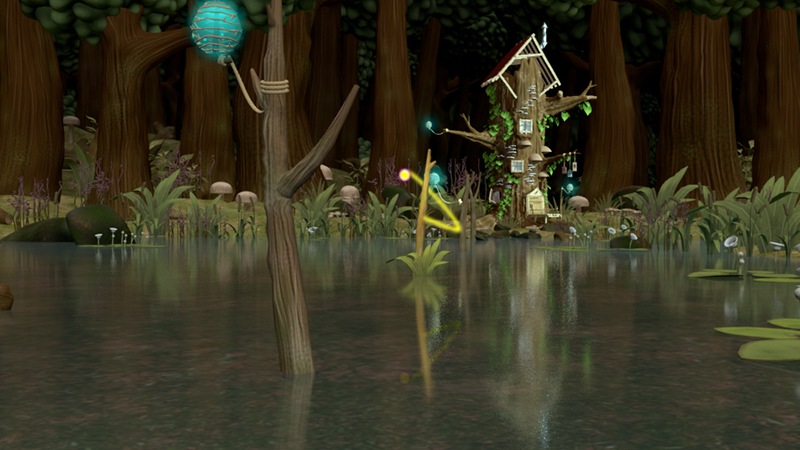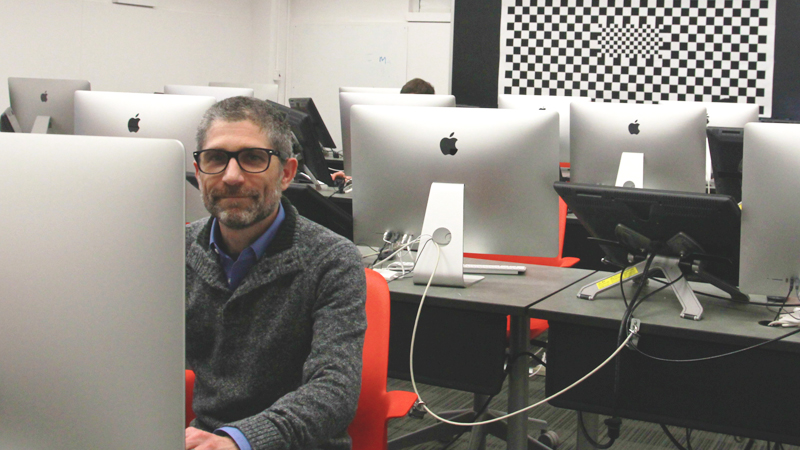 Associate Professor of Art + Design Marc Russo calls himself an animator and storyteller. "I usually tell people I do comics after I talk to them for a few minutes," Russo says with a laugh. Russo, who is also an educator and researcher, doesn't just "do" comics, animation, or storytelling. Woven into his creations are interdisciplinary connections with the arts, sciences, and humanities. Russo's projects go beyond entertainment by using art and design as teaching tools.
Russo's first master's degree is in education, but Russo knew that he wanted to "be a maker" in addition to being an educator. Teaching design offered this possibility, and, Russo says, it allows him "to go to a deeper level and be in an environment where people are thinking and pushing boundaries."
Right now, that kind of work has led Russo to a collaboration with UNC-Chapel Hill Associate Professor of Music and Director of the Triangle Wind Ensemble Evan Feldman. Russo has been creating an original 3-D animation to accompany a musical piece performed as part of the ensemble's 20th anniversary celebration on April 13, 2019. The ensemble will perform composer John Mackey's "Sheltering Sky" while Russo's animation is projected onto the stage's screen.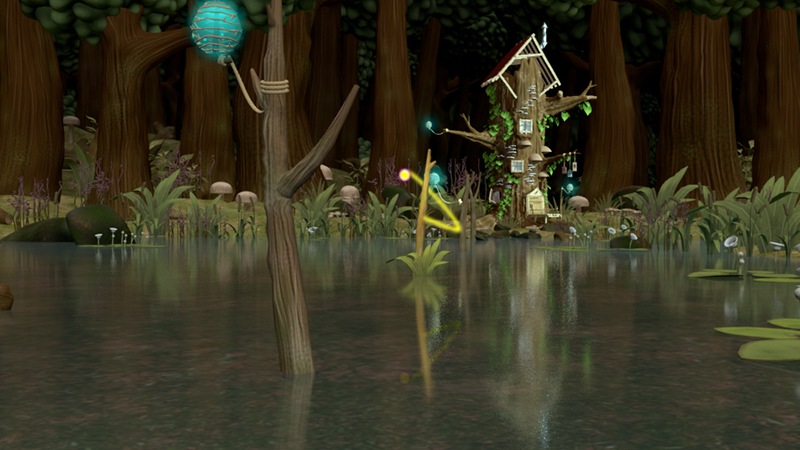 The animation, which is narrative and character driven, and will be five-and-a-half minutes long, which Russo says is just at the boundary of what a small team can handle in the given timeframe and fits well into an audience's idea of an animated "short." Helping Russo with the animation are Art + Design alumni Margo Jordan [BAD '17] and Kirby Colberston [MAD '12]. The project can feel overwhelming at times, and Russo is grateful for Jordan and Colberston's help. "I know both of them; I know their strengths. They are awesome at what they do, and they work fast," he says.
In addition to the original collaboration, the project is also a form of outreach. After the animation premiere at the Triangle Wind Ensemble's anniversary celebration, the film will be available for showing when high school bands or other ensembles perform "Sheltering Sky." Russo hopes that the Fantasia-like paring of classical music and animation will help audiences engage with the music and show "how the arts cross over each other and how we need each other."
Russo's work isn't all about the arts though. He is also currently working on a long-term project with NC State College of Education Professor John Nietfeld that uses game-based learning and a science curriculum to help 5th graders improve their reading and writing skills. Students are given a science text to read, highlight, and summarize. Their highlighting is then compared to what science experts highlight so students can see how to engage with the text on an advanced level. The readings work together, building a narrative "with characters the students can connect with," Russo says. Each reading gives students clues to a science mystery that builds and can't be solved until all the readings are completed.
"Right now, we're in the very roughing out phases of the project and this semester we'll actually put parts of it in front of students," Russo says. "Next year, we'll start to roll out more… and put the narrative into it."
Though his current projects are animation-based, Russo also enjoys creating illustrations, such as graphic novels or comics. "When [people] hear 'comics' they think kid stuff," Russo says, but that's not what his published comic book is at all. "Where You Stumble, There Lies Your Treasure," is a comic book Russo created illustrating "a series of spiritual stories all from different philosophies and told in common language." The idea, Russo says, is "all of them have the same message, and whether we believe this or we believe this [other idea], essentially, at the core of it all, we believe in the human experience. That's the message, that we're all the same. We want the same thing. We have the same struggles."
Working in Art + Design is a balancing act between the core foundations and "pushing boundaries," Russo says. "We're never settled with where we are. We're engaged in what's new and what's coming and we're doing projects that are in that direction." On the horizon for the fall semester, Russo is preparing to teach animation studio, which he hasn't taught in years. "I'm excited to go back and start teaching animation as a studio again," Russo says. "That's where my heart lies."
---
Staci Kleinmaier is a professional writer and photographer in Apex, North Carolina. She uses words and images to tell stories. To see her work, visit www.stacikleinmaier.com.