3 to Receive Watauga Medal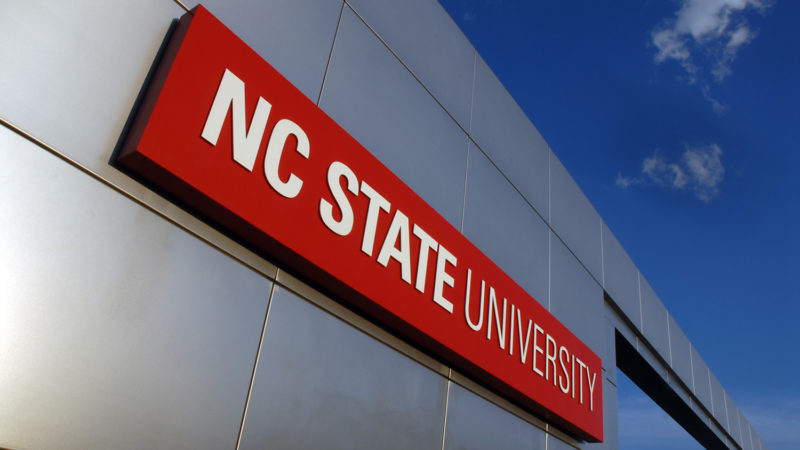 NC State will award its highest nonacademic honor to alumni S. Frank Culberson, Charles A. Flink II and James A. Stewart. The Watauga Medal, given annually since 1975, recognizes extraordinary service and commitment to the university.
Charles A. ("Chuck") Flink
Flink is an award-winning author, landscape architect and planner. He is a fellow of the American Society of Landscape Architects and renowned in the field of greenway design as a founder and principal at Greenways Incorporated, which is now affiliated with Alta Planning + Design. He has completed projects in more than 250 communities throughout the U.S. and has provided consulting services to clients in Asia, Canada, Europe and South America. Flink has been featured for his work in National Geographic and Landscape Architecture China, among others. He also is the co-author of two books: "Greenways: A Guide to Planning, Design and Development" and "Trails for the Twenty-First Century."
Flink has served on many boards and councils, including the College of Design Leaders Council and the NC State University Board of Visitors. Flink and his wife Marjorie established the Flink Endowment in the Department of Landscape Architecture, contributed to the Gene Bressler Faculty Award Endowment, and are lifetime members of the NC State Alumni Association and the Friends of the Library. In 2006, Flink received the Distinguished Alumnus Award from the College of Design.
He was a college adjunct faculty member from 2012 to 2018 and has been mentoring students since 1990. Flink received a Bachelor of Environmental Design in Landscape Architecture in 1982 and a Master of Landscape Architecture in 2017, both from NC State.
S. Frank Culberson
Culberson is the retired chair and a director of Rimkus Consulting Group, a forensic consulting and engineering firm headquartered in Houston, Texas. He is a member of the American Institute of Chemical Engineers and a registered professional engineer in Florida, Arizona and Texas.
Culberson and his wife Doris have funded a variety of scholarships and named professorships in the College of Engineering. Most recently, they donated to the college to help fund construction of Fitts-Woolard Hall, NC State's newest planned engineering research and instruction facility on Centennial Campus. Culberson is a past president of the NC State Engineering Foundation Board of Directors and was a chair of the NC State Achieve! capital campaign. He is the College of Engineering's chair for the university's Think and Do the Extraordinary campaign.
Culberson received the NC State University Foundation's Menscer Cup in 2011 and the Distinguished Engineering Alumnus Award in 2002. He earned a Bachelor of Science in Chemical Engineering from NC State in 1960 and an MBA from the University of Houston in 1966.
James A. ("Jim") Stewart
Stewart is a principal in the firm of Stewart, Martin & McCoy LLC. He founded Stewart Investment Properties Inc. in 1997, specializing in commercial real estate brokerage and investments. Before he became active in real estate, Stewart worked for IBM. He also served for four years on active duty as an officer in the U.S. Army.
Stewart is a member of the NC State Board of Visitors and a longtime member and former chair of the Chancellor's African American Community Advisory Council. He serves on the Mechanical and Aerospace Engineering Advisory Board and Park Scholarships Selection Committee. Stewart also is a member of the Wallace Carl Riddick Lifetime Giving Society and the R. Stanhope Pullen Society.
He established the James A. Stewart Scholarship Endowment to provide need-based scholarships for undergraduates from underrepresented populations, and he has made substantial investments in the A.M. Witherspoon Graduate Scholarship Endowment, the College of Engineering, student-athlete scholarships and athletics facilities, and many other efforts across campus. Stewart was inducted into the university's Mechanical and Aerospace Engineering Hall of Fame in 2014 and is a lifetime member of the NC State Alumni Association.
Stewart earned a Bachelor of Science in Mechanical Engineering in 1970 and an MBA in 2009, both from NC State. He also holds the Certified Commercial Investment Member designation from the National Association of Realtors.
This post was originally published in NC State News.