Meet Shea Edwards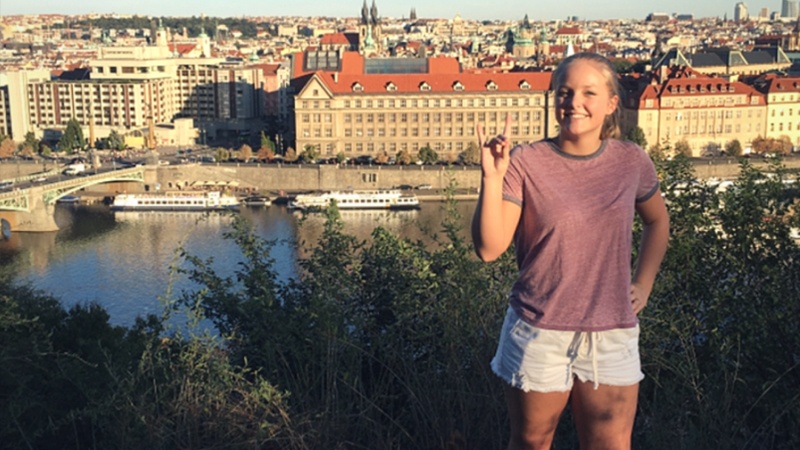 Program and Location:
Summer, FYI Prague; Prague, Czech Republic
Major/Minor:
Architecture
Why did you choose to study abroad?
To travel out of America for the first time and be able to get credit hours at the same time
What did you learn about yourself?
I learned that I really haven't been exposed to as much as I think I have. There's so many different cultures and ways of life that I wasn't exposed to, coming from such a small town.
What was one of your favorite parts of your program?
Meeting new people and being able to explore the city.
What advice do you have to future study abroad students? 
Don't be nervous because you blink and it's like the whole trip is over. Also, try to experience as much as possible while you're there.
How did your study abroad experience prepare you for your future career?
Since Prague is a very popular location for architecture students, I knew the architecture in Prague would be outstanding. I think it definitely prepared me for my future career in that sense, but it also forced me to get out of my comfort zone and meet new people.
Were you surprised by anything during your time abroad?
That we were staying in a hostel, and they don't typically use ice in Prague.
How were your classes abroad different than if you would have taken them at NC State? Did you take any field trips or do anything outside of the traditional classroom?
We were able to run around the city to check out different attractions for our projects which was super interesting. While the classes last for a while each day, it feels like it goes by super quick because you're actually having fun while doing it.
Would you do it again?
Definitely.
This post was originally published in Study Abroad.