Philanthropic Professor Supports the College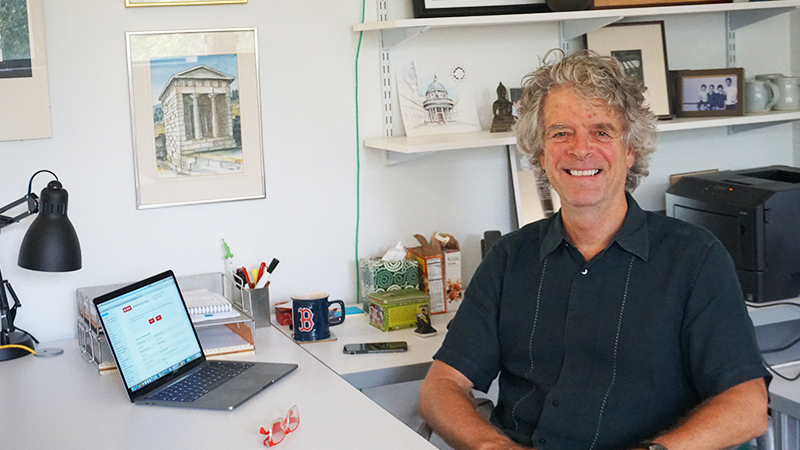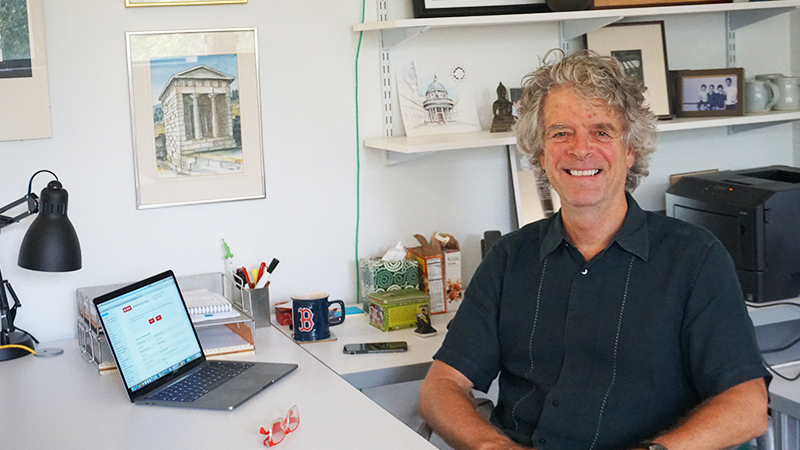 Professor of Architecture and Director of Affordable Housing and Sustainable Communities Initiative, Tom Barrie, AIA, has been at the College of the Design for 17 years. With his strong New England accent and charismatic demeanor, Barrie is anything but forgettable. He is passionate about teaching, community, and philanthropy and is highly regarded by his students and peers. Barrie is proud to be a part of NC State and enjoys the opportunities to make a difference.
As a professor, Barrie is inspired by the idea of "educating future practitioners," and he shares that "interacting with the future of the profession is an honor, and there is no greater responsibility or privilege than that."
Barrie's courses are highly sought out by students in part because of the way they are structured—advocacy work and service learning projects are woven into them and "enrich the student's education," Barrie says. Collaborating with community partners and organizations that sponsor Barrie's studios affords students the ability to work with these partners in a way that mirrors real-world client interaction. Barrie adds that this experience "also models how one might end up being a citizen architect."
"For me, I give because I am proud to give, and I feel like I am giving something that is appreciated and well used. And that is very satisfying."—Tom Barrie
While Barrie finds his work as a professor to be "very gratifying," he is more than a faculty member, mentor, and community advocate. Barrie and his wife, Lisa, are also philanthropic and generous in their efforts to support the College. "I'm just grateful to be here," Barrie says, "and to be able to give back to the College, in as many ways as I can—one of them is financially." Barrie started supporting the College when he became the director of the School of Architecture and firmly believes that "leaders need to model giving to their organizations so that they can go out and ask others to give. And to be able to say, 'I give as well.'"
"I also give because I know the money is well utilized. It is discretionary—it is not state money," adds Barrie. "So, it gives David Hill [department head of the School of Architecture] some discretionary spending, which I know he spends wisely to benefit our students and school programs that are not funded in other ways."
"My wife and I try to give a certain amount of our income every year to a variety of causes and organizations, but the School of Architecture and College of Design remain one of my priorities," Barrie says.
"There are people who have given a whole lot more than I've given over the years," Barrie continues. "And I imagine they do it for similar reasons that I do—they love this place, they want to give back to it, and they know it is needed. In higher education, we depend on philanthropy to be able to deliver the quality of education that we are committed to."