An Internship with Burt's Bees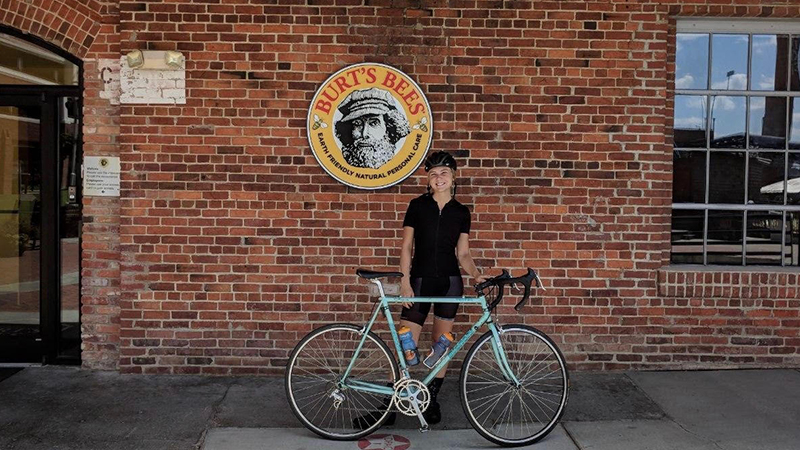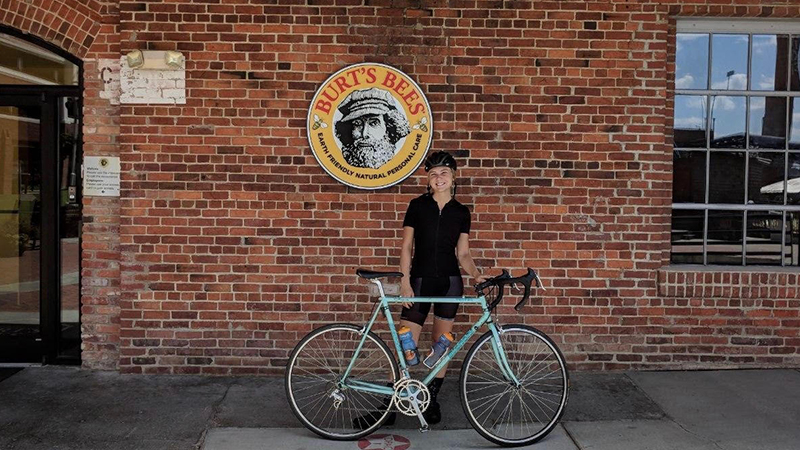 Maggie Snoke, a senior in Industrial Design, started interning with Burt's Bees in Durham, North Carolina, this summer. Recently, Snoke gave us some insight into her experiences as a Research and Design Industrial Design Intern with the beauty and skincare company.
Q: How did you find out about this internship?
Snoke: I met the industrial design lead from Burt's Bees at the IDSA portfolio review in March, and she mentioned the internship to me then.
Q: What are your roles and responsibilities in this internship?
Snoke: My roles and responsibilities vary each day. In this position, I am mostly assisting with developing ideas for new product packaging or better packaging for existing products. Depending on the project, I spend time mocking things up or conducting research. The projects all move very quickly. One of my main roles has been quick ideation for a wide variety of needs. I will also have the opportunity to work on some personal projects over the six months of the internship.
Q: What does a typical day as a Burt's Bees intern look like?
Snoke: Every day is quite different. Working on so many projects at the same time has been challenging, so I have been experimenting with different ways to organize my workload. I take the bus to work from Raleigh, which offers roughly 45 minutes to run through the projects in my mind and allows me to prioritize what I need to work on. Most often, I start my day with sketching to warm up because I feel like that's when I have the best creative energy. Most of the day is spent at my desk, but there are also lots of meetings and little office events throughout the day, which leads to a lot of variety.
Q: What has been the best part of this experience so far?
Snoke: One of the best parts of this experience has been the opportunity to work on real projects. The design team at Burt's is VERY small—at this point, it's me and the design lead. It has been amazing to work so closely with her. The "realness" of the projects have been a great experience that I have not had in the studio setting. I also get to collaborate on design projects with packaging engineers, marketing, and sales. We are all working in the same work space, which makes it easy. This is a completely different experience than the studio environment. I've learned about so many different perspectives and how much more goes into making a product and bringing it to market. There has been a whole new level of working on projects that I had never been exposed too.
Q: Did this experience help you learn anything about yourself or your future career path?
Snoke: Before this internship, I had not considered working in the skincare or beauty industry and I didn't realize that it could be something that would interest me. I actually wasn't aware that industrial designers play a big role in this industry—though industrial designers do seem to sneak into just about everything. I think that this internship has really broadened my perspective on how we as designers can make an impact beyond the typical expectations of what industrial designers do to design products.
Q: What advice would you give to other students seeking internships?
Snoke: Talk to everyone, and don't be afraid to show your work and your sketches! I was terrified of participating in the portfolio review because I felt like my portfolio wasn't ready. In the end, I was able to meet a lot of really cool designers and receive some great advice, which led to this internship.
Q: What is your best takeaway from this internship experience?
Snoke: Having the chance to look at my projects from so many different perspectives has by far been the best takeaway. That's an experience I'm not certain I would have gotten if I had done an internship at a more design-heavy company. It's completely different working in an environment where you are one of the only designers.