Celebrating Our Wolfpack World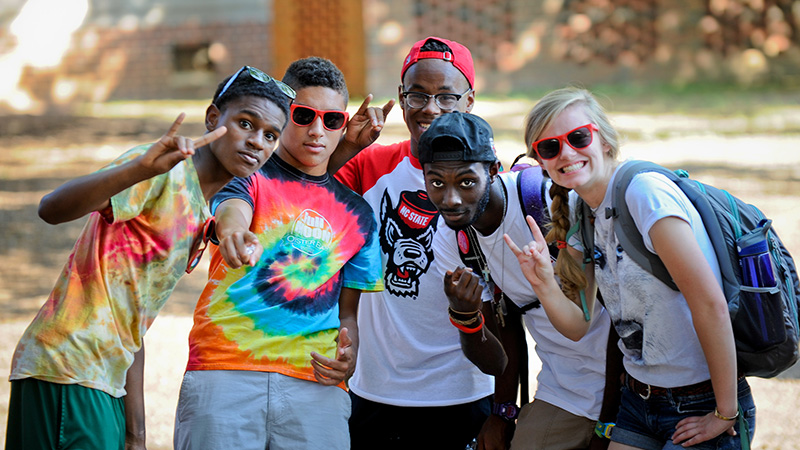 NC State's campus welcomed more than 1,500 international students from 60 countries this semester, including graduate students, undergraduate students, exchange students and non-degree seeking students.
To celebrate the international diversity of our campus community, the Office of Global Engagement and its units held the first welcome celebration during Wolfpack Welcome Week to bring together our diverse student populations and to highlight global opportunities for everyone on campus.
Students took pictures with international flags in front of the Belltower, enjoyed Howling Cow ice cream, and learned about global engagement at NC State.
"Our new and returning students from around the world bring vital global perspectives into our classrooms and the community," said Bailian Li, senior vice provost for global engagement. "NC State has a long tradition of welcoming international students. We value our international students' contributions to our campus in many ways, from conducting research as graduate students to teaching with a global dimension. They all bring different international experiences and cultural diversity to benefit our domestic students and local communities. For the benefit of every NC State student, we are creating more opportunities right here on campus for all students to be a part of a global experience at home."
Welcome to the Wolfpack world:
In addition to welcoming the new international and exchange students to NC State, there are many opportunities for students, faculty, and staff to engage in global activities on campus:
Learn more about international programs at NC State.
This post was originally published in Office of Global Engagement.