The Lower Ninth Ward: Not Just Another Plan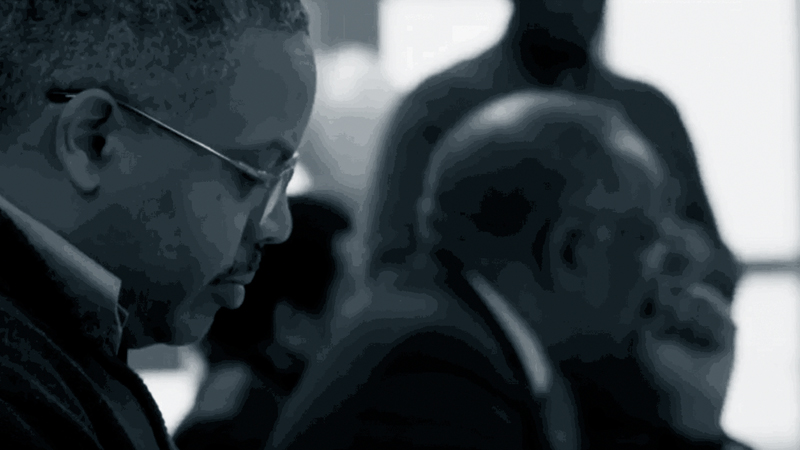 When you think of New Orleans, you may first think of the heat. With an average temperature of 91 degrees in the summer, there's no disputing that it's hot. Or perhaps an element of the port city's rich, diverse culture—beignets, jazz, Spanish wrought-iron gallery railings in the French Quarter—comes to mind. But think back almost thirteen years to 2005, and what you will likely remember is the devastation from Hurricane Katrina. The disaster, equal parts natural and man-made, was national news because of its landfall wreckage and the social-economic biases that it made evident.
It is estimated that between 80 and 90 percent of residents within impacted areas of New Orleans evacuated before Hurricane Katrina made landfall. Individuals who remained were largely without access to personal vehicles or were isolated from the dissemination of warnings. This disadvantage had the greatest impact on African Americans living within the many historically black communities.
Today, some of these communities are still facing hardships resulting from Katrina. Most notably is the Lower 9th Ward, which suffered the greatest destruction due to the enormity of the storm surge and its proximity to the Mississippi River Gulf Outlet. Katrina destroyed tens of thousands of acres of protected coastal wetlands which previously acted as a community buffer from storm surges. Making things worse, one month after Katrina, Hurricane Rita reflooded the area. With a population of more than 14,000 residents before Hurricane Katrina, data from 2015 showed a Lower 9th Ward population of just over 2,700—only about 37% of the households returned after the hurricane.
Over the years, this community endured many setbacks as organizations came in with "solutions" and ideas on rebuilding. Each time, the community felt that their voice wasn't part of the ideas—which were just that—and no action or change took place. This historically black community which was once vibrant with a thriving economy, businesses, schools, and neighborhoods now struggles with high unemployment, unaffordable housing, and an abundance of vacant lots and dilapidated warehouses.
There is Hope
Associate Professor of Landscape Architecture Kofi Boone, ASLA, has spent much of his professional life focusing on public interest design and environmental justice in the context of landscape architecture and design. Boone's research includes tools for leveraging community involvement in the design and planning processes. He is a designer, an advocate, and a community builder.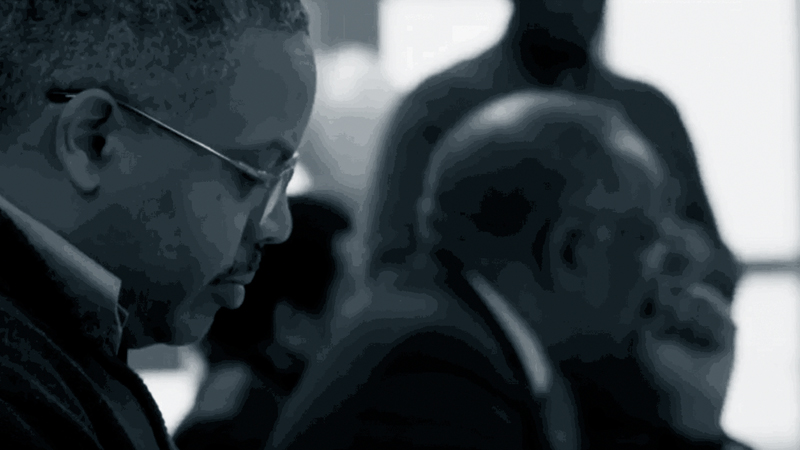 Last fall, Boone was approached by Joel Mills, Senior Director of Communities by Design, and Erin Simmons, Senior Director of Design Assistance, with a proposition. American Institutes of Architects (AIA) Center for Communities by Design (CCD) is an advocacy initiative with a goal of partnering with communities in need and providing pro bono design assistance and community-driven planning processes to help transform for the future. Mills and Simmons asked Boone to lead a Regional and Urban Design Assistance Team (R/UDAT) that was partnering with the Lower 9th Ward Steering Community, supported by Mayor LaToya Cantrell and Councilwoman Cyndi Nguyen. The goal was to collaborate in a community-directed approach for planning and assessment that would focus on the economic development and revitalization of the Lower 9th Ward. It was an easy decision and Boone jumped in.
This is not the first involvement Boone has had with the AIA CCD program. "I have participated in several [pro bono programs], most recently in Birmingham, Alabama, with the Pratt City post-tornado disaster recovery task. That program produced results including the development of a new library and community facilities and the creation of multi-use tornado shelters to offer protection against future storms," states Boone.
The AIA CCD is a 50-year-old program that has had a profound impact nationally by sending in professional teams to partner with local communities who have been impacted by a disaster or need revitalization and transformation. The AIA CCD's team approach is based on volunteers of experts from around the country who come together to help establish and achieve the community's vision of success. Communities apply for consideration.
The Plan
In January, Boone headed to New Orleans to meet the community and see the area firsthand. He engaged with leadership and residents to hear their stories and learn about their needs (watch video). This is a collaborative approach where Boone and his team will be working with and for the community.
On this visit, Boone says "we learned about the design challenges that we would have to deal with." He speaks about meeting with "folks from the community" and listening to their concerns and apprehensions and is "looking forward to a continued conversation."
"These people chose to fight for this community because its good. Its positive. It was historically one of the first black-owned communities, and it was solid. The economic opportunity for the peoples who live here is unaffordable," Boone says.
This week (July 12-15), Boone and his team will return to New Orleans and the Lower 9th Ward to take part in meetings and community forums to garner feedback and establish a relationship with key stakeholders. There will also be workspace collaboration and charrettes that will include students and local design professionals. "Our goal is to help advance the work of the Lower 9th Ward with urban design strategies," Kofi adds.
As with previous R/UDAT projects, what will happen in the Lower 9th Ward depends on input and collaboration from the community. Boone reiterates that there have been a lot of previous plans for this community conducted post-Katrina. Each time a new "partner" came into the community and developed a plan, the community became less accepting and more discouraged as nothing would change, and it seemed that their opinions didn't matter. Boone and his team have reviewed much of what has been documented. "We've analyzed many of the previous plans and identified some patterns. We want to build on them and provide a real set of tools to move towards action, not just another 'plan.'"
Boone adds, "One clear objective is to help frame out a new entity that can serve as an umbrella covering all of the different smaller existing groups within the community and encourage them to work together for a shared vision. There are also some potentially catalytic sites that could position this community well, moving forward."
The goal for the workshops is for Boone and his team to take the feedback and conversations garnered from each of the different community meetings and forums and develop solution strategies for what the community wants and needs.
Some opportunities have emerged since the previous plans were completed as well as new leadership. Boone explains, "Mayor Cantrell rose to fame based on her advocacy of post-Katrina recovery in Broadmoor, a community that has bounced back post-Katrina. Councilwoman Nguyen was welcomed by Lower 9th Ward residents because they were severely underserved by their previous representatives."
Mayor Cantrell has requested that assistance include "greening and cleaning" strategies that will enable green infrastructure as well as curtailing illegal dumping due to the high number of vacant lots and a lack of timely enforcement. Boone's hope is that some of these smaller changes will lead to more trust from the community and evolve into bigger results.
Boone and his team are listening to the voices and opinions of the residence of the Lower 9th Ward. In the end, it is their home and they need be part of the conversation as to what happens next.