Sharon Joines named Associate Dean of the College of Design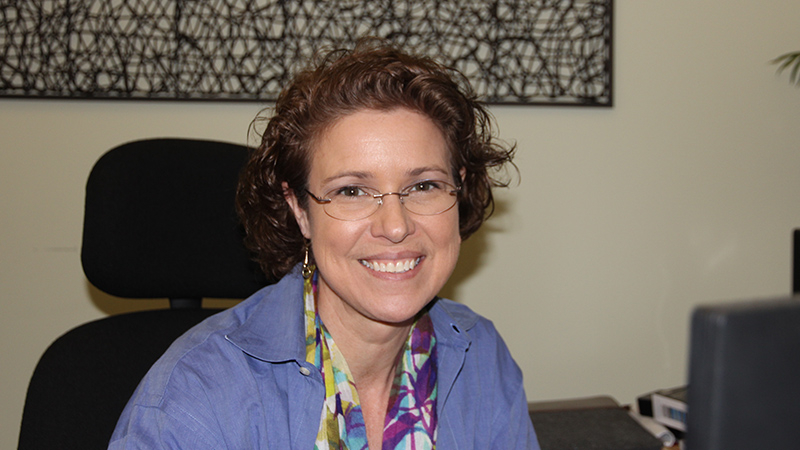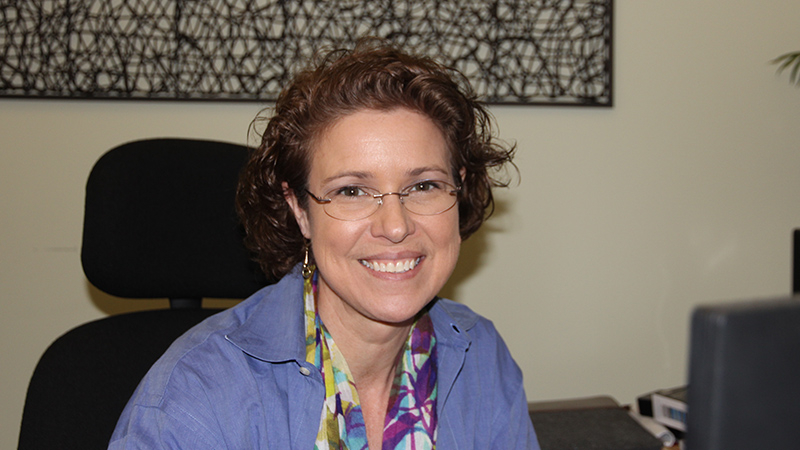 Sharon Joines, Ph.D., has been named as the new Associate Dean of the College of Design.
[July 01, 2018] Today, Joines takes on the position of Associate Dean for the College of Design. The appointment was announced in May by Dean of the College of Design Mark Hoversten, Ph.D.
"Sharon has been an instrumental leader and educator who has elevated our Industrial Design program to one of the best in the country. She is highly respected across the University and among her peers for her diligence, commitment, and positive attitude," says Hoversten. "Sharon's comprehensive understanding of the College, our students, and the faculty will be a major benefit in the implementation of our strategic planning for the future of the College. As an accomplished teacher-scholar and researcher, she has developed strong administrative skills and university-wide partnership."
Joines is a three-time NC State University alumna who received her Bachelor's, Master's, and Ph.D. in Industrial Engineering. Joines began her career at NC State's Ergonomic Center of North Carolina before joining the faculty in Industrial Design and the Center for Universal Design. In addition to her teaching and research, Joines continues to work in administrative roles as the Director of Graduate Programs for the Department of Industrial Design and as the Director of the Research in Ergonomics & Design Laboratory (RED Lab).
Her accomplishments and accolades are vast. As a student, Joines was a John T. Caldwell Scholar, a Merit Scholar, a University Scholar, and an NC Fellow. Recent honors include being named a University Faculty Scholar; an Outstanding Graduate Faculty Mentor Award in the area of the Humanities and Design; an Alumni Association Outstanding Research Award; a Member of NC State's Academy of Outstanding Faculty Mentors; and a Member of NC State's Research Leadership Academy. Joines is a member of IDSA, the Human Factors and Ergonomics Society, the Design Research Society, the Order of Thirty and Three, and Alpha Pi Mu.
In the classroom, Joines has been an influential mentor, maintaining a standard of excellence in teaching, supporting students in their research, and guiding all levels of students in hands-on research projects in the RED Lab. Her own research interests reside in universal design, applied product and process research, and the effect of aging on fatigue development and work. Her research focuses on quantifying the interaction between individuals, products, and their environment.
Joines is enthusiastic to take on this new role—"I hope to strengthen our design community; to make people's lives easier; and to help faculty utilize resources for the students. Ultimately, my goal is for our community of students, alumni, faculty, and staff to be successful."
"Sharon will be instrumental in shaping the future of the College. I look forward to working collaboratively with her to enhance the College of Design's culture of excellence in teaching and scholarship," says Hoversten.
---
Women in Leadership at NC State College of Design. Pamela Jennings, PhD named as head of the Department of Art + Design