A Designer's Experience: Q&A with Emily Wise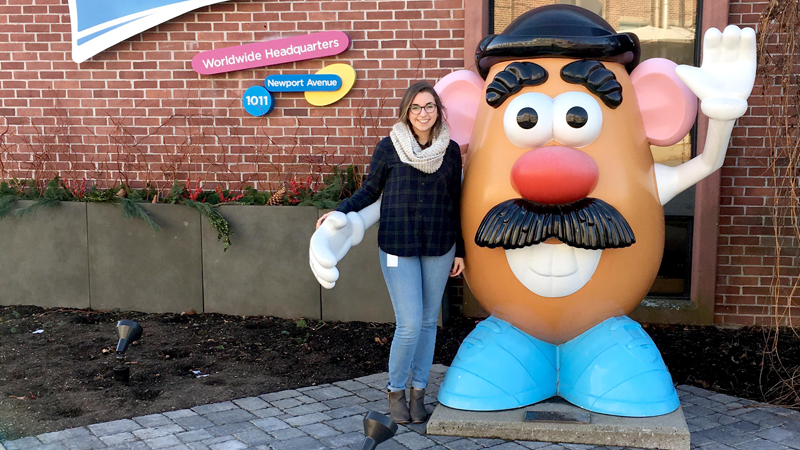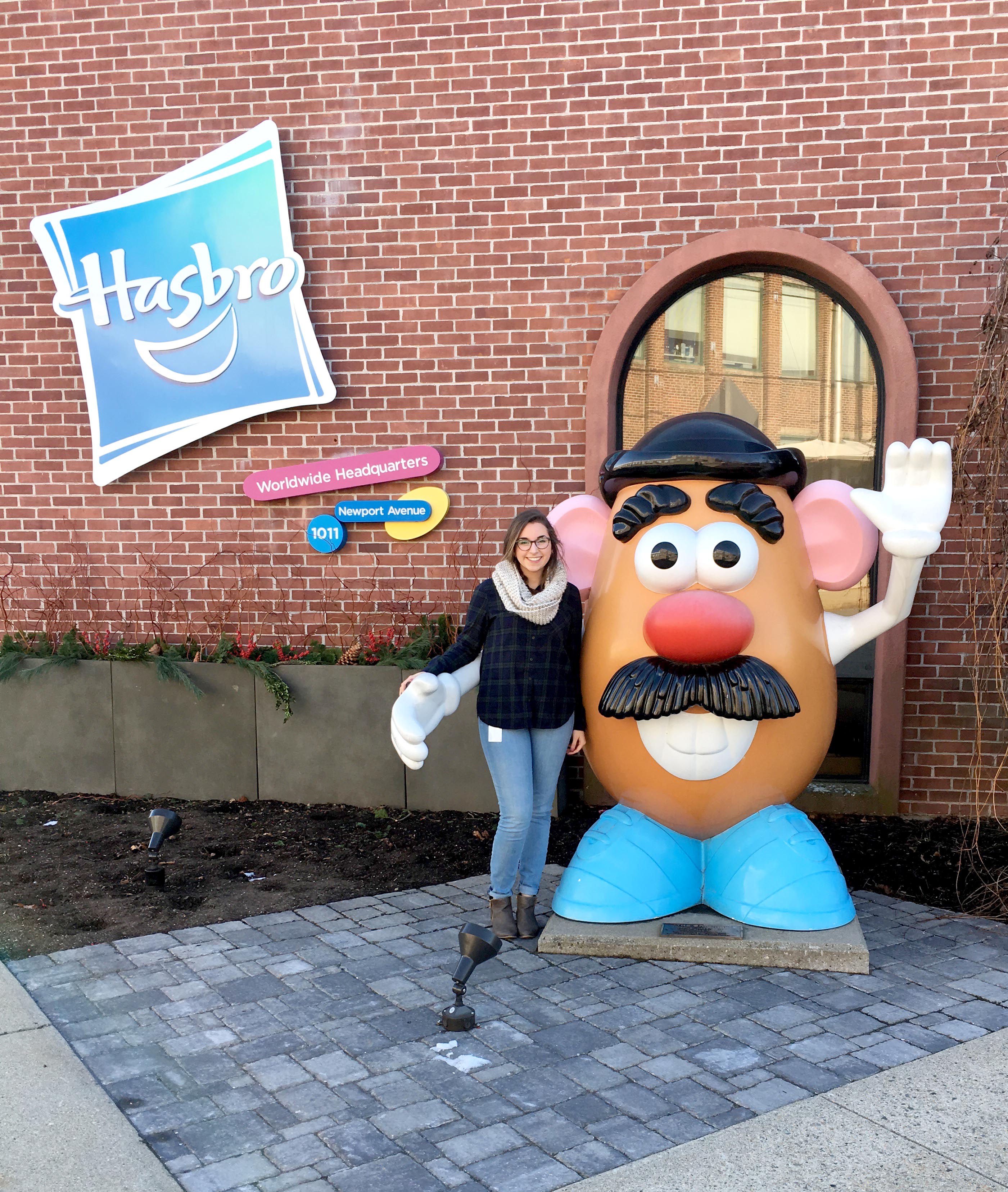 Though she only graduated a year ago, Emily Wise's [BID '17] professional career is already taking shape! From seeing her designs come to life to speaking in a conference at her alma mater, her design life is a busy one. We recently reached out to get some of Wise's reflections on her recent experiences and her time at the College of Design.
Q: What made you want to study design at NC State?
Wise: For me, design is a way to solve problems. As someone who was drawn to creative problem solving from an early age, choosing design as a career path was a perfect fit. Industrial design, in particular, encompasses everything I enjoy about critical thinking, storytelling, and creating holistic experiences for people through products and environments.
Q: What was your major/minor, when did you graduate, and did you participate in any clubs, sports, or extracurricular activities while a design student?
Wise: I graduated from the Industrial Design program in May of 2017. While at State, I was the co-president of the College of Design's Design Council. During my time as a student leader, I was also a sustainability chair on the Council where I strove to create a more environmentally conscious student body in partnership with NC State's Waste Reduction and Recycling office.
Q: What class and/or professor had the greatest impact on you and why?
Wise: It's difficult to pick just one class or professor, because when all the required design courses are combined together, it's easy to see why NC State's Industrial Design program is so comprehensive. However, I would say my very first design studio freshman year with Sara Queen had the biggest impact on me. Because I was so fresh to the world of design, Sara's first-year studio shepherded a work ethic and critical eye in me which helped lead me to where I am now.
Q: Do you have any special memories of your time at the college?
Wise: The entire First-Year Experience was an incredibly memorable time for me at State. Exposure to other fields of design and talented students in other majors early on in my college career helped me become cognizant of what it means to be a multidisciplinary designer. Not to mention, my first-year experience was the basis for many of my friendships that I have today.
Q: How did you get into your current role? Who do you work for and where? Did you do any internships while at the college that helped you land that role?
Wise: I currently work in Charlotte, NC at Britax, a global company that designs and engineers childcare products like car seats and strollers. I actually started as an intern here after I graduated from the College of Design, and was offered a full-time Industrial Design role after interning for over 6 months.
Q: Can you talk more about the most recent project that you just had produced? How is it meaningful to you and did you work on designing it while you were a student here?
Wise: Recently, I had a few products released that I worked on while I interned at Hasbro during my Senior year. I took the fall of my senior year off to complete a semester internship at Hasbro in Providence, Rhode Island. While there, I worked within the company's Girl's Design and Development Department on the brands Littlest Pet Shop, My Little Pony, FurReal Friends, and Baby Alive. A few of the toys I worked heavily on were just released this past February at the New York Toy Fair, and are now on the market.
As a designer who just started my career, it's really exciting seeing products that I played a large role in the creative development of being sold in stores. It's pretty neat to think that a bunch of kids around the country and globe will soon be able to play with the toys I helped design! This product launch is a good reminder of the impact I am able to have as a designer, and how the products I create have to power to spark imagination and creativity in the next generation.
Q: Do you have any advice for current Design students here?
Wise: My advice for current students is to do as many internships as possible and to try and do them as early in your college career as you can. While studios teach design thinking and the skill sets required to excel, internships give students the opportunity to flesh out these skills with hands-on projects that offer tangible results and feedback. Internships are low-risk opportunities for students to find what companies are a good fit for them, what their interests are, and the skills they still need improvement in. What you can learn through internships can't necessarily be taught in a studio setting.
Q: You recently had the chance to speak at the IDSA's South District Design Conference in March of 2018. What was that experience like?
Wise:
Professor Liu
reached out to me asking to be a speaker at the recent IDSA conference. Being able to speak at the conference was a lot of fun, especially since it was my first time attending the conference as a professional. When I was a student, the only other IDSA district conference I attended was at Auburn a few years ago.
The most memorable part about speaking at this year's conference was meeting all of the current students from different schools. I remember having a ton of questions and uncertainties about finding a job in Industrial design as a student, so being able to answer current students' questions was a great experience. Also, the industrial design community is fairly small, so IDSA is definitely a great way to meet and learn from other talented designers!