The Designer's Responsibility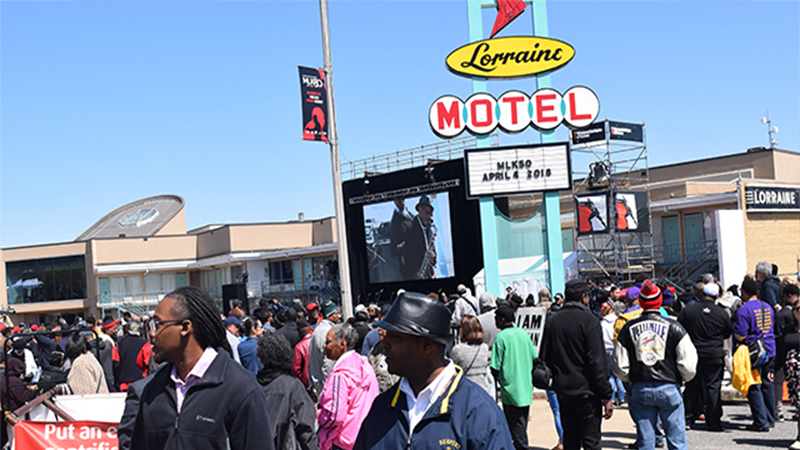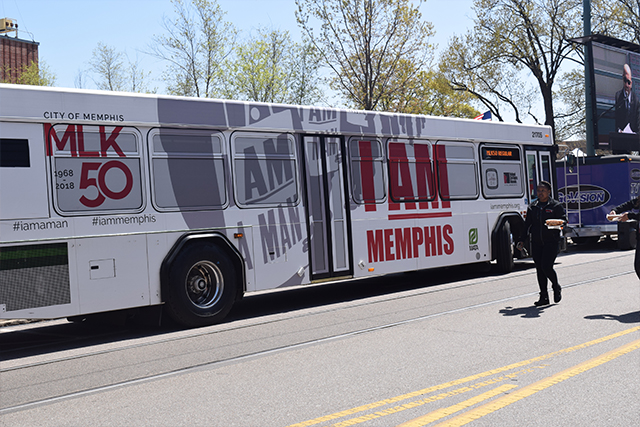 A team of College of Design students and faculty recently traveled to the National Civil Rights Museum (NCRM) in Memphis, Tennessee, to host a pop-up exhibit showcasing a virtual reality (VR) experience created by Assistant Professor of Graphic Design Derek Ham, Ph.D. The popup was part of the museum's MLK50 commemoration, a series of exhibits, events, and activities to memorialize the 50th anniversary of Dr. Martin Luther King Jr.'s assassination. Last semester, the NCRM sponsored a graphic design studio co-taught by Ham and Associate Professor of Graphic Design Scott Townsend. In this (GD 201) Design, Context, and Experience studio, Ham and Townsend's students worked in teams to design seven different exhibit installations for Ham's Oculus Launch Pad–award-winning "I Am A Man" VR experience that will be installed in the NCRM in the future. Ham and Townsend previewed "I Am A Man" at MLK50 with class teaching assistant Shadrick Addy and students Gabriella Wikidal, Hannah Rizza, Chris Bullock, and Lauren Rapier.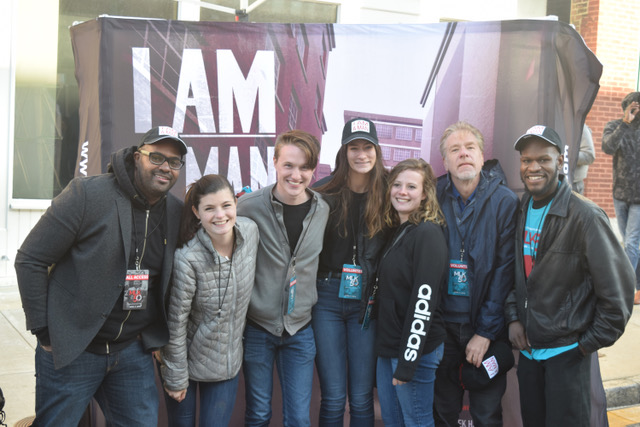 Ham's VR project puts users in the position of an African-American sanitation worker during the 1968 sanitation workers strike in Memphis, focusing on the civil rights movement before and immediately after the assassination of King. When Ham was nearing completion of his project, he reached out to the NCRM; they were excited to include "I Am A Man" in the museum. Ham then had another idea and said to the NCRM, "I work with talented graphic design students and they could help design the museum installation." The museum agreed and Ham and Townsend structured their studio to prepare students for designing a real-life exhibit with sensitivity and empathy.
For the first half of the semester, the students were split into two groups. One group, facilitated by Townsend, worked on a project with sociology students from the Institut de France to create knowledge maps from the French students' research concerning revitalization of historic sites . This was a good stepping stone up to the NCRM project because the design students "had to really understand the issues and work through the added layer of working from a distance. Also, this was not a hypothetical project; it's a real project. It influences people's lives," says Townsend. A second group of students worked with Ham to research how to install VR in a museum setting. They looked at existing installations and asked questions to uncover best practices for public VR displays. Their research was curated into a digital book by Addy for use by the NCRM.
For the second half of the semester, the class was split into seven groups, with each group designing a proposed installation for the "I Am A Man" experience and the NCRM planning to use student ideas in their exhibit. The students' designs focused on creating a context for the VR experience by telling the story of the sanitation workers strike and encouraging participation and empathy in an exhibit space without artifacts. Addy says that while the students learned a lot about King and the civil rights movement, they also learned "how important it is for designers to preserve cultural moments and use the tools of design to make an impact."
Townsend hopes that students left the class understanding that designers have a responsibility to society. "Design students need to understand that they are creating for real people and real social situations. They are dealing with people's lives and must have empathy and sensitivity to that. It's really important that designers be socially committed to improving things in people's lives and livelihoods. What they do has an effect. This is philosophical but also practical. It could be something like thinking through and empathizing with your user when designing an interface for an app. It could the most functional level of design or it could be for a civil rights museum exhibit. Designers need to think through to the other side of their work."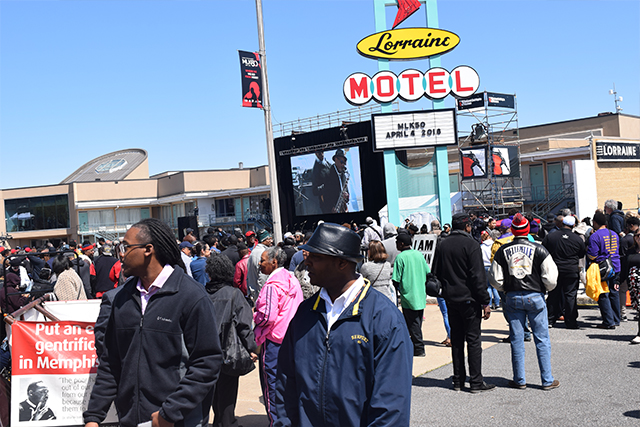 Addy points out that because of the amount of work they had to do, the students "learned to manage their time and find balance so they could be effective in all their classes. They worked well together and fed off of each other's creativity." Additionally, as a result of Addy's work in the class, Ham suggested that Addy submit an abstract on his findings and outcomes from the studio for presentation at the Conference on African-American & African Diasporic Cultures and Experience at the University of North Carolina Greensboro. Addy presented at the conference in February.
Ham and Townsend both admit that they were initially concerned that this project would be a challenge for sophomore students, but Townsend says, "they rose to the challenge. They weren't intimated; they understood the gravity of the project and were very sensitive to the issues. Our students are amazing."
Recently, Ham's VR experience was selected as the winning entry for the Perspectives Award for Immersive Storytelling at the 42nd Annual Cleveland International Film Festival.
---
Support NC State College of Design and make a difference to a design student.