Shaping the Landscape of a Designlife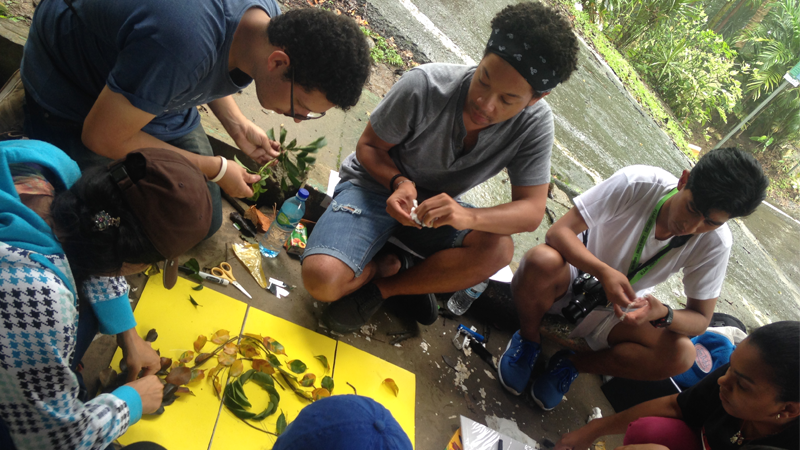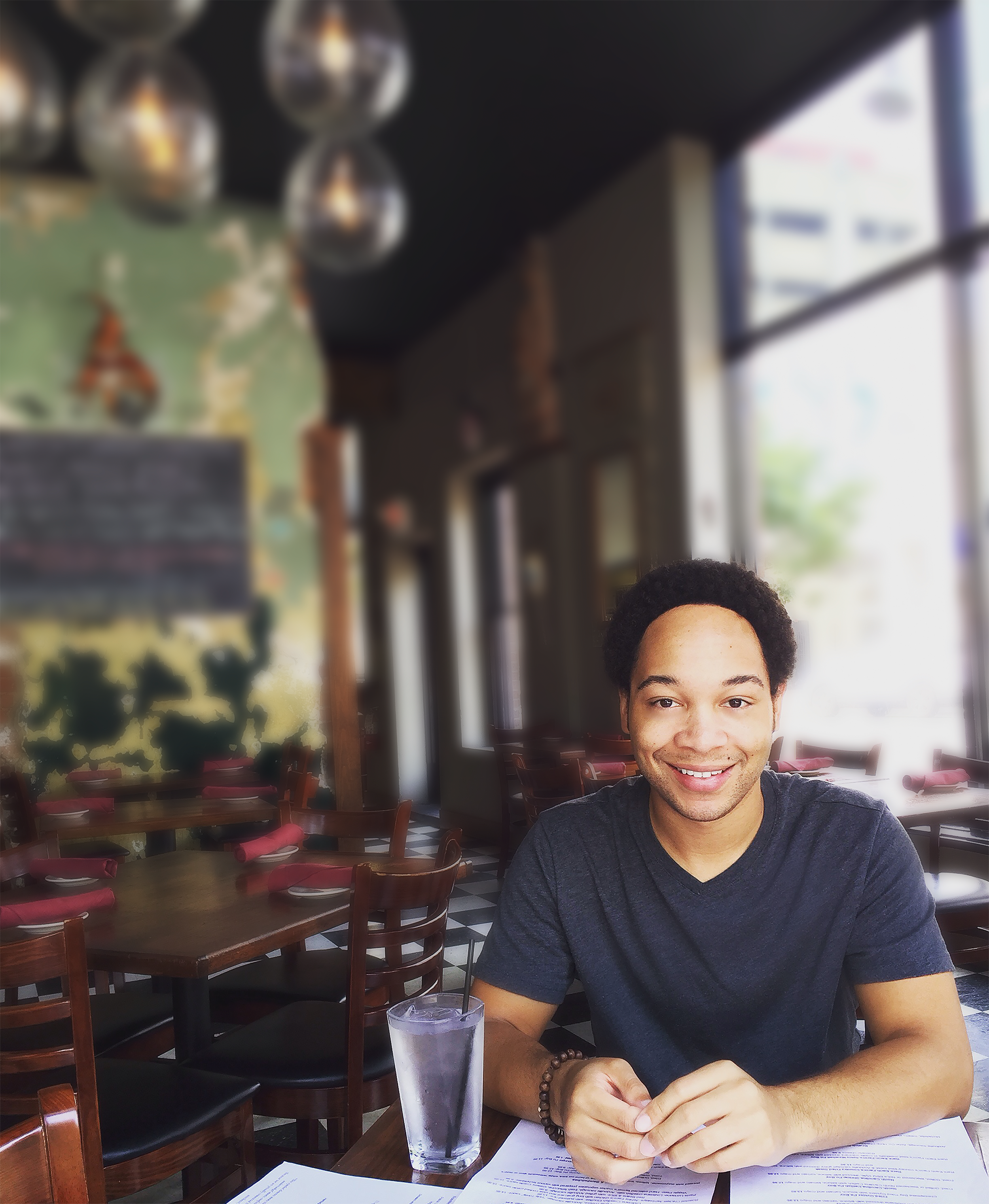 For recent MLA graduate Corey Dodd, time spent outdoors was perhaps the most formative of his childhood. Though originally from Rochester, NY, he grew up in Greensboro, NC, where he recalls that some of his fondest memories are times where he helped his neighbors with landscape work.
"As a teenager, you want to have a little spending money," he explains. "So I did it for that, but I also just loved it."
Dodd went to Appalachian State University to study interior design as an undergraduate, but it was those childhood memories of time spent outdoors – time that he says shaped him "physically and emotionally" – that drew him to refocus his studies. He admits that doing yard work for his neighbors is very different from what landscape architecture is as a discipline, but it led him to study at NC State all the same.
Graduating from the Master of Landscape Architecture program in Fall 2017, Dodd aspires to pursue a career related to historic preservation, working with a city's parks or planning department. He has applied that passion in the projects he pursued while at the College of Design. "One of my focuses, when I did my precedent studies for my projects, was on the demographic and cultural aspects of the neighborhoods we were working in," he says.
This passion led him to an opportunity abroad in Costa Rica. Dodd spent the Fall 2016 semester working on a regional plan for an urban corridor that spanned 3 cities, from the capital to a coastal city called Limon – a shipping port that is currently under renovation for expansion. The plan had to provide the resources and support to prevent things like gentrification. It also captured the cultural essence of the town and converted it into usable resources, and that was part of what drew Dodd to the project.
"There are a lot of Chinese influences," Dodd explains. "There are a lot of Jamaican influences, too, because Jamaicans were brought in for building the railroad and for the banana plantations. There are also Italian influences as well."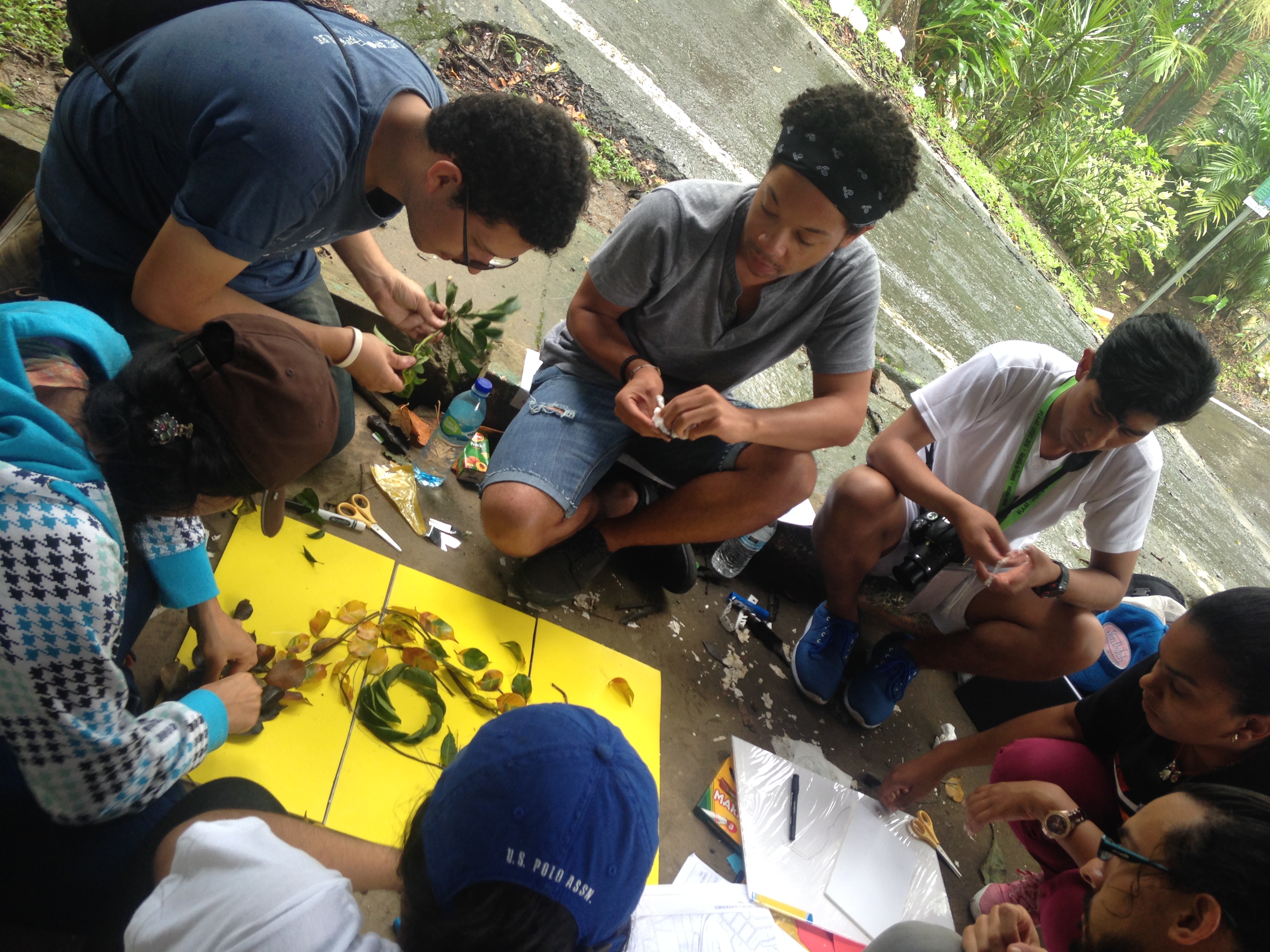 He took an extra semester to graduate, due in part to the semester of work in Costa Rica, and he often joked with his fellow graduate students that instead of being on Track 1 or Track 2, he was on "Track Corey." But that was part of the reason Dodd felt at home in the College of Design: he never felt restricted to a rigid timeline for graduation. "At first, when I made the decision to go to Costa Rica, I wasn't planning to stay an extra semester, but sometimes you just have to listen to your heart and your mind and whatever you're being led to do. We have a 2-3 year program, so, in a sense, it's very customizable, because you can focus on what you want to focus on. And we have professors who have a range of experiences, so you're definitely bound to find someone who can coach you and mentor you based on what your interests are."
The program's flexibility helped in many ways as Dodd built the path of his design life, but he found the final semester of his studies to be tough financially, lacking in aid opportunities for those who weren't incoming students. So he was thrilled to find out he had been nominated and chosen to receive the Rodney Swink and Juanita Shearer-Swink Landscape Architecture Graduate Student Award for 2017. "In the last semester you're doing all that you can, and sometimes you feel like your time is done, and maybe people aren't as invested as they were when you came in," he says. "But that reassured me that people really were invested in my future."
"When he took my professional practice class, and later historic preservation class, I came to know and understand his work ethic, the quality of his work, his passion," says Teaching Assistant Professor Rodney Swink. "That's when I really came to appreciate what he was trying to do, and I'm glad that we were able to help him finish up."
Dodd is the second recipient of the award, which Swink and Shearer-Swink established to help create a more diverse community in the profession and practice of landscape architecture. "Juanita led the diversity summit for 5 years, with a deep knowledge of ASLA interest in this area. I have been involved with ASLA for years trying to push them to be more open about finding an approach to increasing diversity. [This is] a great approach for the college and program. We should be a leader in this, and hopefully this will help us do that."
Corey met Swink and later Shearer-Swink through his experience with the Department of Landscape Architecture's Professional Development Program – a mentorship program that helps incoming students get connected to the college and the design community. The program helped him establish a support network of friends, peers, mentors, and professional contacts, and in his second year, he had the opportunity to give back by serving as the program's leader. "That was probably one of my best experiences in the program," says Dodd. "I felt like I was involved in making a difference, in making sure that we as students stay aware and connected to the professional community and how supportive the professionals are. We don't realize that when we come in, that everybody is really, really here to root for you and support you in any way you need."
That support is giving Dodd the foundation for a bright future. Having been in the south for 17-18 years, he aspires to head north to a big city atmosphere. Swink thinks that's a good fit, too. "I'm glad he has focused in on historic preservation. He will bring a lot of skill because he is a very capable conversationalist. He is able to cover a lot of territory, and that's good."
Dodd has shaped a design life all his own, and that is the advice he would give to future design students as well. "Although we have individual project deadlines, there's no one right way or one right timeline for everybody," he explains. "So don't be afraid to extend your stay if you have to. If you want to go earlier and finish faster that's fine. But just do it on your own terms."
While working towards securing a position at a Landscape Architecture firm, Dodd is currently partnered with fellow alumnus Briana Outlaw ('16 MLA) as a co-founder of Blackscapes. Blackscapes is a blog created to expand upon "Black Landscapes Matter," an article written by Associate Professor Kofi Boone that addresses the underrepresentation of black landscape architects and lack of acknowledgment of the contributions made by black people in American landscapes. Kofi's article was featured in the Ground Up, published by the Department of Landscape Architecture and Environmental Planning at UC Berkeley. Through in-depth investigations on black landscape typologies of the past/present/future, critique and review of corresponding media and the composition of original written works, Dodd and Outlaw envision the blog serving as a platform to continually expand and strengthen the narrative of black landscapes in landscape architecture education.
The blog will be launched during spring of this year, 2018.  All are welcome to visit www.blkscapes.com to keep an eye out for updates on the official launch date.