Introducing Design Treks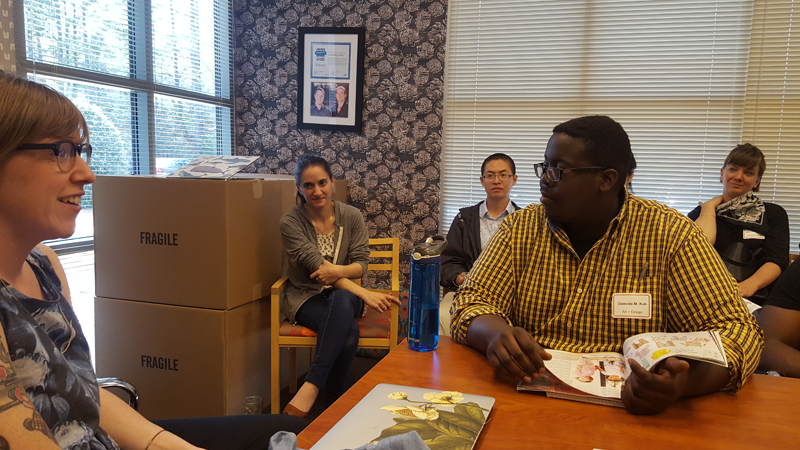 Design Treks is a new, innovative initiative to help students explore different careers and learn about types of employers in the design field.
On Friday, April 13, 2018, the College of Design took 12 students to visit Perkins + Will, Spoonflower, and SAS so they could connect with alumni and other professionals. Students engaged with alumni about interesting projects at these organizations and made valuable connections. The group was diverse and included students from undergraduate and graduate programs across many disciplines, including Art + Design, Architecture, Design Studies, Industrial Design, and Landscape Architecture.
Thanks to Kathleen M. Fenner, the Director of Career and Academic Advising, who coordinated this event with assistance from a University Foundation Grant to make this initiative possible!
Alumni who participated include:
-Shaun Kurian ('16 MAD), User Experience Designer at SAS
-Alexis Pennachio ('15 MAD), Graphic Designer at Spoonflower
-Megan Fowler ('17 BGD), Senior Associate UX Designer at SAS