iPAL Offers Faster Path to Architecture License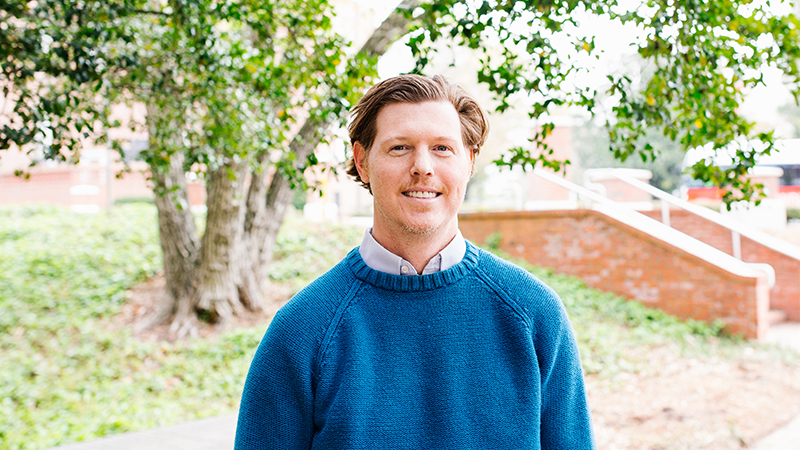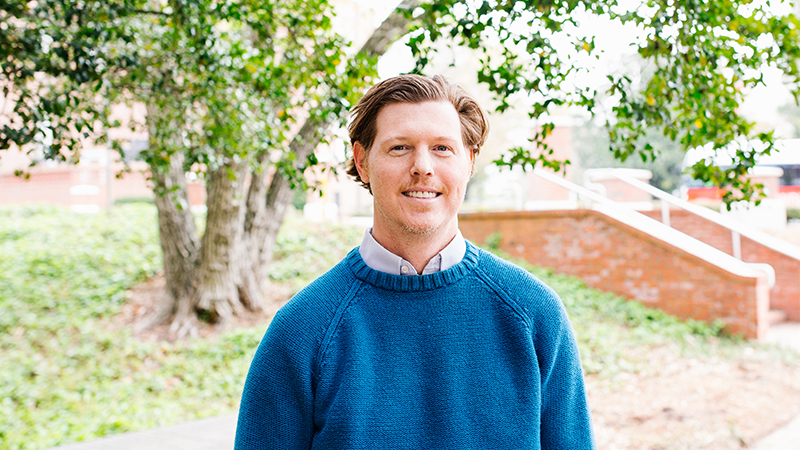 Nick Lash, a fifth-year architecture student, has become the first NC State College of Design student to pass all six of his licensing exams, taking just 2.1 months to complete what often takes 2.1 years. Lash is part of the National Council of Architectural Registration Boards (NCARB) Integrated Path to Architectural Licensure (IPAL) program, an initiative established in 2015 to streamline the path of becoming a licensed architect, condensing the licensure process into a shorter timeframe than the traditional licensure path.
Following the IPAL path, students can earn their license in around seven and a half years; the traditional path to licensure takes over 13 years on average. The IPAL program allows students to sit for their Architect Registration Examinations (AREs) while concurrently fulfilling their work experience—Architectural Experience Program (AXP)—and education requirements. The traditional NCARB path requires that students graduate and complete their AXP hours before beginning their AREs.
When Lash enrolled in the College of Design, he already had his Bachelor's of Science in design and had completed his AXP requirements. Lash needed to complete his Bachelor's of Architecture degree with the fifth-year program and pass the six AREs. Lash initially thought that he couldn't participate in IPAL, but Assistant Professor of the Practice in Architecture, Postdoctoral Fellow at NC State University George Hallowell, Ph.D., AIA, helped him work out the details. Lash says, "[Hallowell] was able to get me signed up very quickly. He did a great job, and I'm very thankful to him for doing that for me."
Though Lash is the first NC State IPAL student to pass all of this AREs, he is quick to point out that his work experience helped him tremendously. "I have 16 years of experience, and I definitely used that experience in the exams. It probably helped me just as much as studying some of the material. So, in reality, I've been preparing for these exams for a very long time. I used that experience to my benefit on the exams and it was one of reasons I was able to get through them so quickly." Lash also points out that the AREs can be taken in any order, according to a student's discretion; "I grouped the exams by similarity from a content standpoint" to allow for more efficient studying. Lash is humble, but passing all six exams in just over two months, while working, keeping up with coursework, and being a father to a 5-year-old and 3-year old is a major accomplishment.
After graduation, Lash will continue working for Moseley Architects, where he has worked since 2007, designing and managing projects for Wake County Public Schools. This past year was "very demanding," Lash says. Even so, he is glad to have chosen this path and receive his license, which offers future growth potential, such as possibly starting his own practice. Lash also saw the license as a goal worth pursuing in and of itself. "It is a personal accomplishment as well. I've come this far and worked his hard. I wanted to see it through for myself personally."
Lash will graduate this May with his Bachelor's of Architecture degree. NC State is one of 21 schools nationwide to offer the IPAL program. IPAL is available as an option in all three College of Design NAAB-accredited architecture programs: B.Arch, M.Arch Track 1, and M.Arch Track 3. NC State is one of only six schools to offer IPAL with a bachelor's degree in architecture.
"IPAL is a great opportunity," says Lash. "I would highly recommend any student to participate and go back to school right away if they can. Don't wait."
---
Staci Kleinmaier is a professional writer and photographer living in Apex, North Carolina. She uses words and images to tell stories. To see her work, visit www.stacikleinmaier.com.