A Passionate Leader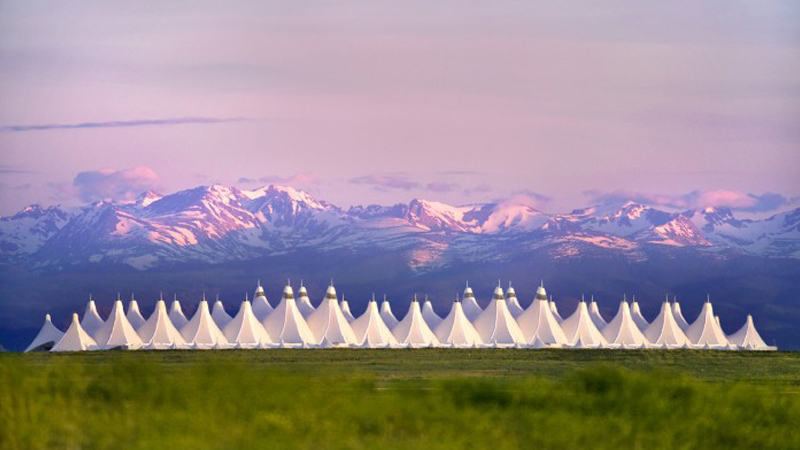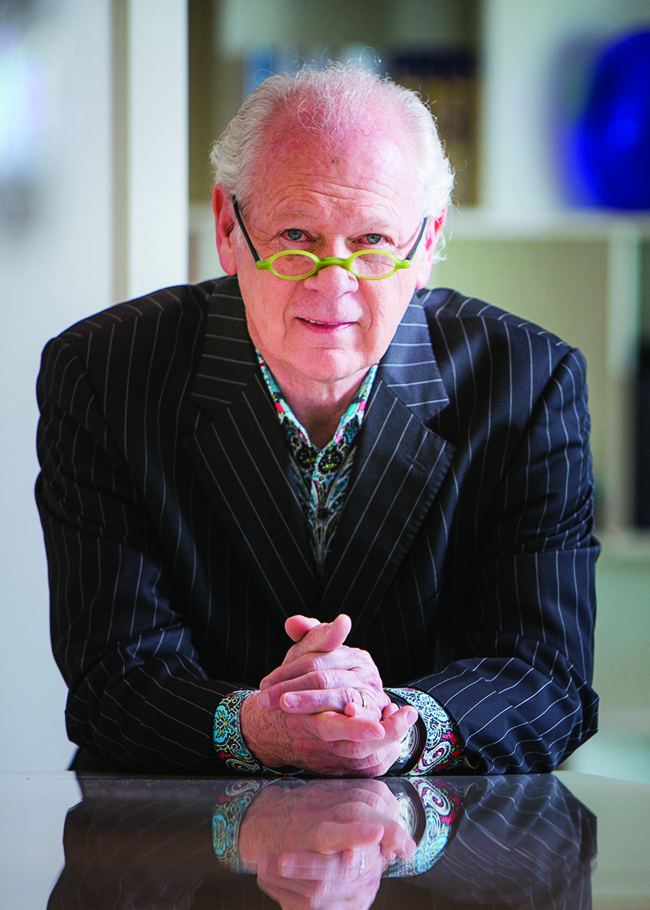 Curtis W. Fentress [B.Arch '72] is an international designer known for his influential work on several airports; closer to home, his philanthropy supports a College of Design endowed scholarship intended to support students from underrepresented populations. Fentress, FAIA, RIBA, is passionate about his profession and giving back so others may pursue an interest in architecture. He is a 2010 Distinguished Alumnus; a Leaders Council member; and a collaborator, partner, and contributor to several advanced architectural design studios.
"Ever since I learned what an architect was, I wanted to be one," says Fentress.
Fentress excelled at the then School of Design, receiving scholarships and accolades and graduating at the top of his class. He is considered a protégé of I. M. Pei, who offered him a job at his firm out of college. There, Fentress was introduced to large-scale public design, and he honed his talents on "humanizing" the design process—drawing inspiration from the community and the people that a building serves.
Now helming his own design firm, Fentress Architects, he has made his mark across the globe. From the Denver International Airport to the Incheon International Airport in Seoul, South Korea, his designs stand out and receive accolades. He designed the Arraya Tower, the fourth-tallest building built in 2009. Throughout his life, he has been confident in his abilities. "My mom told me I could be anything I wanted to be and that I would come up against a lot of walls in life. She said, 'If you can't go over them, then go under them. And if it is something you want to do, take a running start and go through them.'"
Giving back is important to Fentress. "I have gained a lot at this place [the College of Design]—it has made a big difference in my life and helped me with a profession that I am still passionate about, and I feel that if I could pass this along to some other young people—who have this same passion and desire—it is a good thing to give back, and it's what I'm trying to do—to make this world a better place."
In 2010, Fentress received the highest award for public architecture by the American Institute of Architects, the Thomas Jefferson Award. He and his firm have also won more than 40 national and international design competitions.
A good challenge is welcome. "We take on projects that are impossible and figure out a way to make them work and get them under budget and on schedule," he says.
Fentress's firm was recently awarded the 9/11 Pentagon Visitor Education Center, where his expertise in pushing boundaries will likely deliver yet another exceptional design.
"I approach each design as a new challenge, each one inspired by the community it serves, and by the context and culture rooted in place, pride, and people."
LEARN MORE ABOUT THE AIRPORT STUDIO AND STUDENT PROJECTS
---
Curt Fentress and Fentress Architects have been an invaluable influence on the development and success of NC State College of Design's high tech studio, Airport Design (ARC 503) led by Professor Wayne Place, PhD. This studio has been invited by the European Cultural Center to exhibit at the Biennale International Architecture Exhibition, "Time Space Existence," at Palazzo Bembo in Venice, Italy. This international stage is an opportunity for the College and the students to showcase their talents and understanding of airport design. If you would like to support the fundraising efforts of this event, your donation will support the student travel and lodging, exhibition materials, and other direct fees for the Biennale exhibition. DONATE NOW. For additional information and opportunities to support this student opportunity, please contact Jaclyn Hage at Jaclyn_Hage@ncsu.edu.