Ryan Williams shares his Disney Internship Experience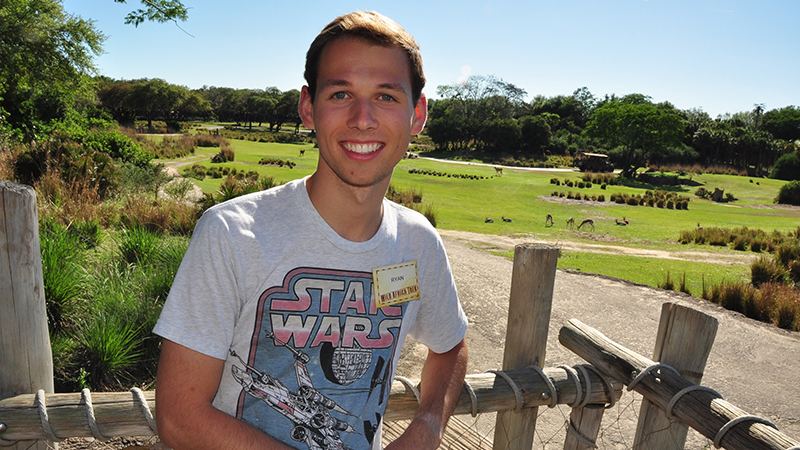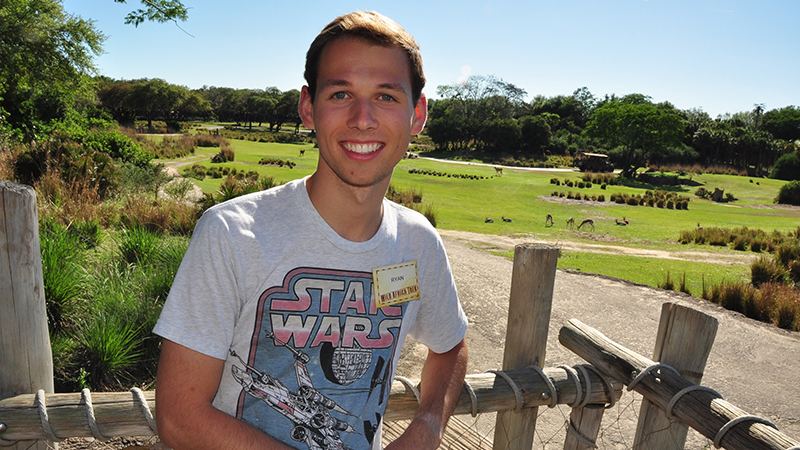 Ryan Williams will graduate this week with his bachelors in graphic design. He had the opportunity to spend five months interning with the Disney College Program in Lake Buena Vista, Florida. As part of the internship program, Williams received a behind-the-scenes look at the Magic Kingdom and learned how to use his design skills in a job that wasn't design related. In this Q & A, Williams shares some of his experiences with us.
Q: How did you find out about this opportunity?
Williams: I have always wanted to work for The Walt Disney Company in some capacity. In high school and early college, I heard of people participating in the Disney College Program, a semester or year-long program at Walt Disney World Resort in Lake Buena Vista, Florida. I wasn't sure if it would fit with my tight degree audit or if I would be able to work in a position that would fit my graphic design major, but I was able to make it work.
Q: Can you describe a typical day?
Williams: While participating in the Disney College Program, you don't necessarily perform a job that pertains directly to your major, but you can do things at that job or outside of work that do relate. During my program, I worked at Pecos Bill Tall Tale Inn and Cafe in Magic Kingdom park, the third busiest restaurant in the United States. On an average day, around 60,000 guests visit the Magic Kingdom, and they all need to eat!
For my assigned position, I worked backstage in the kitchen and in the (not-so-secret) utilidor tunnels underneath the theme park. When I spoke to my leaders about my major in Graphic Design, they were able to assign me a few design projects. During my time there, I filmed and edited two videos on cast member safety that were shared with all Magic Kingdom restaurants. I also created a proposal for new guest-facing signage in the restaurant lobby, applying what I've learned about context, typography, and wayfinding design.
Also, I received independent study credit from the College of Design for a Disney Creativity and Innovation course I took that was taught by Disney Internships and Programs. The professor taught us methods of recording and curating our ideas and ways of sharing those ideas with other people. It was very similar to design inquiry classes at the College of Design but had more practical implications. The final project required us to work in a team to propose a new store or restaurant for the Disney Springs shopping area. The project included designing the branding and physical store, making merchandise decisions, and creating a systems design plan for how the business would operate.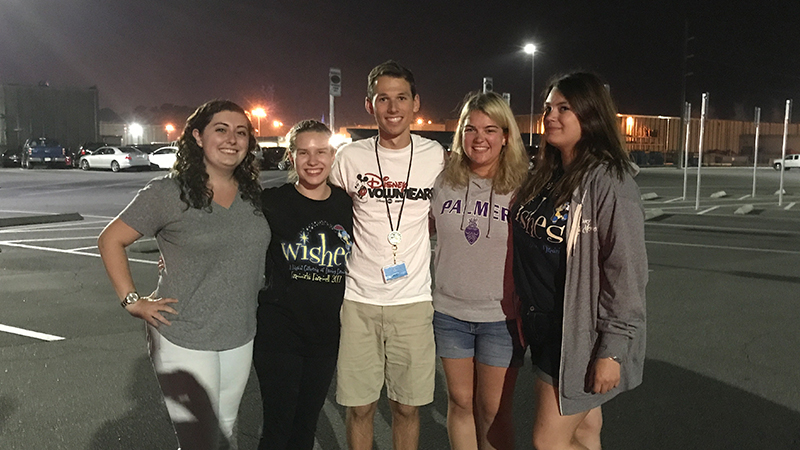 Q: What was the best part of the experience?
Williams: The free admission to Disney theme and water parks for five months was definitely nice. Every hour that I wasn't working was spent in the theme parks or at Disney Springs. However, the best part of the experience was meeting new people (even though that's cheesy). I met so many people from all over the world, and I now have friends from Michigan to California to Australia to Brazil. We stay in touch and I learn a lot about how other people around the world live.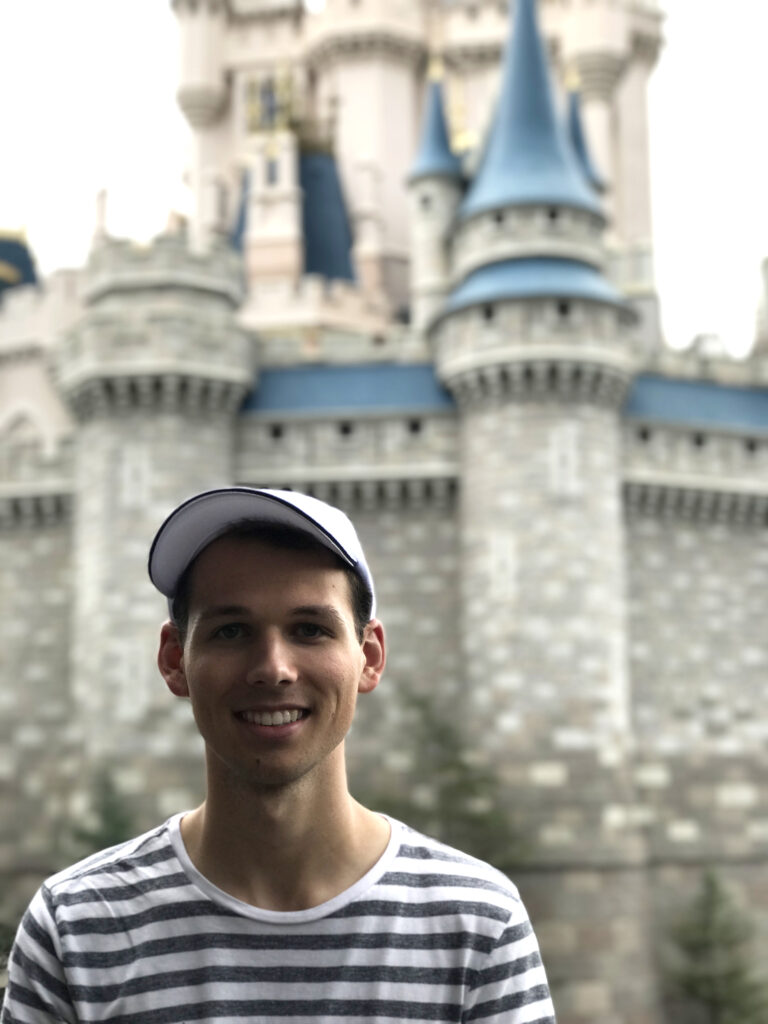 Q: What is your best takeaway from this work experience?
Williams: My best takeaway was the idea that you can find ways to do what you love anywhere. When I first arrived, I was disappointed to find out that I would work backstage in a restaurant kitchen instead of in something with guests or design related. However, I discovered that if you tell people what you're passionate about and advocate for yourself, you can find other opportunities. Had I never worked at Pecos Bill, I never would have met some of my now closest friends or had the opportunity to gain an understanding of how the Walt Disney World Resort works backstage.
Q: Has this internship solidified your current career path? If so, how?
Williams: I think that the Disney College Program did solidify my current career path. I am more interested in environmental and systems design, and I am still very interested in working at The Walt Disney Company after graduation. Having the chance to take the Creativity and Innovation course and work on a few design projects at Pecos Bill showed me that I can do what I love anywhere. I plan to apply for graphic design positions at Disney.
Q: Do you have any advice for other students who are considering an internship with Disney?
Williams: If other students are considering an internship with Disney, I would encourage them to do their research and find out what is best for them. Disney offers a wide range of programs and internships across the company, not just at Disneyland and Walt Disney World. Talk to your advisor, and see if you can fit a program into your degree audit.
Also, remember that you're not going to be able to walk into the company with a career (or even a professional internship) in design. Disney values commitment and hard work, and you have to work your way up. The current CEO Bob Iger started as a studio supervisor on a local ABC News channel! Participating in the Disney College Program is a great way to stick your foot in the door and make connections with the right people.