Endless Opportunities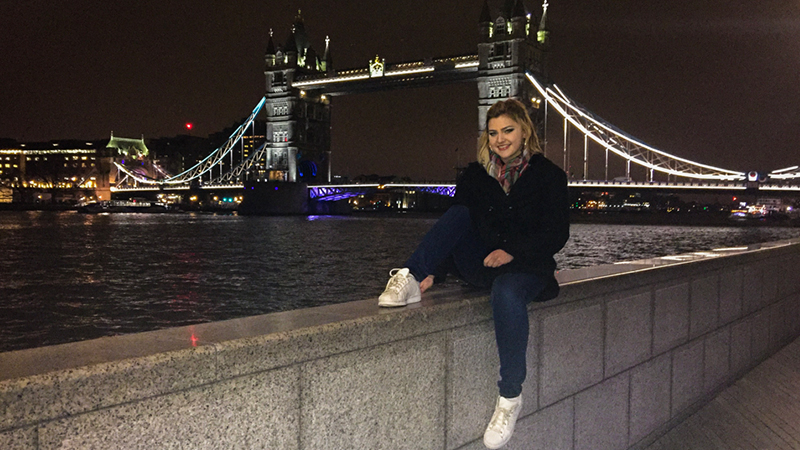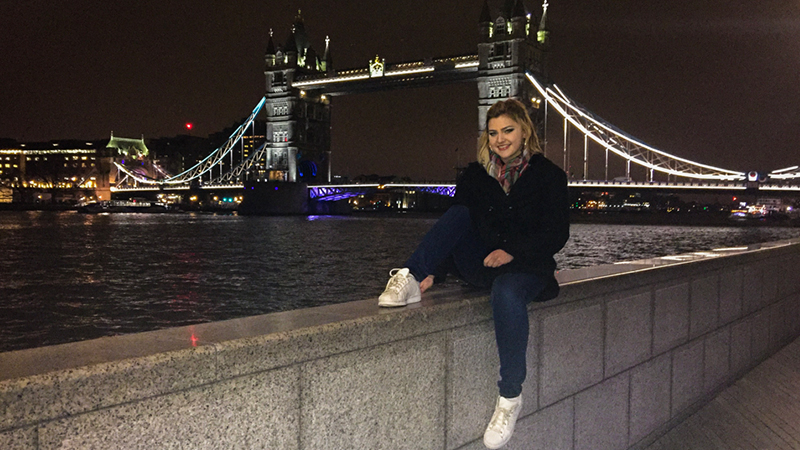 A quick Q&A with design student, Samantha Bratzke (senior in Art + Design) who is living the #Designlife in London for her study abroad experience.
Q: Why did you choose the London College of Fashion (UAL) for your study abroad experience?
A: I am a designer, and I was so excited to study in a city where fashion design opportunities are endless! There are so many cool museums, and it is NEVER boring here.  I even got to work (and sit front row) at London Fashion Week, which was an unforgettable experience.
Q: What have you learned about yourself by traveling and studying abroad?
A: I've always considered myself a somewhat stubborn person but after traveling here, I've realized just how adaptable I actually am! I didn't think that there would be many cultural differences between London and the United States because the language and general lifestyles are similar.  I was completely wrong though! Everything is different! I'm lucky enough to be here with my roommate from NC State and we just laugh about everything when we mess up. Overall, I've learned that If I do anything embarrassing I can just laugh it off and try to get it right the next time.
Q: What advice would you give to a future student interested in pursuing study abroad opportunities?
A: Say yes to EVERYTHING. Most of the cool things that I have done have been opportunities that I almost didn't want to do but said yes to at the last minute and they were amazing!  For example, I volunteered with one of my professors at London fashion week and ended up making a bunch of connections and sitting front row at some of the shows just because I was friendly with everyone.  I also almost didn't go out exploring one night with my friends because I was a bit tired after a long day, but I am glad that I did because I saw Meryl Streep and Tom Hanks at the premiere of the Post!  I've learned that I just have to say "yes" as often as possible.
Q: Has this experience challenged or influenced your future career plans? If so, how.
A: Absolutely, I am actually looking at internships and potential Graduate Programs in London.  I've even reconsidered the type of fashion design I want to go into and I'm getting so inspired here!
Q: What has been the best part of this experience?
A: My favorite part of study abroad is meeting so many different types of people.  I've made some amazing friends from every corner of the earth, and it is so cool that I can be best friends with somebody who has had a completely different life and background than me.
Q: Did you travel during your study abroad? If so, where did you go and what did you learn?
A: I have not traveled yet, however, I have plans to go to Stonehenge, Bath, Paris, Iceland (for a week I'm so excited), Oslo, and Dublin!