Rethinking the Box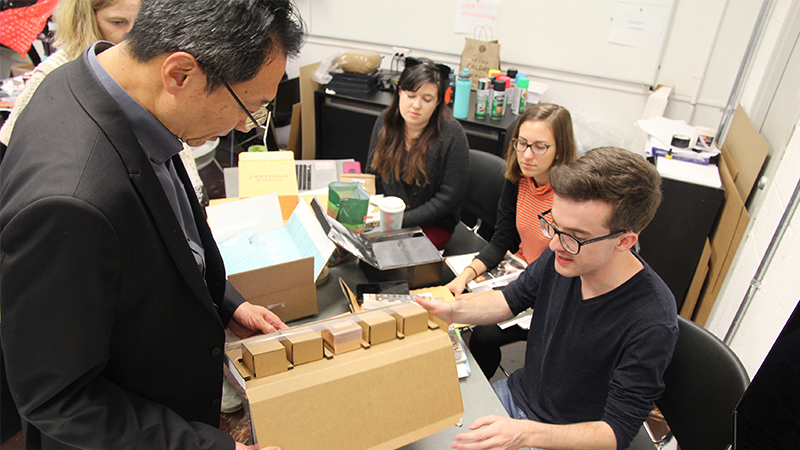 Traditionally, designers have created immersive brand experiences in brick-and-mortar stores with on-brand signage, color schemes, music, lighting, and scents. But with the dramatic shift toward online sales, shoppers are not visiting retail spaces as frequently. Global e-commerce sales are expected to reach $4 Trillion by 2020, and companies are beginning to consider how they can extend their brand experience to internet shoppers, especially after the point of sale. Sealed Air, the packaging company that invented Bubble Wrap, reached out to the College of Design seeking innovative brand solution ideas they could offer to their clients.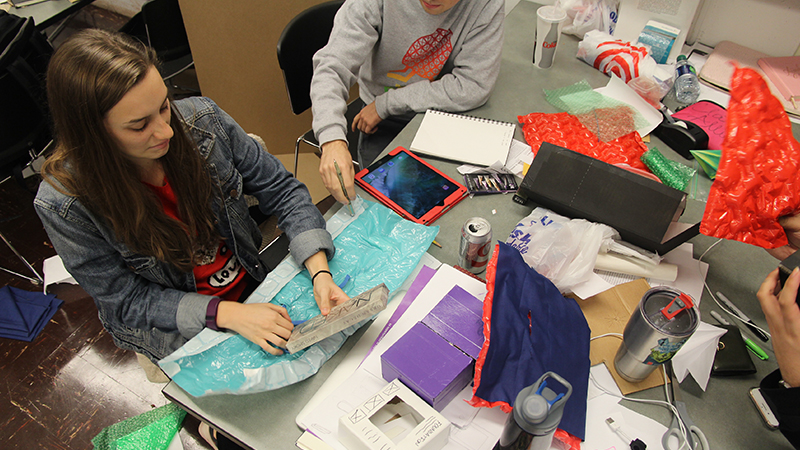 Sealed Air was interested in collaborating with the Graphic Design program on the customized design potential of secondary packaging—the outermost packaging used to protect products during shipment. A sponsored studio was set up and Associate Professor of Graphic Design Helen Armstrong developed the project for her fall 2017 GD 400 studio (Advanced Graphic Design Studio). Students were asked by Sealed Air to "rethink the box," and were assigned one of two different makeup brands to design new secondary packaging for. Senior graphic design major Claire Allison explains, "We were redesigning the e-commerce experience for ordering beauty products online and specifically focusing on the moments when the customer received and opened the package and what they did with it afterwards."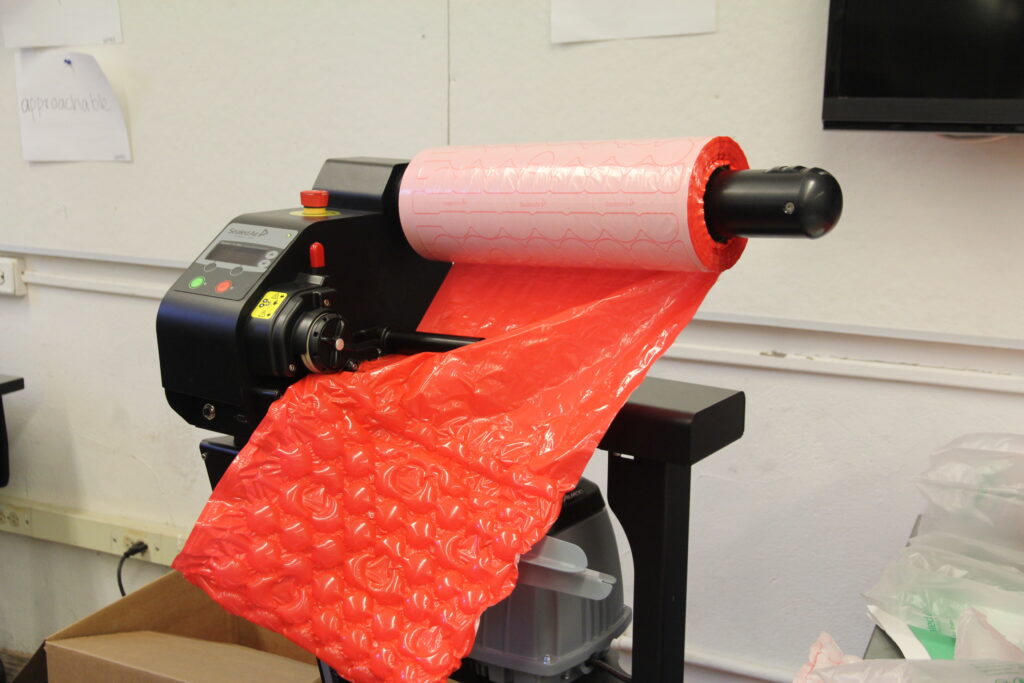 The class was divided into groups, with some students designing secondary packaging for a high-end, luxury makeup brand and others designing for a drugstore-level brand. Within those groups, subgroups were established so that students created packaging for three different types of customers (personas)—loyalists, or dedicated product buyers; giftees, those who were gifted the product; and influencers, customers who share their opinions and reviews with a large online following via a blog or YouTube channel. Students were given a large assortment of Sealed Air's different types of packaging, and a Bubble Wrap machine was installed at the College for students to use. "It was really nice for the students to work with tangible materials to create an experience. We often develop experiences through interface design, but we don't typically work with physical, dimensional materials," says Armstrong.
Working within their assigned parameters, student groups each designed different brand solutions to present to Sealed Air. Allison's group created a mailer, a flat envelope that is inexpensive to produce and mail, but rather than opening from the top like a traditional envelope, Allison's group designed theirs to open on three sides and hinge open like a book. The first few pages of the book contained glued-on samples and makeup ideas, and "on the final spread, there was a removable, resealable bag that actually held the makeup, and [the customer] could reuse it as a makeup bag," explains Allison.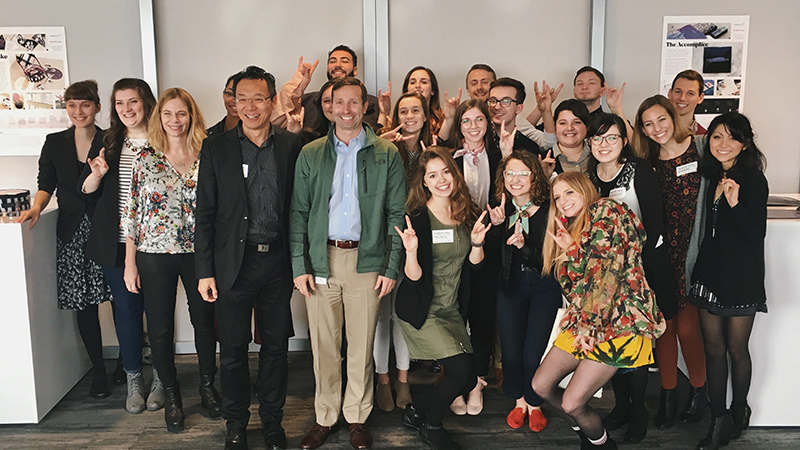 At the conclusion of the project, students traveled to Sealed Air headquarters in Charlotte, North Carolina, to present their ideas to company leadership. After the presentations, students had the opportunity to discuss their projects with the company and receive feedback. Sealed Air has traditionally been an engineer-driven company, but they are beginning to incorporate design into their development process. "It was good to have a pairing of designers with systems-based engineers and business people because they can look at what we came up with creatively and then apply it to a real-world situation," Allison says.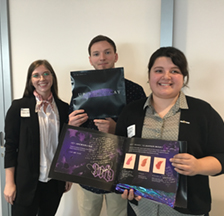 Similarly, Armstrong points to the practical nature of this collaboration, "These projects are important because the students are really emulating industry experience in that they are working with teams and those teams involve experts and stakeholders in the company." In fact, Armstrong adds, collaborations such as these are very beneficial because they put students in a position of access to stakeholders. "They are in a room presenting ideas to the top brass of the company—people who they wouldn't have access to once they got a job there. It puts them in front of the leadership. That's fun for professors too."
Allison is enthusiastic about the project and says that it changed her thoughts on the scope of graphic design. "The project broadened my view of what graphic design can be. It can be more than just digital or just print. It can be 3-D. It was great to see how we can transfer our skills over into this new area, and I think it helped a lot of us to see that we can use our skills in ways beyond traditional graphic design."