Designing the Car of the Future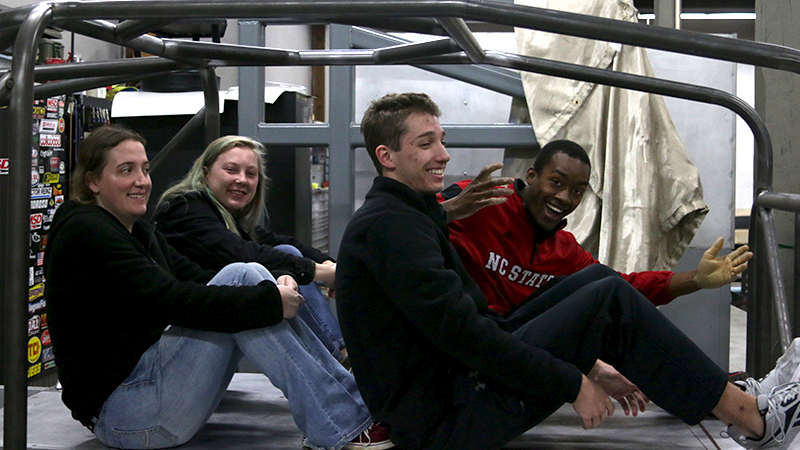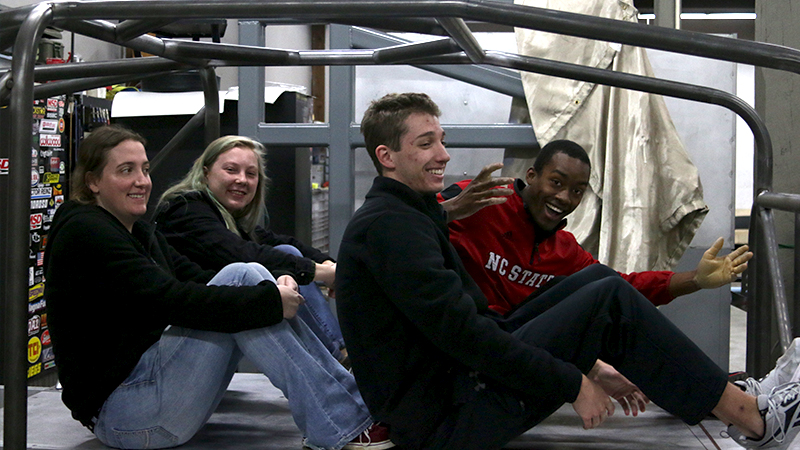 Jecori Owens-Shuler, a junior industrial design major, has always been interested in cars. When Bryon Spells, the team leader of SolarPack and a senior studying mechanical engineering, asked Owens-Shuler to join the design team, Owens-Shuler enthusiastically agreed, even though his schedule was packed with coursework and a full-time position as assistant camp coordinator of Design Camp. "It has been a dream of mine to design and work on a car," Owens-Shuler says, and he immediately got to work as exterior designer, joining a cross-college collaborative team focused on creating an innovative solar-powered car.
SolarPack is a student club that was formed to design and build a solar car. It is made up of five subteams of students: design, powertrain, electrical, chassis, and business. The design team focuses on exterior; interior; and the color, materials, and finish of the car. Overall, the design team works on all components that the user will interact with, such as door handles, windows, seats, buttons, and the steering wheel, while trying to maximize aesthetics and functionality.
Though he started as exterior designer, Owens-Shuler was quickly promoted to lead designer and had the opportunity to bring on other designers. "There is a lot to design," Owens-Shuler explains. There is no precedent for the car SolarPack wants to create.  They have set their sights high—they are designing a marketable, "consumer friendly," completely solar-powered, multi-occupant car. The most exciting part though, Owens-Shuler explains, isn't just designing it, it's "actually building something that works." He says, "We want to be able to show the world the true capabilities of solar technology, and how it can potentially change the automotive industry as we know it."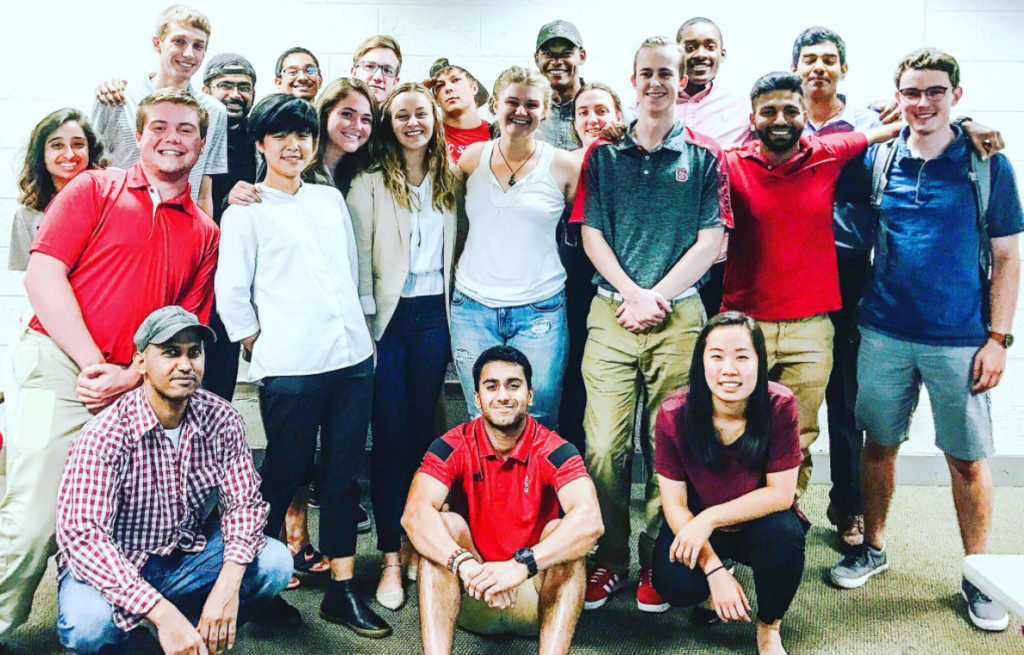 Working on a team has also been a great experience, especially working with engineers and finding a balance between performance and practicality. Owens-Shuler wants to share this collaborative journey with the College of Design. "A goal of mine is to bring the built car to the College with presentation boards and representatives from each subteam to speak to our collaborative efforts."
The car is currently being assembled, and SolarPack plans to compete in The American Solar Challenge, a cross-country solar car race. Owens-Shuler wants the car to do well in the challenge, but ultimately, he says, "I joined SolarPack with a vision to change the way that the automotive industry thinks about renewable technology."
---
Staci Kleinmaier is a professional writer and photographer living in Apex, North Carolina. She uses words and images to tell stories. To see her work, visit www.stacikleinmaier.com.