The Dean Becomes the Student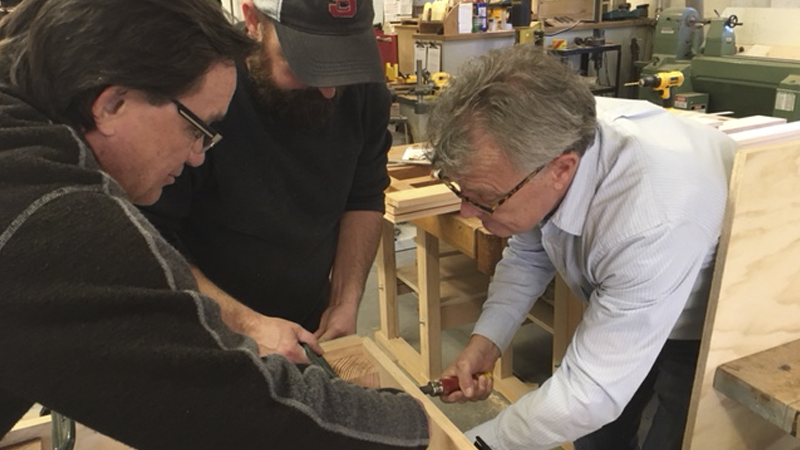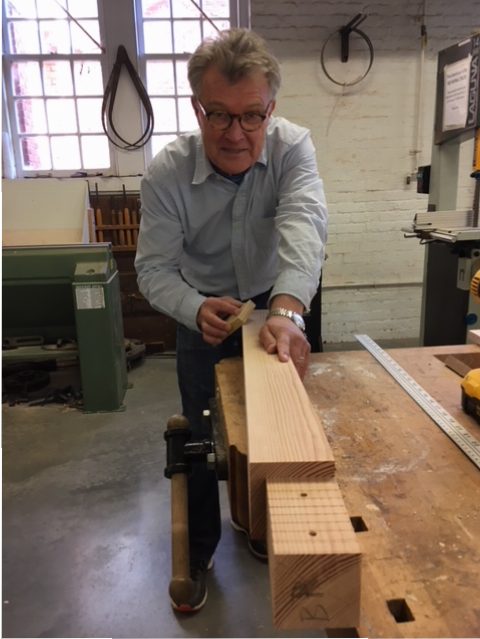 Recently Dean Hoversten stepped into the shoes of a design student when he built a new work bench in the Materials Lab with the guidance of the knowledgeable staff there.
"Rob Watson and David Knight coached me every step of the way," the Dean said. "I learned what it is like to be a
student working your first project in the shop. Getting to know the safety protocols, where tools are located, who cleans up and who doesn't. I also learned how much David and
Rob teach every day. What a resource!"
"It was obvious watching Mark work that the 'hands on' portion of what we all do in education is something we need to revisit more often. That guy was grinning like the Cheshire Cat the whole time he was in the shop," Jim Rains reflected.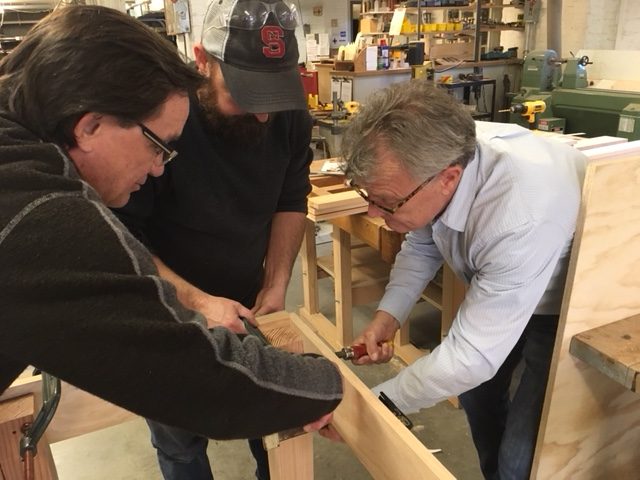 "I thoroughly enjoyed taking Mark shopping in my truck to pick up materials for the project and showing him around Captial City Lumber and Burke Brothers Hardware," said Watson. He was like a kid in a candy store! David Knight led the way in processing and assembling the table here at the shop. At one point in the gluing up process, it took four folks, so we invited Jim Rains over to help out! Most importantly, it was a great camaraderie-building project for the shop guys and Dean Hoversten."
That's a pretty sharp-looking table you've got there, Dean Hoversten. Big thanks to Rains, Watson, Knight, and Jim Dean for their tireless work and invaluable expertise they provide to the College!