A Winning Experience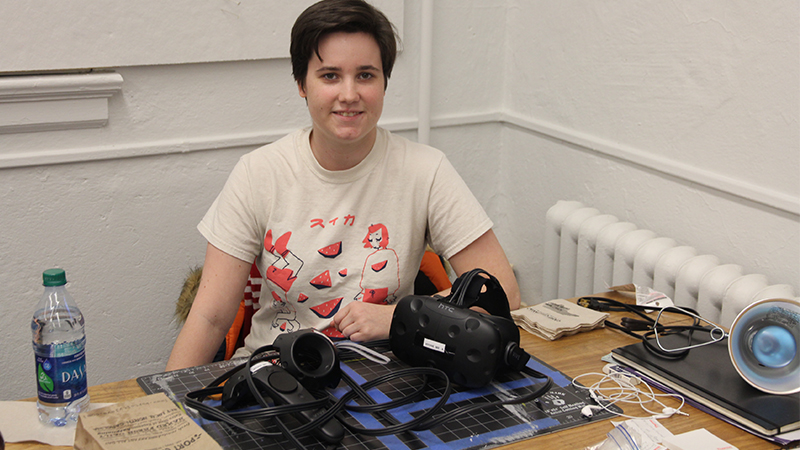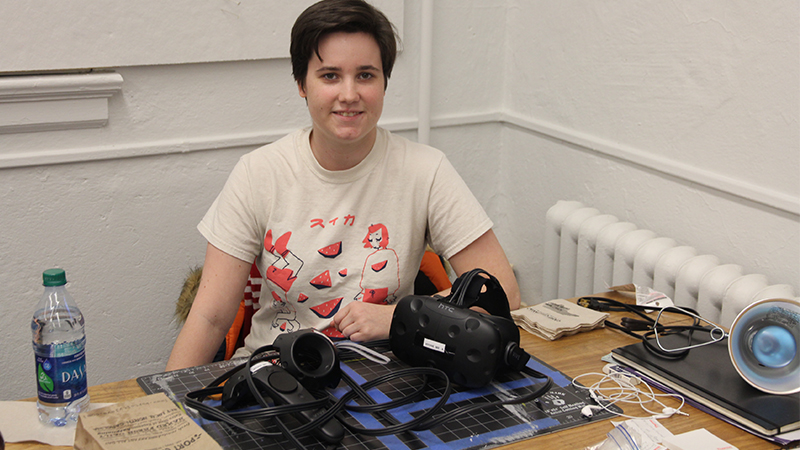 There is always something happening on and around NC State's campus. Keeping up with the events and activities can be a full-time job; however, the opportunities to learn, participate, and interact are limitless.
Recently, Justice Dunne, a junior in Art + Design, took advantage of an event that "sounded interesting." The Triangle VR Hackathon was a weekend-long affair intended to bring together individuals of varying skillsets to work in teams on project ideas related to virtual reality (VR) technologies. This inaugural event was organized by Booz Allen Hamilton and sponsored by many local tech companies. The open call encouraged anyone interested in art, graphics, 3-D modeling, film, education, sound design, or game design, no matter their level of knowledge (or lack thereof), to participate. The inexpensive entry fee contributed to student involvement, and proceeds went directly towards food, the venue, material expenses, and prizes.
"It was held in the Venture II Building on Centennial Campus," says Dunne. "The hackathon was basically a 48-hour game jam, where participants formed groups and worked together to create a video game from scratch." Dunne is a designer and enjoys illustration and 3-D modeling. She has a basic understanding of coding but does not consider herself a coder.
Dunne showed up on Friday with an open mind, eager to get involved. "I formed a group with six other people, and none of us knew each other before the event. We had three coders, two learners (people who had no skills but wanted to learn), a sound guy, and me, the modeler and artist."
"There were a lot of people, and some showed up with a team already formed, but this was not required," she adds. The event's theme was "Tools of the Trade," and there were other prompts provided as guidance for developing games. Teams could use these prompts, but they weren't mandatory.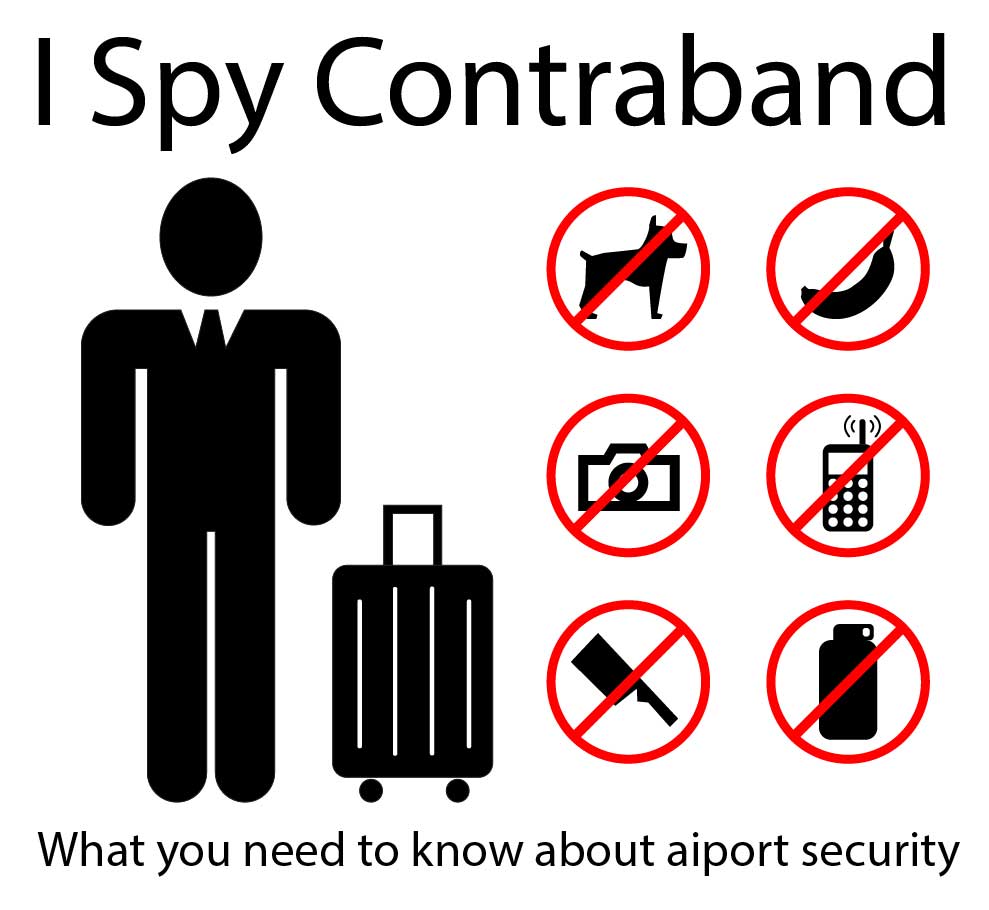 Dunne's group spent a good amount of time on the first night (Friday the 20th) brainstorming game ideas based on the prompt. Their team's collaborative voting system allowed them to share a multitude of ideas that eventually led to airport security and an observation-based simulator training application that they called "I Spy Contraband."
"Our game was really a proof of concept," Dunne emphasizes. "It was not in any way an accurate simulation, however, with time and money, it could be made accurate." The game consists of a simple setup in which a player stands behind a conveyor belt with an X-ray machine on one end. Similar to the experience in an airport, buckets of items are on a conveyer belt and come towards the player, who must remove any contraband or illegal items before they go through the X-ray machine. "As the player picks up objects out of the bucket, the belt doesn't stop, and there is no interaction—you need to act quickly. If there are bad items or contraband, the red light on the X-ray machine turns on. The red light doesn't stop the game."
"In our game, there was no actual X-ray machine, and the items going through the conveyer belt were unidentifiable. We wanted our simulation to be fun, helpful for observation training, and potentially used for actual work training for TSA (Transportation Security Administration) security guards."
Dunne was responsible for creating the 3-D models using Autodesk's Maya. In all, she developed over 30 illustrations that were incorporated into the game, including the conveyor belt, the buckets, and the items found in the buckets. These were provided to one of the coders, who added them into Unity, a game engine program.
There were a total of 10 teams competing, and on Sunday, each team had the opportunity to present their game. Judges were able to test out the games.
"There were a lot of cool games," Dunne adds. "There was a hoverboard simulator that used a plank of wood and a tennis ball. Another game was a dog training simulator."
Dunne's team was selected as the winning entry for the top category of Market Challenge and received $600 in Best Buy gift cards. What started as an interesting opportunity turned into a great learning experience and success for Dunne, who will likely continue to participate in future events and activities.