Always a Designer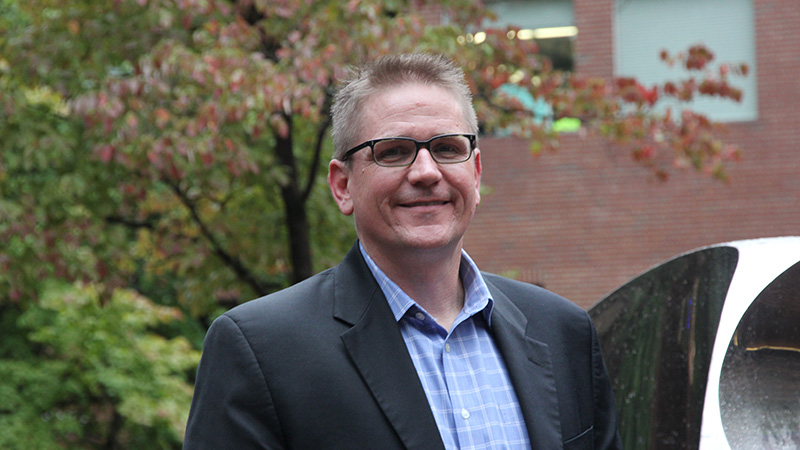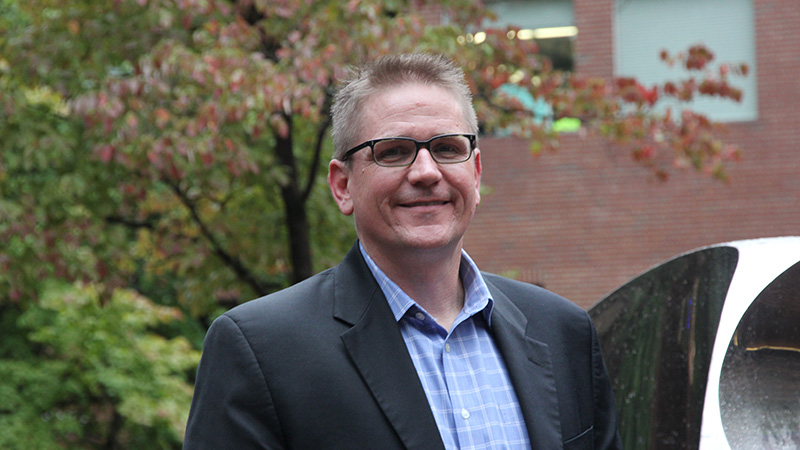 Few people can attest that they knew the career path they would take before they entered elementary school. Brian Leonard knew at an early age that he would be a designer and a maker. He never wavered from this path, and he calls it, "a blessing."
"I knew at the age of 5 that I was coming to NC State. I don't know how I knew, but I always had a vision in my mind of what this would look like," says Leonard, who received his undergraduate degree in '89 and a master's degree in '91, both in industrial design.
Leonard attributes his love for making to his mother, who was "a creative, but it was more about craft and the making of things. For me, industrial design is a way of not only making one, but making millions." And that's something that he does now on a daily basis. Leonard is the VP of the Experience Design Group at Lenovo, a global position that oversees all Lenovo products. This includes personal computing and smart devices including ThinkPad, Yoga and Legion gaming products to name a few. Beyond notebooks, tablets, and desktops, it also includes AR/VR technologies, smart devices for the home and office.
In high school, Leonard tapped into his creative side and designed home plans for people and made money. While he found architecture interesting, he says, "I was more interested in the objects in the space, rather than the space itself." He realized that the opportunities in industrial design were far greater. What fascinated him most was designing everything, from furniture to kitchen appliances, even down to a single spoon.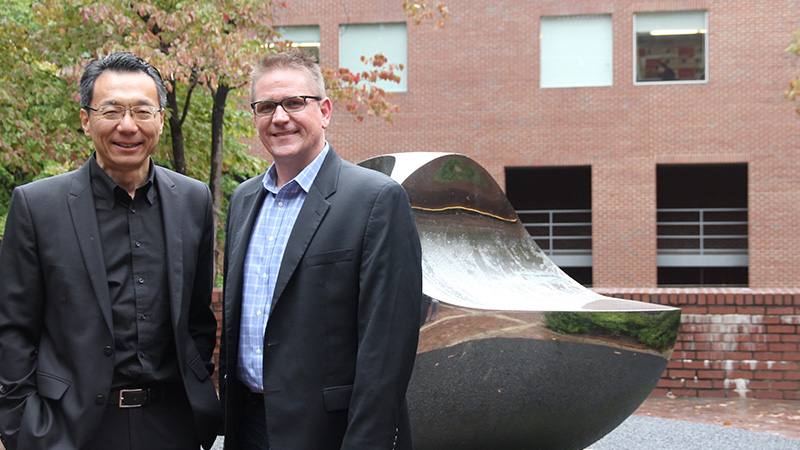 "I remember the day I came home and said, 'I'm not going to be an architect, but I want to be an industrial designer,'" Leonard shares. His father, who was a cost analyst for IBM, told him, "you guys are the ones who add cost to the product and make everything more expensive." They have this friendly debate to this day.
Design at Lenovo is an important element of its brand. And something Leonard emphasizes that he continually pushes in order to change the perspective of what design is. He doesn't want design to be just the team that makes things look good, but rooted more deeply in the who, what, why and how. "How does it relate to the customer? How does it improve their lives? How does it leap forward over the competition? To me, it is about the fusion of form and purpose. So, we talk more about the purpose of the product and the total experience" he says. Additionally, it's about being "instigators of collaboration." When starting a new product, a new brand, a new design language, or a focus on how to improve the customer experience, Leonard explains that the design team "will pull in a multidisciplinary team to collaborate." The collaboration allows them to partner with others that have expertise in different areas to come together to build a vision that can help inform the design process. This collaborative input can include all types of information about the end-user, market segmentation, and brand direction, as well as what is happening in the world.
As a design leader and innovator of one of the most iconic technology brands, Leonard understands the importance of his role as teacher and mentor.
"Leading a design organization is about two things," he states. "It's about developing, educating, and inspiring the designers to go do bigger things; and it's about promoting all the works of greatness they bring to the products and customer experience."
Having spent six years at the then School of Design, Leonard says, "I knew I was in the right place because of the faculty. I felt in the design school we had fantastic relationships with the faculty. [I had] guidance of what to do with my life; was I on track and keeping me on track. They were life counselors as much as they were design counselors."
Recently, Leonard spoke to design students during an Industrial Design Student Hour presentation and offered some advice: "Build on relationships. The relationships that you have with people you meet in school last a lifetime." He emphasizes that connections like these could land students jobs. In addition, he shares the value of the skillsets learned at the College of Design: "the ability to think, see, and create are the foundation for your future."