A Designer's Journey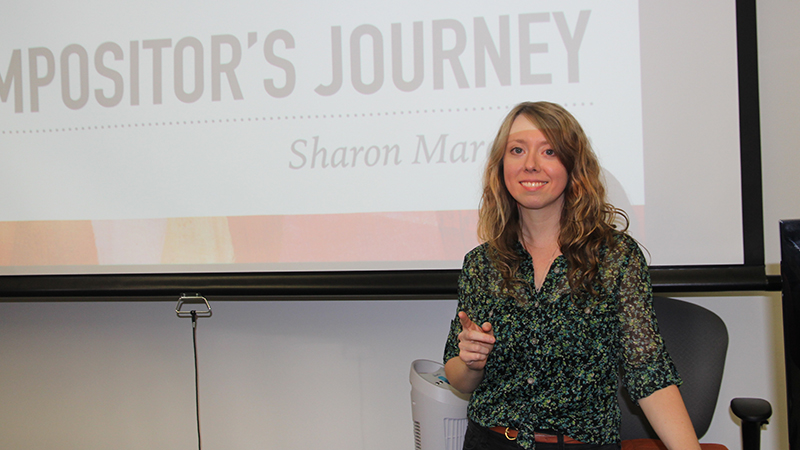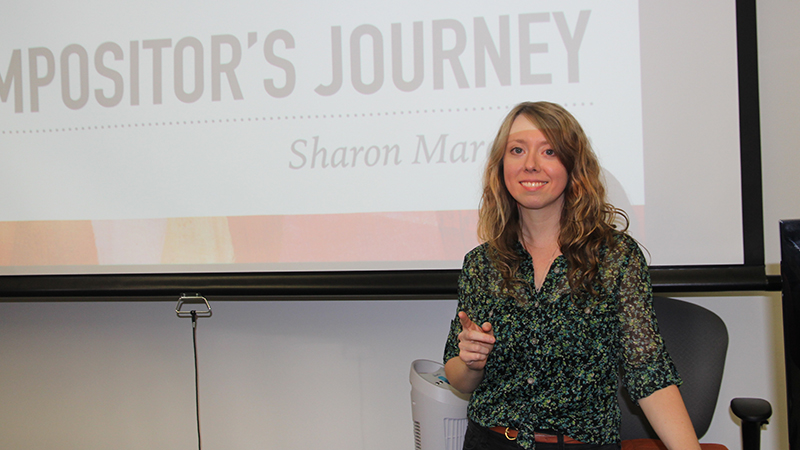 Sharon Marcussen is a freelance visual effects artist for film, episodic, and commercial work. In 2003, she received her bachelor's degree in Art + Design with a minor in Film Studies and later returned for her graduate degree with a focus on Animation and New Media, which she received in 2007.
While pursuing her undergraduate degree, she was fortunate that during a studio review, a local firm was invited to visit and critique student work, which led to a summer internship. The internship evolved into a full-time position after her graduation.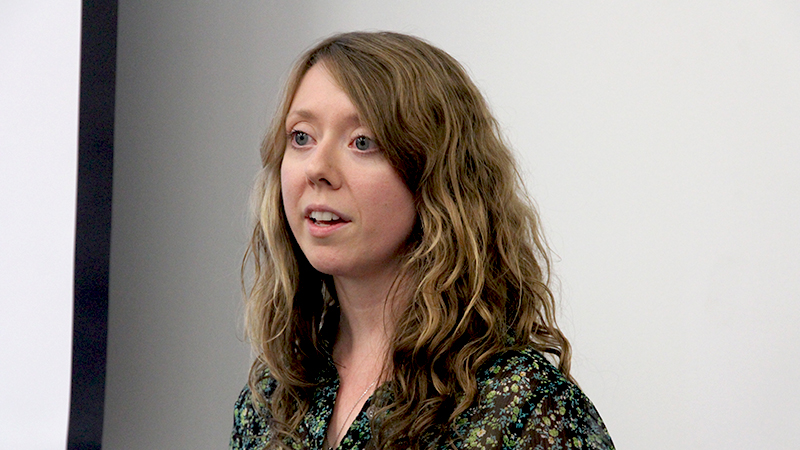 When the firm decided to change focus, Marcussen was faced with a dilemma. "It made me question where I was going next. To a new company for another job? And then I learned about the graduate program [in Art + Design]. I realized it was a good opportunity, and I thought it would be interesting to work on some of my own projects again," she states. "You realize that when you have a job, you have clients and it is creative, but it is creative in a different way."
Today, Marcussen is back, visiting with design students enrolled in associate professor of Art + Design Emil Polyak's Digital and Modeling studio to share her journey. "It's been about 10 years since I finished the graduate program, and it's a good time for me to look back and see what I've been up to for the past 10 years, and I am hoping to show the journey I took. It was not the one I set out to take, but it is kind of how things occurred, and one thing led to another."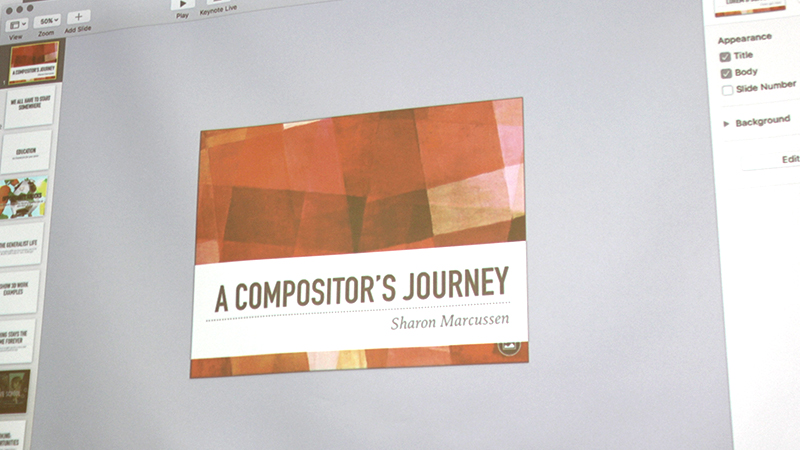 Her presentation, "A Compositor's Journey," is a discussion of her personal journey. Marcussen shares the importance of networking, collaboration, and "being picky" with one's decisions on the projects and people with whom they work. The journey of design is such a learning process and evolution that can take a person in many directions.
Marcussen's resume and accomplishments are impressive. Her work has taken her from Raleigh to Los Angeles, London, Montreal, New York City, and most recently, Vancouver. She has worked at filmmaking and visual effects (VFX) companies including the Mill, Sony Pictures Imageworks, Double Negative, Framestore, Moving Picture Company, Alkemy X, and Method Studios. Her film credits include Alice and Wonderland (2010), John Carter (2012), The Dark Knight Rises (2012), and most recently, Blade Runner 2049 (2017). She has also worked on two seasons of The Leftovers for HBO and one season of Outcast for Showtime, along with a number of commercials for clients such as Geico, Nike, Coca-Cola, and Dick's Sporting Goods.

If you are interested in learning more about the graduate program of Art + Design, consider attending the Open House on October 27th. Click HERE to learn more.