New Graduate Certificate in Public Interest Design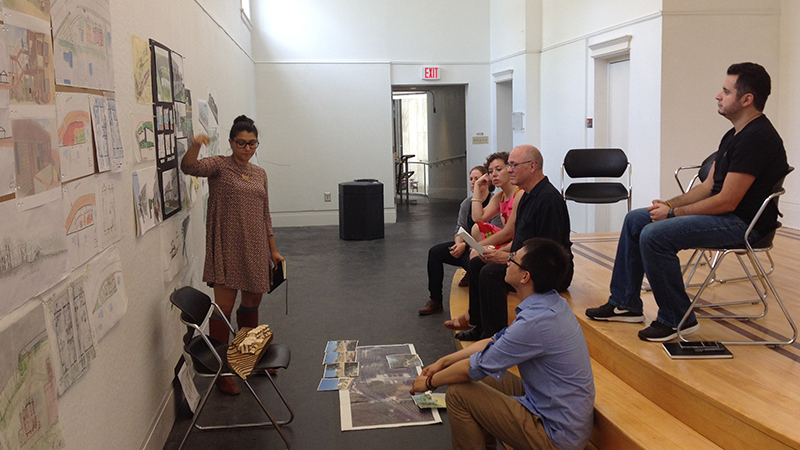 Public Interest Design (PID) is an area of study that links design education and professional practice with the knowledge and skills to address global issues. With this in mind, the College is excited to announce a new graduate certificate program in Public Interest Design.
The certificate is open to students, individuals, and professionals who are interested in expanding their knowledge and application of public interest design. The curricular content, which is research, classroom and field based, exposes participants to utilize design to address a range of critical challenges that effect communities around the globe.
The program's objectives are to educate participants to:
Analyze precedents of how Public Interest Design is and can be a meaningful part of professional practice;
Describe one model of professional practice in public interest design;
Identify public need for design that can address community challenges;
Determine a design project's social, economic, environmental impact on a community;
Document stakeholders and assets that can address project challenges;
Test a step-by-step process of working with a community as a design partner;
Apply a collaborative process with multiple stakeholders.
This certificate is led by Associate Professor of Architecture, Bryan Bell, whose knowledge and leadership in this field has been internationally recognized. Design Intelligence has called him one of the visionaries of Public Interest Design. Metropolis Magazine called him the Noam Chomsky of architecture. He is the author and editor of four books in the subject. He is also Founder & Executive Director of Design Corps, an incubator that creates positive change in traditionally underserved communities by using design, advocacy, and education to help these communities shape their environments and address the diverse challenges they face.
In addition to the certificate, the College is reaching out to community partners for project submissions that can potentially be incorporated into the certificate coursework, whereby participants can actively address the needs of the project. You are encouraged to submit a Request for Collaboration.
LEARN MORE ABOUT THE CERTIFICATE
APPLY TO THE CERTIFICATE PROGRAM