Exploration of Textile Design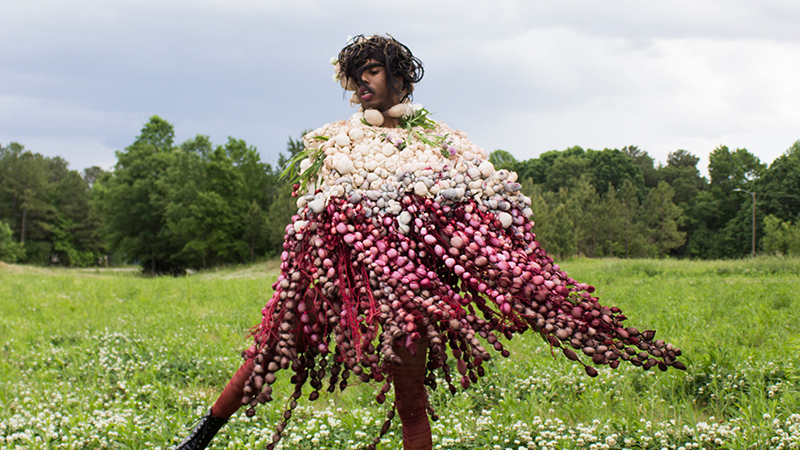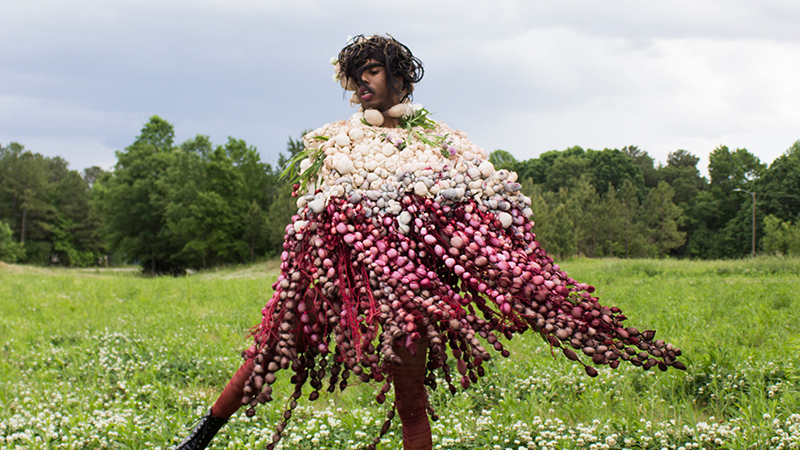 Jeanna Young [BA '15] is an aspiring textile designer pursuing a second degree in Art + Design with a focus on fibers and fashion. She has traveled to the Netherlands to further explore her interests in textile design, which was made possible through the NC State Office of Undergraduate Research (OUR). OUR administers a variety of research grants that provide students financial support to pursue research that furthers their education and understanding of a specific topic. Additionally, Young was the recipient of the Jay Purvis Scholarship, which has allowed her to continue her research and exposure to textile design throughout the fall. Young is currently interning with Bart Hess, a Dutch visual and textile artist who has been referred to as a "material manipulator" and whose work showcases his fascination with the human form. Hess designed the slime art that covered Lady Gaga in her "Born This Way" video, as well as a "slime dress" she wore in images on the Born This Way album cover.
Although Young is still in the Netherlands, we had the opportunity to reach out for a Q & A to find out more about her research and experience.
Q: What is your research topic, and how did you use the research grant for your summer experience?
A: Over the summer, I went to the Netherlands with the aim of exploring Dutch design, specifically the avant-garde manner in which their textile design influences their fashion and costume designers. I wanted to learn more about why the Netherlands was putting out such a concentrated number of designers that were challenging the way that the human body interacts with clothing.
Q: How did this grant impact your ability to pursue your research?
A: I would not have been able to conduct any research if I was not physically living in the Netherlands. This grant has offered me the ability to experience the design philosophy of the Netherlands firsthand and immerse myself in the design culture as much as possible. I have been able to go a graduation show at Design Academy Eindhoven, a school that pushes the idea of concept-driven design, which encourages exploration and questioning through the use of unusual materials.
Q: Tell me more about your interests in textiles, surface design, and fashion.
A: I first became interested in textiles when I took a basic weaving course in Spring 2015. I was interested in the way that these pieces of yarn, which were so delicate when separate, could come together to create this incredibly strong and beautiful structure. I enjoy taking things that exist separately in one manner, which may be seen as useless, and using various techniques that build them together.
Q: What have you accomplished during your summer internship with Bart Hess?
A: I learned to work with materials that I have never worked with before. I was asked to do some textile experimentations and I could only draw from the materials I found in the studio. This included liquid latex, wire, PVC pipe, yarn, and rope. I was forced to blend what I already knew with materials that I had never worked with and would never think to work with. At first it was a very daunting and scary task, but I think that it pushed me out of my comfort zone. The samples I have to show for it are very interesting.
Q: Your collection in A2W 2017, "Delusions of Identity," was a wonderful exploration of materials, texture, and form. Where did you get your inspiration for this collection?
A: I enjoy working intuitively with materials that I am drawn to. I am especially drawn to working with knit materials since they have so much stretch. With this stretch, there is a strong language that is created around the human body—a strong push-and-pull dynamic. I wanted to create clothes that transformed the wearer into something that maybe was not quite human, or that questioned what beauty is—especially what beauty is in the fashion world—since it seems like there is currently a very narrow window of acceptance around beauty in fashion. I think that when fashion is looked at as art, the window of acceptance can open more widely.
Q: What are your future plans?
I would like to continue to explore textile design and fashion design and examine how the two are interconnected, using textile design as a way to create structures on the human body and making them into garments or costumes. I would like to explore the potential of new textile designs applied to fashion and costume design.