NCSU Freedom by Design Community Project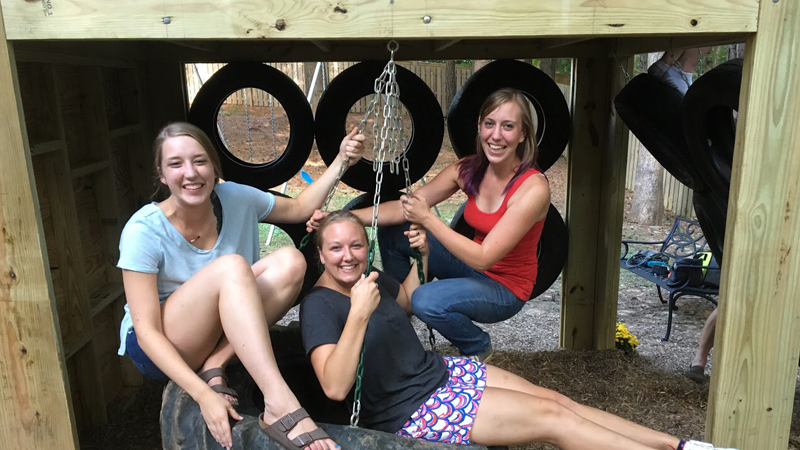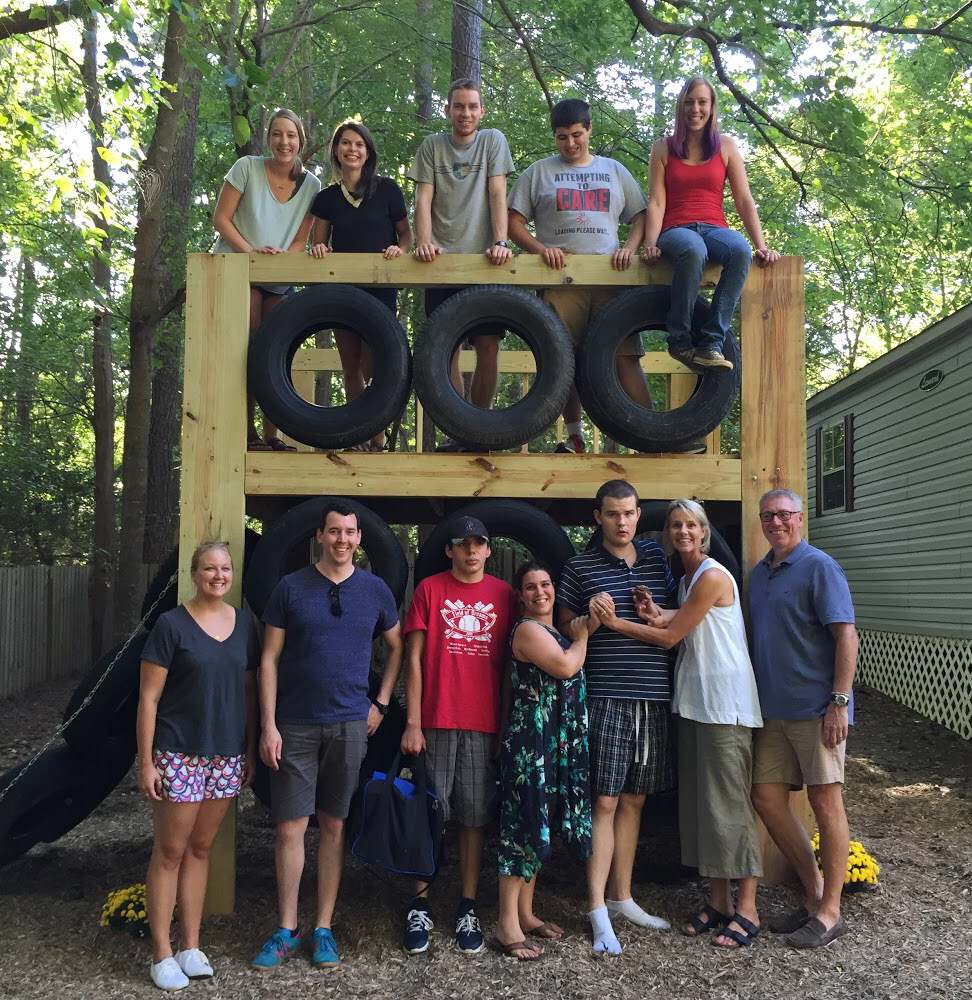 Several million Americans live with Autism Spectrum Disorder (ASD), a complex developmental disability that, in extreme cases, makes simple activities or the experience of emotions challenging or even impossible. Many individuals with ASD cannot live independently and may experience difficulties with communication. The U.S. Centers for Disease Control and Prevention estimate that roughly 1 in 68 American children are identified with ASD, a ten-fold increase over the last 40 years.
In North Carolina, individuals with ASD are supported financially through their first 20 years by the Individuals with Disabilities Education Act. Once they turn 21, however, they lose this assistance. Sam, Jake, and Robby are three young adults with severe autism who live in a group home and receive vital support from Living with Autism, Inc., a nonprofit founded by Hannah and Nick Ellis, to encourage them to become more self-sufficient, independent, and integrated members of their community. 
This summer, students from NC State's College of Design became involved through the American Institute of Architecture Students' Freedom by Design (FBD) community service program to make improvements to the young men's home environment. The FBD Program uses the talents of architecture students to radically impact the lives of people in their community through modest design and construction solutions. With the expertise of faculty design mentor and Associate Professor of Architecture Bryan Bell, a thought leader in the area of Public Interest Design, the students collaborated in researching, designing, and building an outdoor play structure in the backyard of the group home. This structure would provide the three residents the opportunity to improve motor function, and sensory and tactile experiences—something individuals with ASD struggle with—in a safe, comforting, and consistent space.
It was crucial that the students learn about ASD and its challenges, including communication, socialization, and rigid, inflexible patterns of behavior. One key discovery for the group was the trend among ASD individuals to express self-stimulatory behavior, also referred to as stereotypy, or "stimming." This refers to repetitive actions or sounds that have a calming or stimulating effect and can help these individuals manage anxiety, fear, anger, excitement, anticipation, and other strong emotions. "Stims" include a variety of actions and are triggers that help with overwhelming sensory input, including too much noise, light, heat, etc.
"Each of the boys has a specific stim [technique]," stated Gabby Seider (M.Arch candidate), NC State's FBD Director and LEED Green Associate. "It is a repetitive action that allows them to release anxious energy. We had all these action words that described stims that we [as a group] wanted to address in our design that encouraged ways to integrate calming actions."
Armed with this list: SWING, JUMP, CLIMB, THROW, and THINK; their collective research; pictures from the site, including a site map; data downloaded from the Geographic Information Services (GIS); a list of donated materials; and a positive outlook, the students gathered in early March to generate ideas. Tire walls, domes, tension ramps, hoops, and zip lines were all suggested as the students used their knowledge and creativity to dream up various design configurations.
During the design charrette, four groups of students brainstormed solutions and developed quick design sketches. "From the very beginning, we ideated as many ideas as possible. All of the students who participated in the design process came up with their own concepts before we came together as a group to see how we could merge our ideas to create the best project possible. It was great to see everyone working together to achieve a common goal," says Allison Menius (M.Arch candidate), past FBD Director. Menius's uncle, Carl Suffredini, was the volunteer contractor who worked alongside the students to build the structure.
These ideas were then presented to the key stakeholders representing Living with Autism for feedback. Their crucial input allowed the design to be optimally developed to reflect the needs of each of the residents.
They generated detailed drawings, including foundation drawings of the concrete supports, details of the built-up beams, and tire-to-wood connections using the 3-D modeling programs AutoCAD and SketchUp.
The team used guerilla marketing tactics to recruit participants for the build. Architecture student volunteers were able to receive Architecture Experience Program (AXP) hours, which are required for the architecture licensing exam.
Over the course of five Saturdays starting in early July, the volunteers gathered to construct the prefabricated portions and assemble the various components of the project. In the end, they designed a play structure that incorporated and responded to the various stim behaviors of all of the residents. The wall of tires encouraged Robby to practice his aim, the ramp led Jake up to his Medieval Fort, and the tractor allowed Sam to work off excess energy. While simple in design, the structure strove to accommodate the variety of personalities and needs of the intended users. All three residents have responded positively and have been using the structure often, based on feedback from the client.  
QUICK FACTS OF MATERIALS USED:
Area: 64.8 sf
Budget: $2,000
Concrete: 46 bags (3,680 lbs)
Lumber: 606 board feet
Tires Donated: 18
Chain: 35 ft
Carriage Bolts: 27 (3/8ths)
Hex Bolts: 14 (5/16ths)
Lag Screws: 30 (5/16ths)
Fender Washers: 130
Cut Washers: 120
• This story originally appears in the from FALL 2016 Designlife magazine (page 46-47).