2017 AIAS Honor Awards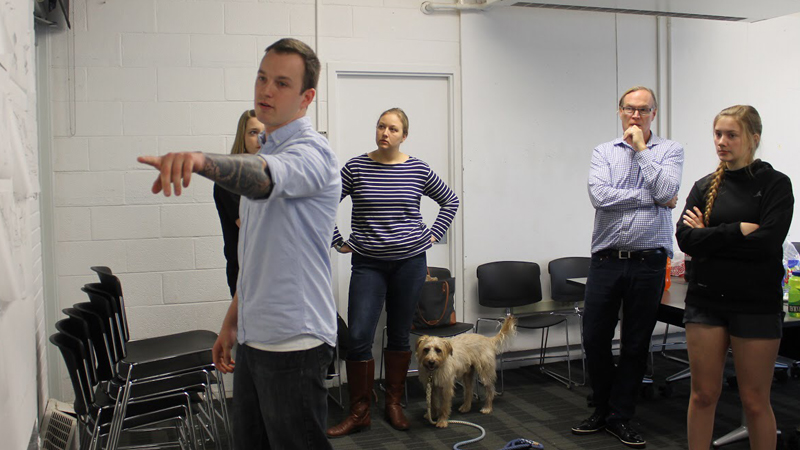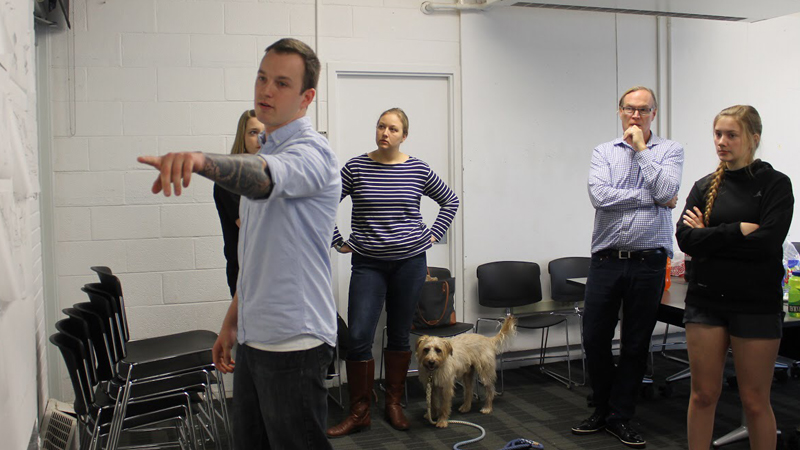 This week The American Institute of Architecture Students (AIAS) announced the winners of the 2017 AIAS Honor Awards. These awards recognize individuals and groups who exemplify work in areas such as leadership, collaboration, scholarship, and service.
"This year, there was an astounding amount of robust and diverse submissions, showcasing the best of leadership, design and service among our chapters and members. Our selection process accounted for those that went above and beyond to empower voices, ideas, and actions for the future," states the 2016-2017 AIAS National Vice President Rachel Law.
The intention of the AIAS Honor Awards is to recognize outstanding achievements by students, educators, and practitioners who have displayed an outstanding commitment to the education and development of architecture students.
The NC State College of Design, FBD AIAS Chapter was selected as the Outstanding Freedom By Design Program. This is the highest award bestowed upon an AIAS Chapter's FBD program for radically impacting the lives of people with accessible and equitable design solutions.
Nominations are judged on the following criteria:
Program demonstrates the mission of the AIAS and embodies the spirit of Freedom by Design
Scale and frequency of project completion
Consistent creativity in project design and execution
Community engagement
Impact on campus
Impact on community
Fundraising
Collaboration
Design advocacy
Last year the group worked with a local organization, Living with Autism, Inc., a nonprofit group home that provides vital support to individuals with severe autism. The students designed and built a play structure that incorporated and responded to the various needs and behaviors of the residence of the group home.
This year, the chapter was the recipient of a National Council of Architectural Registration Boards (NCARB) grant that allowed them to expand their community engagement service project working with Life Experiences. This nonprofit provides work experiences for adults with varying disabilities while delivering services and products to the community. The organization wishes to improve the outdoor experience for their employees and the students have been diligently designing and building solutions to accommodate their client's needs.
The 2016-17 NC State Design AIAS Freedom by Design Board:
Gabby Seider, Director
Kelsey Morrison, Fundraising Manager
Sam Lackey, Public Relations Manager
Allison Menius, Senior Project Manager
Giulio Giannini, Junior Project Manager
Faculty advisor for the group is Associate Professor of Architecture Bryan Bell who is a thought leader in Public Interest Design. Additional support includes Andrew Osterlund AIA, CDT, LEED AP as Design Mentor and Kurt Seider as volunteer engineer.
Additional Awards:
Chapter Honor Award –University of Nevada – Las Vegas
Honorable Mention – Ryerson University
Chapter President Honor Award –Caroline Barrick, AIAS, Syracuse University
Honorable Mention –Dominic Armendariz, AIAS, University of Nevada – Las Vegas
Educator Honor Award –Michael Kothke, AIA, University of Arizona
5th Year Design Excellence Honor Award – Maria Hurtado, AIAS, Pennsylvania State University
4th Year Design Excellence Honor Award – Earl (Randy) Crandon, AIAS, University of Massachusetts-Amherst
Honorable Mention: Holly-Lynn Tedder, AIAS, University of Memphis
3rd Year Design Excellence Honor Award – Rafael Armendariz, AIAS, University of Nevada – Las Vegas
Graduate Student Research Honor Award – Chris Daemmrich, AIAS, Tulane University
Emerging Professional Honor Award – Alex Alaimo, AIA
Freedom by Design Program Honor Award – North Carolina State University
Freedom by Design Project Honor Award – University of Minnesota, Karner Blue Project
Outstanding AIA Component Honor Award – Heather Koury, Hon. AIA and AIA Memphis