Appearing at 2017 SIGGRAPH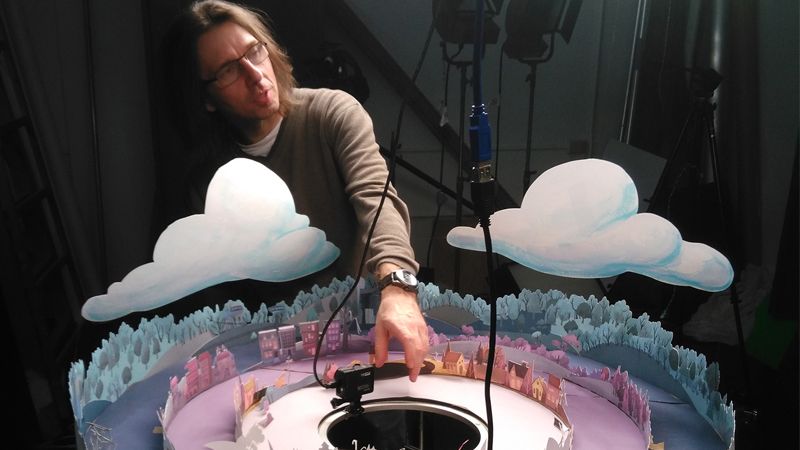 For the second time, College of Design studio work has been accepted to appear at SIGGRAPH, which is the most well-known and respected conference in the world of animation and interactive media. Paper Town VR was a project developed in ADN 460 (Spring 2017) and will be included in the Digital Art Community WebVR Online Exhibition — Immersive Expression.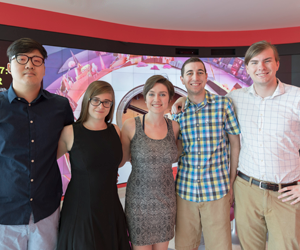 Students: Simon Park [BAD '17], Connor Shipway[BAD '17], Hilary Smith [BID '17], Julia Ann Lineberry [BAD '17], Nattanun Sumpunkulpak (A+D rising senior), Monica Nguyen [BAD '17], and Lucas Gargano [BAD '17].
Faculty members: Assistant Professor of Art + Design Emil Polyak and Associate Professor of Art + Design Patrick Fitzgerald.
Project: Paper Town VR  is an interactive art installation that immerses the user into a miniature 360-degree physical environment that can be experienced remotely through web VR. Inspired by Walt Disney's 1937 multi-plane camera and the concept of motion parallax. Motion parallax is a depth cue that results from our motion. As we move, objects that are closer to us move farther across our field of view than do objects that are in the distance. Using these inspirations students devised a handcrafted environment to add special realism.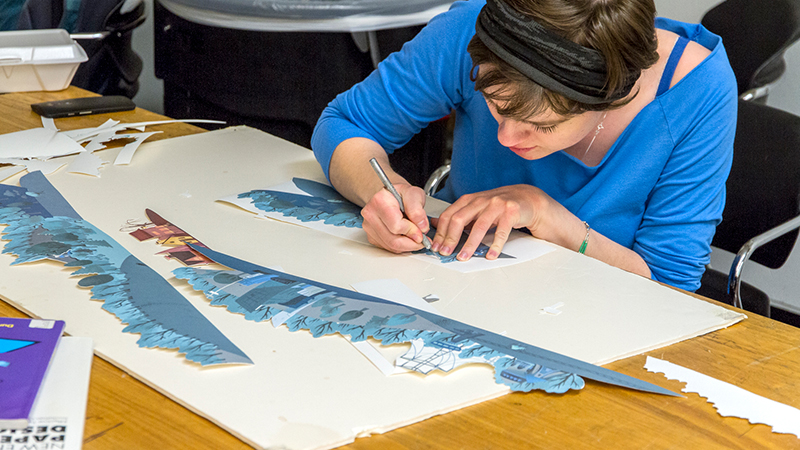 The actual environment is stationary, however, the vantage point moves through space thanks to the circular mechanism that rotates in coordination with the viewing angle of the VR headset, worn by the user. The VR headset sends data directly to an Arduino microcontroller, something the group developed as an effective system for synchronized observation of the physical set. While the user interacts, the live feed is being processed inside the Unity 3D game engine. The user is then able to use their natural perception of space to intuitively understand the layout of the environment.
Next steps for Paper Town VR includes integration of more complex animations, storytelling methods and a remote solution using web-VR
Paper Town VR also received third place with the NCSU Libraries Code+Art Visualization Contest this past May.