Design Faculty Members Receive Promotion or Tenure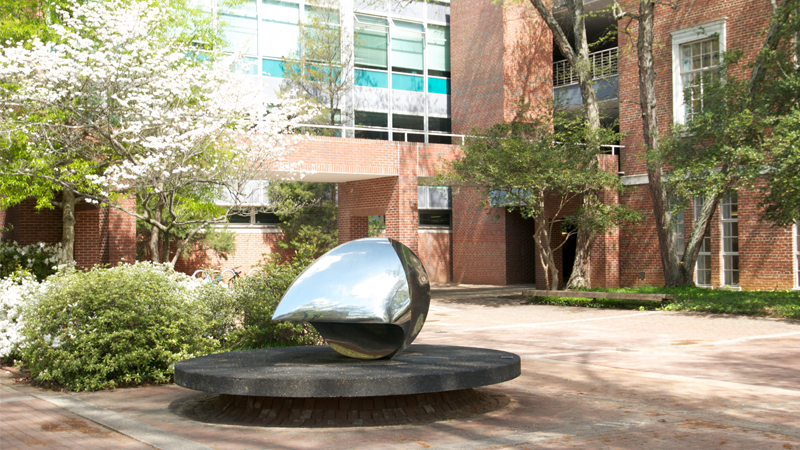 Last week, Dean Mark Hoversten announced that seven faculty members in the College of Design have advanced their careers through tenure and/or promotion. Tenure and promotion are especially important milestones in an academic career, because they represent the endorsement of colleagues.
Helen Armstrong, Graphic + Industrial Design, Associate Professor with Tenure
Dana Gulling, Architecture, Associate Professor with Tenure
David Hill, Architecture, Promotion to Professor
Sharon Joines, Graphic + Industrial Design, Promotion to Professor
Sara Queen, Architecture, Promotion to Associate Professor with Tenure
Kathleen Rieder, Art + Design, Promotion to Associate Professor with Tenure
Marc Russo, Art + Design, Promotion to Associate Professor with Tenure
"Tenure represents commitment between professor and institution," commented Helen Armstrong shortly after the announcement. "Faculty commit their expertise to the university community. The university expresses its dedication to a faculty member's success. I'm thrilled to be part of the College of Design's newly tenured faculty cohort."
From David Hill, AIA
"The School of Architecture is fortunate to have Professor Gulling and Professor Queen. Their teaching, research, and service has elevated our program and inspired our students and faculty. They are thoughtful and passionate educators who have worked hard to achieve tenure and promotion to Associate Professor."
From Tsai Lu Liu
"I am very proud of the promotion to full professor of Sharon Joines and the tenure of Helen Armstrong. Both of them have been extraordinarily productive and successful in teaching, research, scholarship, and service since they joined NC State.

"I am extremely excited that Sharon Joines became the first woman full professor of industrial design of NC State University after the program began more than six decades ago with all male faculty and students. Today, almost 40 percents of industrial design students are female."
Congratulations to our outstanding faculty on this momentous achievement. Additional congratulations to Assistant Professor Emil Polyak on his reappointment in the Department of Art and Design. Well done indeed!