AIA Triangle Announce 2017 Scholarship Winners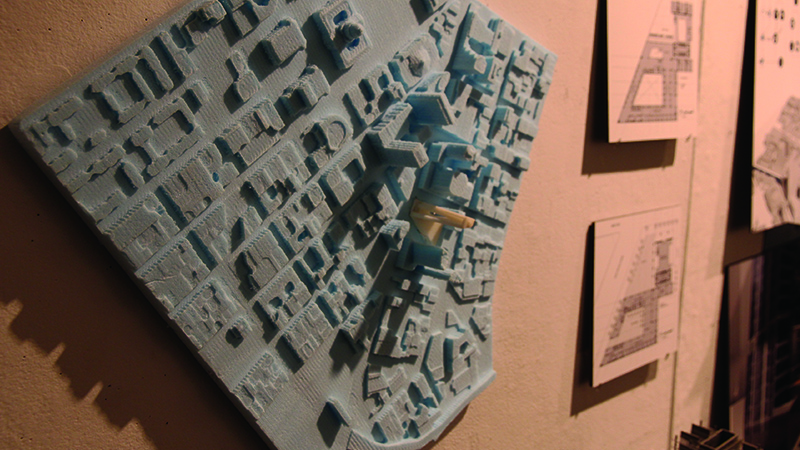 Each year, AIA Triangle initiates a design competition that encourages students to utilize studio projects as an opportunity to explore innovative design solutions. Since 2009, AIA Triangle has awarded over $53,000 in scholarships to architecture students at NC State College of Design. AIA Triangle recognizes the importance of their contributions, which plays an influential role in the future of the profession of architecture.
The scholarship is made possible through the AIA Scholarship / Fellowship Fund which holds the annual golf tournament to raise funds. Mark Reyer, AIA [BED '91 + M.Arch '94] has been instrumental in the Golf Tournament Task Force whose volunteer members are responsible for the planning and organizing of this annual event.
Recently, the 2017 AIA Triangle Scholarship was awarded to architecture students who were chosen by their studio professors to be included as nominees and whose work was reviewed by a group of architecture professionals who are also board members of AIA Triangle. The judges were:
Rhonda Angerio, AIA – Smith Sinnett Architecture, PA
Jen Sisak, AIA – RATIO Architects
Jason Lettie, AIA – Cline Design
Chris Hinton, AIA – Lord Aeck Sargent
Taylor Hobbs, AIA – Hobbs Architecture, PA
Phillip Jefferson, Assoc. AIA – PhillipJefferson Design LLC
Bailey Allred, Assoc. AIA – Smith Sinnett Architecture
Shannon Rushing, AIA – Clark Nexsen
After careful deliberation, the judges selected the winning submissions from the Undergraduate and Graduate program and presented the awards to:
Samuel Burner & Kelsey Morrison (Masters of Architecture)
Bergen Holloway (Sophomore, Bachelor of Environmental Design in Architecture)
Congratulations to all of the 2017 AIA Triangle Scholarship Nominees!
Bachelor of Environmental Design in Architecture
Sondra Rogal
Haochen Jiang
Jessica Weiner
Logan Winstead
Nailah Watts-Harper
Nick Rossitch
Morgan Harrison
Daniela Abella Guerra
Kathryn Waters
Bachelor of Architecture
Torey Kiss
Zachary Souders
Jocelyn Barahona
Wenlu Goo
Master of Architecture
Lotte Van Miegroet
Afsoon Kangarlouhaghighi
Jessica Klink
Marzieh Noorani
Eli Swinson
Madison Bose
Marc Ryan
Gabby Seider
Smith Marks
Cameron Westbrook