DesignWeek | Kinston, NC : A Resilient community
This is a blog written by Karli Stephenson, NC State University College of Design, Master of Landscape Architecture Candidate 2017, and an overview of her week exploring the community of Kinston, NC with the interdisciplinary team she was a part of during DesignWeek 2017.
---
A couple weeks before the Spring 2017 semester began, I was asked to put together the DesignWeek: Living with Floods briefing document. The brief told a story of three Eastern NC communities that had already suffered from floods, buyouts, and economic downturn after the wrath of Hurricane Floyd in 1999. These problems never completely disappeared, but many assumed that a storm the strength of Floyd wouldn't happen again in their lifetime.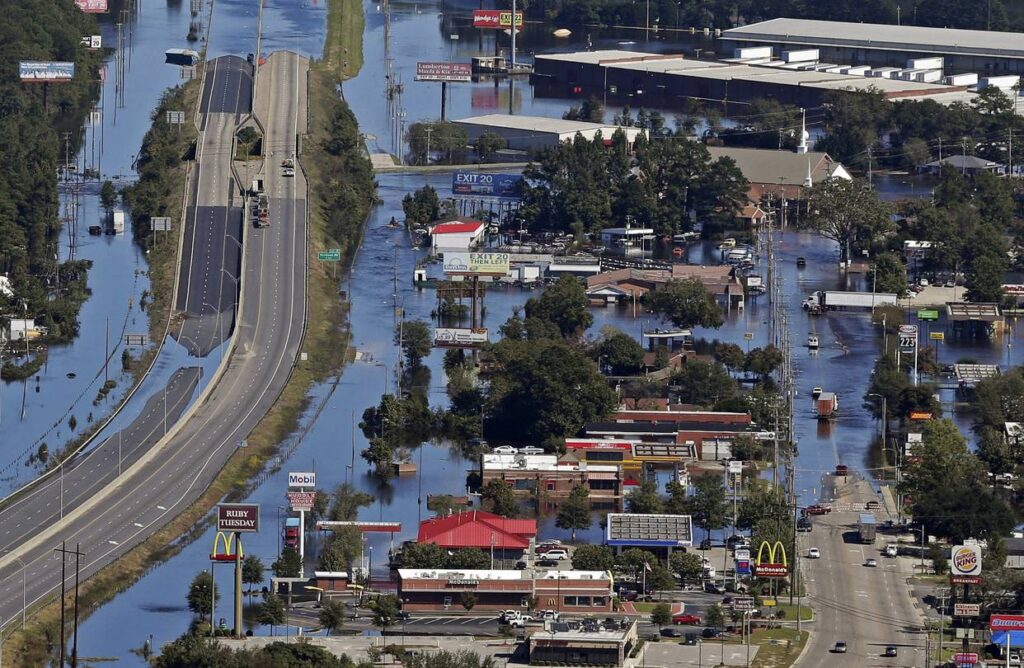 However, less than 20 years later, Hurricane Matthew made its way up the eastern coast of the United States, dumping over 18 inches of rain on NC. Once again, these communities were thrown into disarray and were forced to view major flooding as a cyclical and unstoppable force. Rather than hoping floods of this magnitude wouldn't sweep over their cities and towns again for a long time, they realized they must welcome mother nature to their doors and learn to survive with her unpredictability.
As I scoured the internet for more information for the briefing document, I found photos and reports that showcased the extent of the flooding. Entire communities were underwater, and homes and businesses were destroyed. I was overcome by the complex and challenging task that lay before us. I didn't understand how a group of students could possibly make a difference for these communities in such a short 10 days. But I wanted to try.
On January 11, 2017, I was assigned to work with Kinston, NC. My interdisciplinary team consisted of Abby Moore and Sarah Johnson (UNC City and Regional Planning), Giti Kazerooni (NC State Architecture), and two fellow NC State Landscape Architecture students, Virginia Fall and Guo Wentao. We learned that the Neuse River, which runs through Kinston, is considered at flood stage when it reaches 14 feet. After Hurricane Floyd, the Neuse River crested at a record 27.71 feet, flooding major highways, homes, and businesses across the area. However, the greatest devastation occurred in southeast Kinston. Over 800 homes in the flood zone were bought out by FEMA, leaving hundreds of acres of empty parcels that became an overgrown and unsafe "backyard" for some of Kinston's poorest neighborhoods.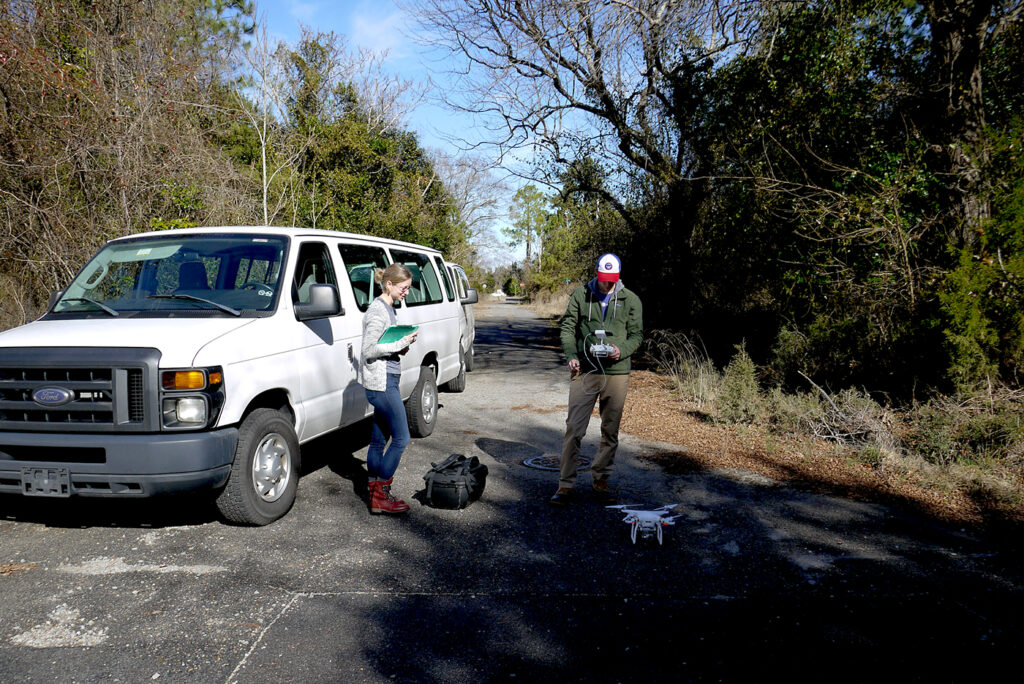 The FEMA buyout program, with its faults, was determined a success after the Neuse River crested at a new record of 28.3 inches following Hurricane Matthew. Kinston experienced unprecedented flooding, but not nearly as many homes were destroyed. The buyout program was doing its job. The problem was what to do with the empty properties that were physically and socially creating gaps and disconnecting neighborhoods. The possibilities were endless, and many students, professionals, and community members had come up with great ideas for parks, greenways, and other solutions to help mitigate flooding and beautify the city. Our team learned that one of the major obstacles for the city was how to implement some of these solutions at a scale of this magnitude.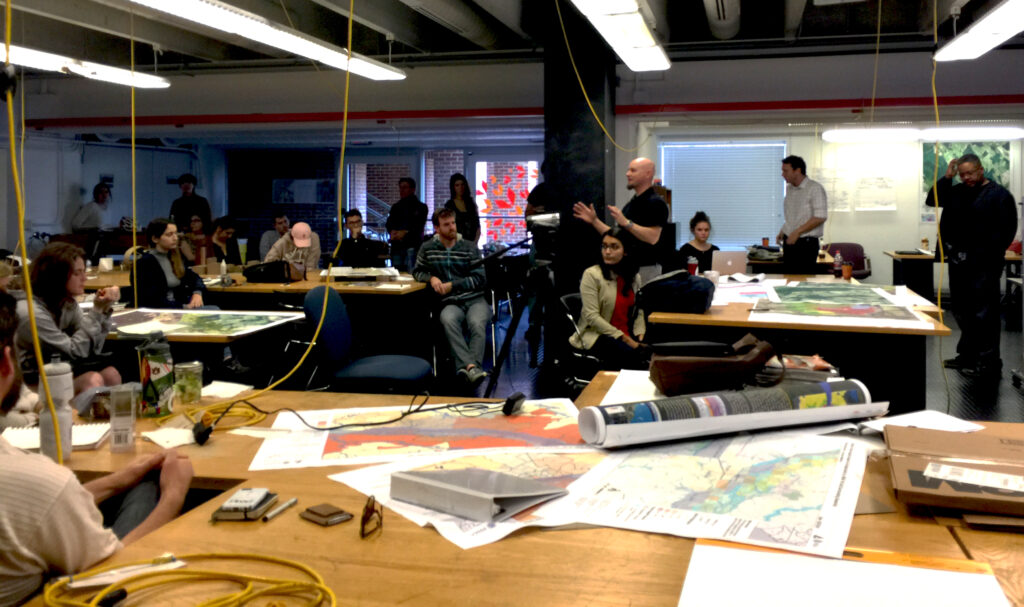 Our team met with community leaders who were integral parts of the relief effort. We heard from a business owner and his employees, who banded together to save their restaurant from flood waters and, only 16 days after those waters receded, had it up and running again. We heard about churches whose congregations worked tirelessly to prepare sandbags and get neighbors to safety. We heard a story of a resilient community. The more we explored and researched Kinston, the more we understood the layers of complexity our solution needed to offer. It was an environmental issue and an economic issue. But, we also saw a social equity issue, and this became the foundation for our proposal to revive, restore, and reveal some of Kinston's most neglected neighborhoods. We came up with a small-scale plan that identified grassroots initiatives, community champions, after-school programs, and community gardens that were already starting to make a difference in southeast Kinston. In the end, we came up with a proposal that included and empowered the people of Kinston while respecting the sacrifices made and the obstacles faced.
During this process, I realized that our design disciplines must not work in isolation, especially not on projects that require solutions that draw from complex social, environmental, and economic systems. I left the week feeling absolutely inspired by Kinston and my teammates. I also left the week with a better understanding of how I, as a landscape architect, fit into the process. It's not about making fluffy shrub circles on a plan. It's about collecting and synthesizing pieces of data, ideas, technology, and history and telling a complete story through design. The careful communication of these stories, more than ever, will be vital to the success of our discipline, projects, and communities.
Thank you to NC State's Landscape Architecture Department for providing the opportunity for us to tell these stories and showcase what we can accomplish together.