An Expert Generalist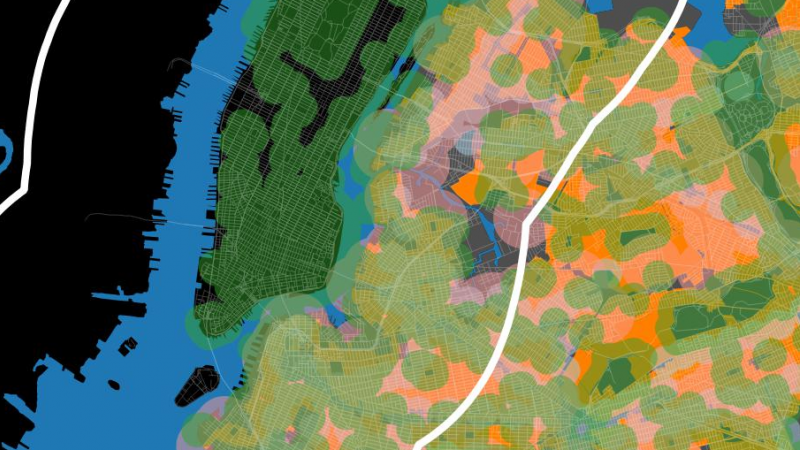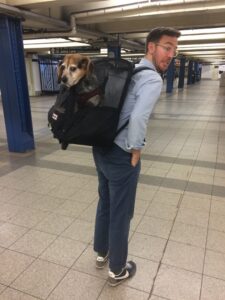 Scott Reinhard [MGD '16] describes himself as a multi-disciplinary graphic designer and expert generalist. He is all this and more. He is thoughtful, curious, and empathetic—and understands the unique and deliberate approach of taking data or complex information and presenting it in a way that works for people. Reinhard is a talented graphic designer with more than a decade of experience working with corporate clients, distinguished museums, curators, internationally recognized artists, and governmental and nonprofit organizations.
Reinhard's grandfather was an architect, and his early assumption was that he too would become one. Late in high school he was introduced to graphic design, and it strongly appealed to him. He attended Savannah College of Art and Design and earned a Bachelor of Fine Arts in Graphic Design. Soon after graduation, he landed a position in a traditional design agency, which eventually led to a design position at the Museum of Contemporary Art Chicago. It was here that Reinhard had the opportunity to engage in a variety of aspects of design and management, including book and publication design, department workflow and project management, environmental design, and interactive design. "My favorite part of the field [graphic design] is that you work with so many different types of people, and each time, you learn about them, their jobs, and then you help them," he says.
After working in the profession for more than 10 years, Reinhard decided to return to academia to further explore his interests in graphic design and to pursue a master's degree from the College of Design. "My intention in attending graduate school was to shift my focus from purely day-to-day artifact production towards a practice focusing on emerging technologies, experiences, data, education, and people," Reinhard states.
When asked how or why he chose the College of Design, he responds, "I had a great deal of respect for the faculty at the College. It was a good change of scenery for me. NC State has a great reputation, and they have a unique focus compared to other grad programs that are based on formation, and I had already been there." He continues, "The master's program was interesting to me in that having worked in a museum, you constantly address the visitors and develop things that make sense to them. You need to understand space and content—user focused and user experience—these were topics covered at NC State, and it was so expansive for my career and for me as a designer."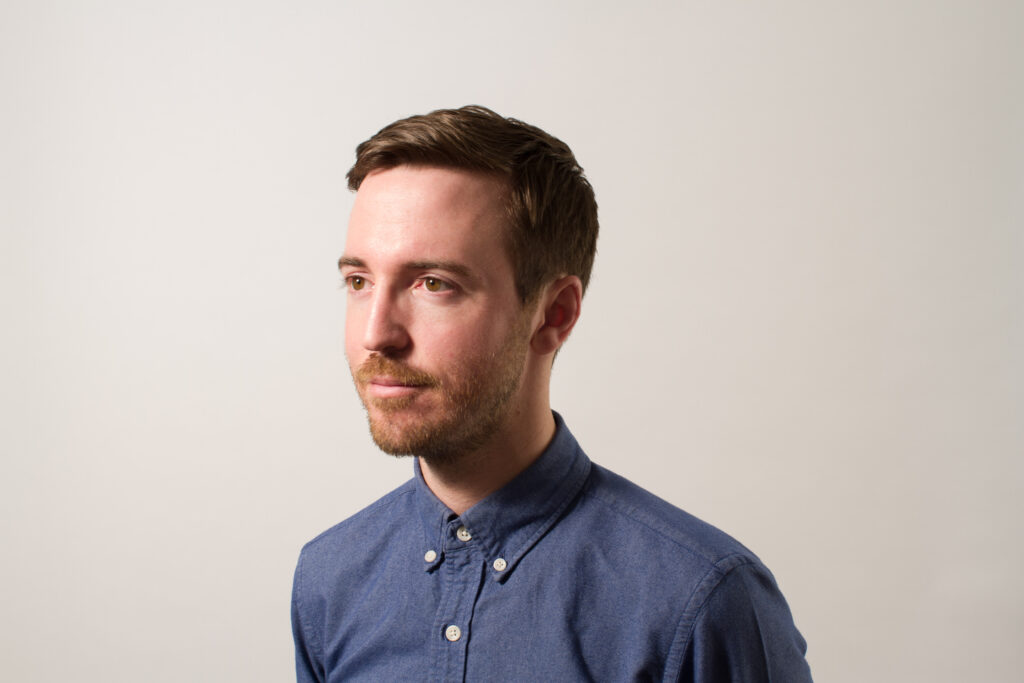 While working towards his master's at the College, Reinhard was a Graduate Teaching Assistant (TA) with a focus on multiple typography, branding, service, and interactive design studios. He has a passion for teaching and an admiration for the design curriculum and the students within the College. "[A takeaway from the College] is that it's a hidden gem, and more people should know about NC State. The undergraduate students that I worked with as a TA impressed me to no end. I want to help them in their careers however I can, because they are a pool of incredible talent."
His thesis was related to the field as a whole and focused on human-centered design and the methodologies to design for people. He credits his chair, Professor of Graphic Design Denise Gonzales Crisp, and committee members Associate Professors of Graphic Design Helen Armstrong and Scott Townsend, for great influence and guidance throughout his research. His experience at the College, he states, "has expanded the potential and trajectory of my career and practice immensely. I have more confidence in the future of the field, and I'm excited to continue the work that I began in the College of Design."
Gonzales Crisp, who is also the director of the graduate program for graphic design, emphasizes that Reinhard entered the program with a sophisticated conceptual, visual, and craft skill of design. "He sought to undergird and augment these strengths through one focus of the MGD program: user-centered design research in digital environments. Building on current human-computer interaction (HCI) research, Scott created a reference and tool for interaction designers that proposes a way of categorizing screen-based visual 'vocabulary,' and in the process innovatively expanded that visual vocabulary. Importantly, this work establishes a basis for ongoing design research."
Today, there is much discussion on the direction in which graphic design is heading, and Reinhard has a strong theory: "I think graphic design is heading in a split direction, where one half is branding—not just making logos, but supporting the idea and the visual branding of an institution—and the other half is more focused on interaction and human-centered design." He believes that a designer needs to be multi-disciplinary and well-versed in areas such as product experience, interaction experience, branding, and print design, and that there is much overlap in both directions.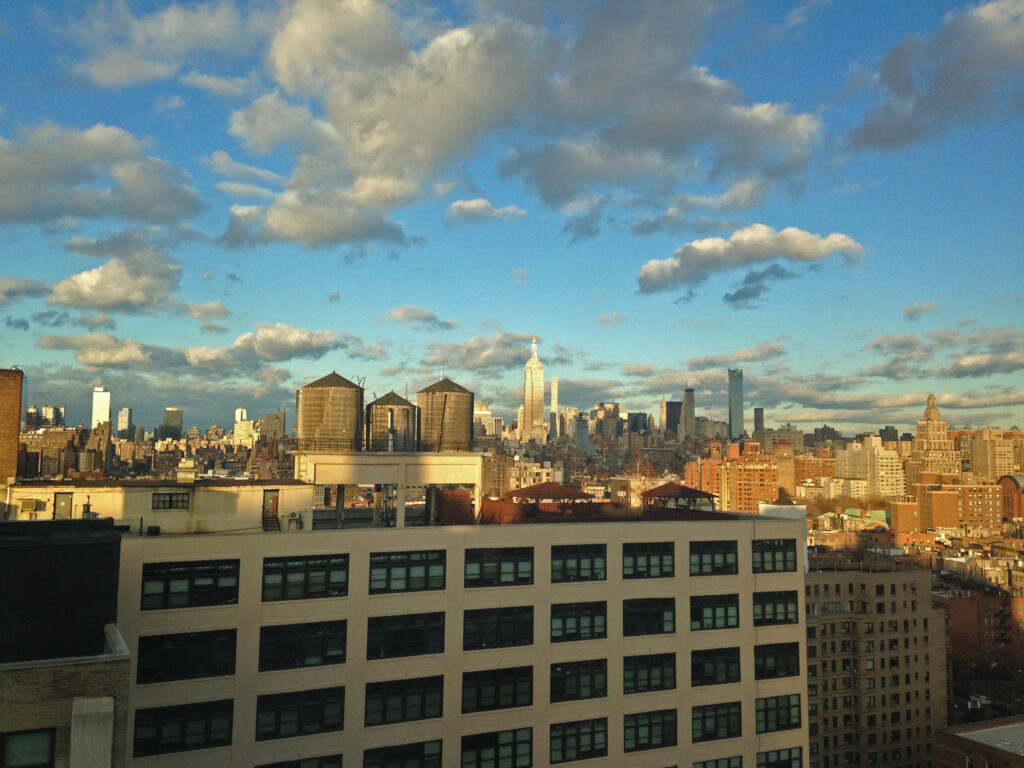 Recently, Reinhard moved to New York City, and through networking and a defined path of experience and focus, he landed a position with 2×4, a global design consultant group with satellite studios in Beijing and Madrid. The focus of this agency is brand strategy for cultural and commercial clients to develop innovative, experiential, participatory, and visually dynamic ways to engage key audiences across the globe.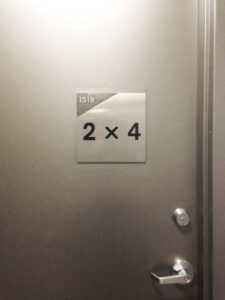 At 2×4, Reinhard works on interactive design, in which he and his colleagues look at user experiences and interaction, touching upon much of what he has done in the past. "We explore the technological and visual intervention of spaces—fewer website and mobile apps, but more technology and spaces," he states. He uses a variety of design tools, including the Adobe Creative Suite with InDesign to map out experiences and prototyping, and Keynote for mapping interactions. He collaborates with his colleagues to build coded working prototypes with Java and HTML and for more complex projects uses Adobe After Effects or Adobe Premiere for animation.
"Coming out of grad school, you have to focus on what you really want—what is your expertise, what do you want to do, and checking all the boxes. I'm a bit of a generalist, which wasn't always a positive thing, and then I realized the place I end up working at will appreciate this—experience and focus in many different areas." 2×4 is the perfect fit for Reinhard and all his talents.