Sustainability in Our Urban Habitats: The Habitat III Conference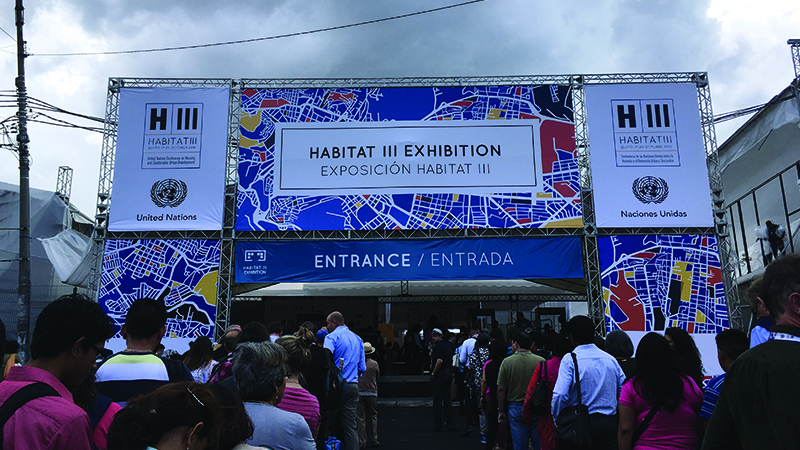 Rodney Swink, FASLA, PLA [MLA '77] was one of about 50,000 people to attend the Habitat III Conference in Quito, Ecuador, this October. The historic conference, which falls every 20 years and was first held in 1976, is convened by the United Nations to consider sustainable human settlements and the impacts of urbanization throughout the world. This year's conference comes at a time when urban population has shifted to become the majority of global population, at 54.5 percent. According to the Habitat III website, while cities occupy only two percent of the land on earth, they account for 70 percent of gross domestic product, greenhouse gas emissions, and global waste, and more than 60 percent of global energy consumption. The focus of Habitat III was the adoption of a document proposing actions for how to continue sustainable urban growth: the New Urban Agenda (NUA).
The NUA is a 15-year strategy to implement access to basic services like clean drinking water and nutritious food for all citizens, supporting equity for all citizens, addressing poverty, tackling pollution through greener transit and reducing greenhouse gas emissions, improved urban planning to reduce the impact of disasters, aiding migrants and refugees, and promoting safe and accessible green spaces.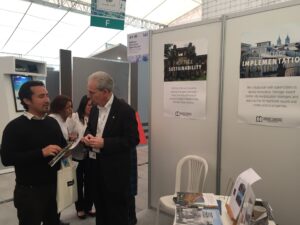 "The NUA is an equalizer," says Swink. "Two hundred nations agree that these are the things that we need to be sensitive to; they acknowledge these items as important." He believes that from here, it's all about implementation of the strategy. Swink is a professor of the practice of landscape architecture at NC State and the senior associate for planning and development at PlaceEconomics, a firm concerned with protecting heritage and culture while promoting sustainable development. He represented their international firm, Heritage Strategies International, at the conference and says they are largely concerned with determining how to measure positive change. "What's the appropriate metric we should be using to show we're actually making progress?" is the question they'll be asking.
Swink describes "heritage assets" as structures or sites that express cultural heritage and need to be preserved. Heritage Strategies International was hired by the United Arab Emirates and Abu Dhabi "to help them develop incentives and strategies to protect their post-oil modern architecture," Swink explains. What began as a nomadic, sand-based economy in 1971 rapidly began accumulating wealth with the production of oil. Urban centers sprouted and quickly evolved. Swink describes the erection first of three- and four-story buildings, then 10-20 story buildings, and now skyscrapers. "It's not just in the height of the building but in the materials and in the designers that were used. In this transition from international style to Pan-Arabic-influenced, Islamic-influenced, they realized they protected their oases and their old forts because that's part of their heritage. They're now saying, 'There is a story here in a compressed 50-year period that's equally important to explaining who we are, but we don't know what to do with that because we just tear down the old stuff and build new stuff.' The challenge for us was how do we help them figure out not what's worth protecting but how to protect it." And Heritage Strategies International's goal is to do that while keeping in mind the tenets of the NUA and Abu Dhabi's sustainability development plan. "We're helping frame economic arguments for that," adds Swink.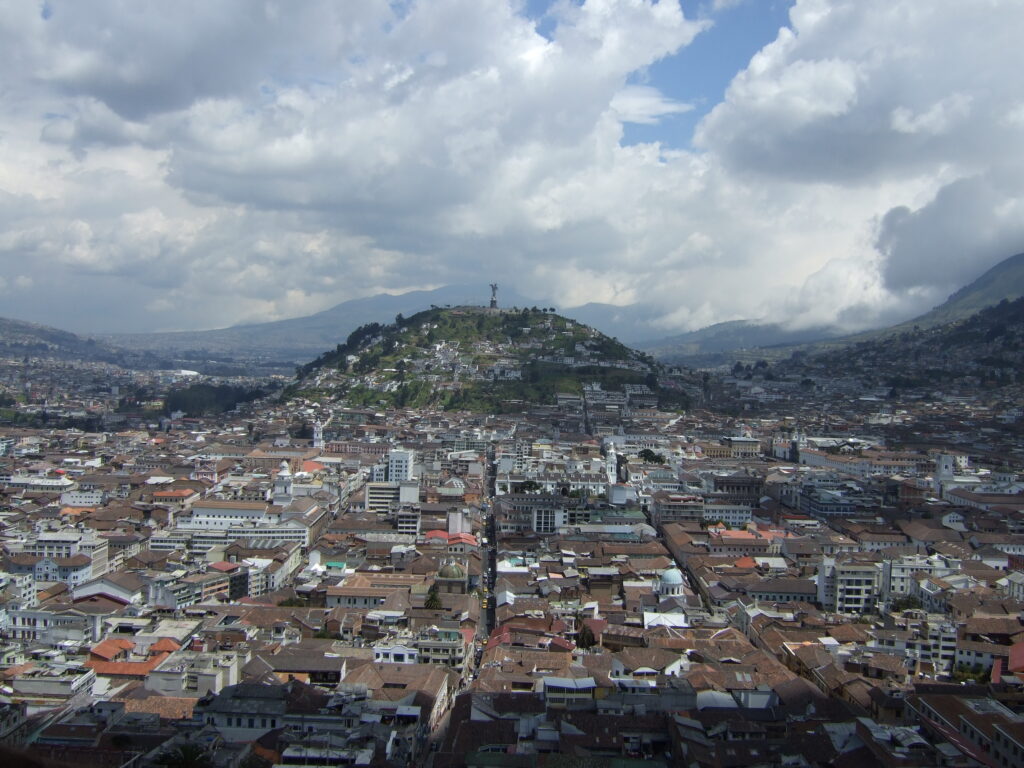 In some cases, the land is the most valuable piece to a city, and the built environment, which may have historical value to the community (for example, a piece of historic architecture), isn't accruing benefits to the property owner. When this happens, tax credits may be used to compensate the owner. Abu Dhabi doesn't tax its citizens, however, so other strategies must be put into play to protect architecture and other structures considered heritage assets.
The New Urban Agenda can be adapted to any country and any "timeline," where different cultures will value different things based on their state of development. Even in Raleigh, NC, says Swink, the NUA can affect how we develop our downtown and what buildings are deemed significant to our cultural heritage. "I introduced this to my students for awareness," he says. "There is momentum, globally, around how to get urban living right, designing sustainably, equitably, and with environmental consciousness. This is a good way to tap into this energy and the scholarly interest of my students."
---
Julie Steinbacher [MFA '16] is a transplant from Parkton, Maryland. She writes science fiction, and her story "Chimeras" was a Notable Story in this year's Best American Science Fiction and Fantasy. She lives and works in Raleigh, NC, as a freelance writer and editor. To read her fiction, visit http://julie-steinbacher.com.