Collaborative Studio Project to a Product on the Shelves of Lowe's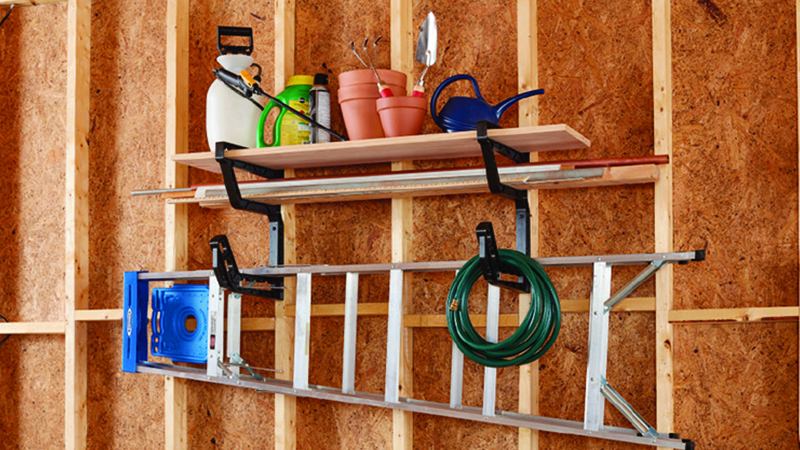 The robust curriculum of the College of Design integrates engagement and participation in multi-disciplinary projects through sponsored and collaborative studios. These opportunities provide a unique platform of experience that go beyond the classroom and prepare students to apply practical, complex, and public interest solutions to true design problems. These programs, in turn, offer students exposure to client interaction and real-world scenarios that most often distinguish them as viable hires when interviewing for careers upon graduation. All disciplines within the College take advantage of collaborating with community partners, nonprofits, and major corporations including 3M, Hanes, LG, and most recently, Lowe's Companies, Inc.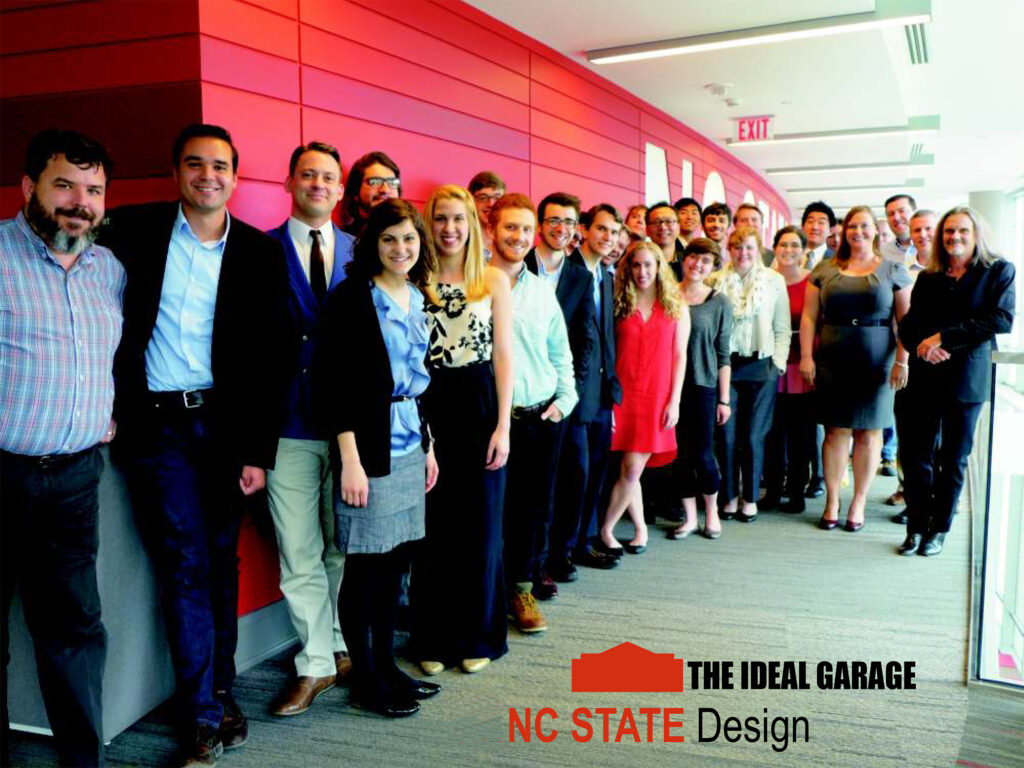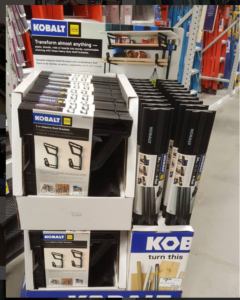 Some of these collaborative partnerships seek students to develop design solutions with an actual contextual problem posed by a client or sponsor. Sophomore industrial design students participating in ID300, a sponsored studio with Lowe's, had the opportunity to acquire the experience of working as industrial designers with a client, with a tangible need for innovative design solutions. In 2015, Associate Professor of Industrial Design Bryan Laffitte, along with Kip Pohlman, Design Manager for Kobalt Power Tools & Home Organization with Lowe's Product Design & Development division, came together to formulate a semester-long collaborative studio. Pohlman, an industrial designer who also is a guest lecturer at a Los Angeles design school, conceived the project, "An Ideal Garage," which was focused on developing products to build a better garage storage experience/solution for customers with a sophisticated garage palette. This was a first-time collaboration between the College and Lowe's.
Laura Ott [BID '16] was one of 21 students who participated in this studio and certainly got more out of it than she imagined. Her design solution was a hanging bracket that incorporates a do-it-yourself twist: Her "Shelf Builder," is an adaptable wall bracket system that is flexible in that users can customize the storage space by using various materials such as wood planks and dowels. Ott summarizes it simply: "the shelf bracket idea is unique, because you can easily tailor it so that it fits your exact storage needs. That may mean hanging items from PVC pipes, placing lumber in the hooked portion, or using boards for flat shelves. Everyone is storing different items, so it was important [that it] be adaptable to materials, the garage space, and the items being held."
The studio was divided into three phases: research and insight, conceptualization, and design and development. During phase one, students conducted interviews, market research, and insight development. The goal was to design from the end-consumer's point of view, and therefore it was imperative that students meet with individuals who use their garages and have opinions and experiences that could benefit the research. Students teamed up in groups of three and conducted on-site interviews with 18 different customers in their garages. The intent was to expose students to user empathy by experiencing the interviewee's ecosystem and provided an opportunity to discover common patterns, issues, and pain points that could be addressed in their design phase.
Pohlman, along with Eddy Gonzalez, also with Lowe's, taught the students how to conduct ethnographic in-home interviews that avoid asking leading questions. "We taught them how to think about the process. They all used the same questions and asked them in the same order. This keeps the documentation and research equal," states Pohlman. "If the customer didn't say it, you can't use it as data." Pohlman also emphasizes the importance of using the exact response and words of the interviewer.
Data collected was then combined and reviewed by the class. This synthesis process included the responses from the interviews, additional notes collected, and photos. All data was organized into comprehensive or like themes in order to develop experience maps and commonality of areas to focus on with hopes of designing products to improve the end-user garage experience.
The final phase incorporated designing for the problem utilizing the targeted consumer response from interviews and experience ideation and refinement. Students worked individually and were encouraged to incorporate the data in addition to the Lowe's core brand purpose of "help[ing] people love their homes." Part of the brand is the value proposition, target market, and brand proposition.
Ott had a plan based on the data that "every person we spoke with had mentioned wanting to 'get stuff off the floor' and remove clutter from their garage." She says, "I knew that shelving was a common issue. Pre-constructed shelving was very limiting, whereas self-built shelving made permanent solutions that usually consisted of boards mounted on the walls." This knowledge presented Ott with a direction for her ideation of designs.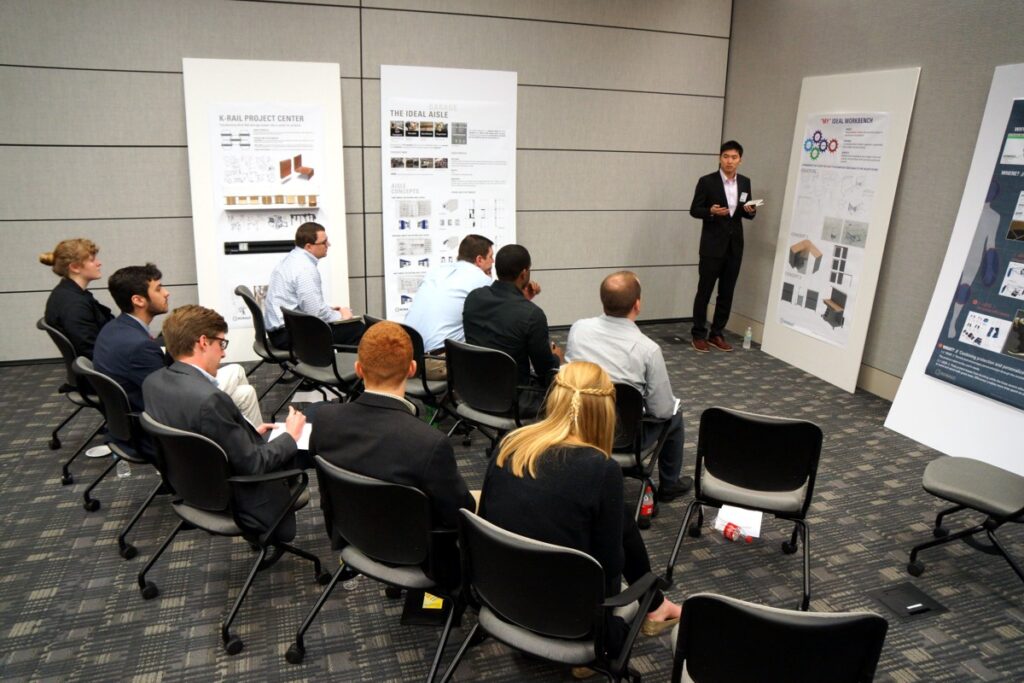 At the final critique, which included representatives from Lowe's who provided students with an evaluation, Ott's product was selected as a top contender. Pohlman took her invention and refined it to produce and manufacture the Kobalt Shelf Bracket, which was released for Black Friday. Ott is credited as the inspiration for what has become a patent-pending item that is sold on the shelves of Lowe's. "I'm still amazed that it's a real product—I honestly never thought it would be, especially so soon after designing it!" Ott exclaims.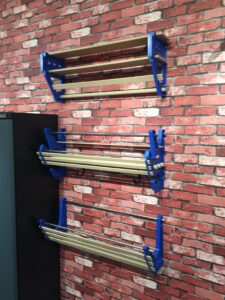 The College supports and encourages efforts that provide students opportunities that go beyond the classroom. Professor and Department Head of Graphic Design and Industrial Design Tsai Lu Liu sums it up nicely: "The collaboration with Lowe's has been tremendously successful in terms of student learning and product innovation. We really appreciate the opportunity."