Former Architecture Professor George Matsumoto Dies at 93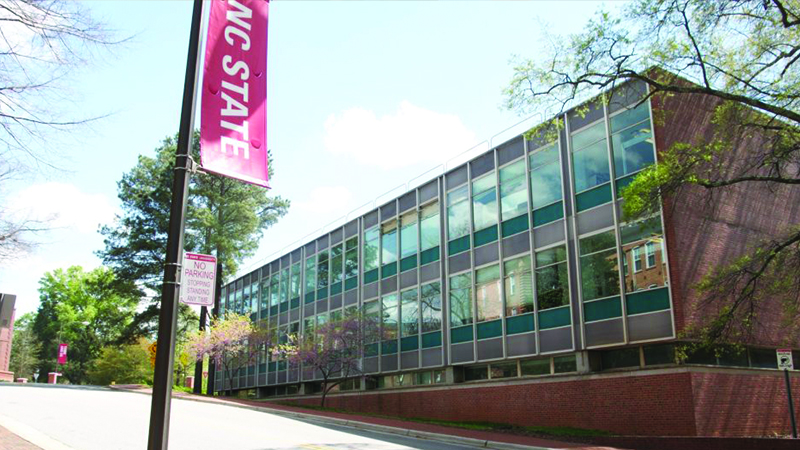 George Matsumoto, FAIA, one of the most iconic members of the College of Design's faculty, has passed away. He died on June 28, 2016 in his home in the California Bay Area at the age of 93.
Matsumoto taught architecture at the (then) School of Design from its inception in 1948 until 1961, after which he went into architecture practice full time. He came to North Carolina from San Francisco, and, along with Dean Henry Kamphoefner and the founding faculty of the School, led the state to the forefront of the modernist architecture movement. Many faculty members, including Matsumoto himself, were in practice while teaching, and the residences and commercial buildings they designed are still celebrated today.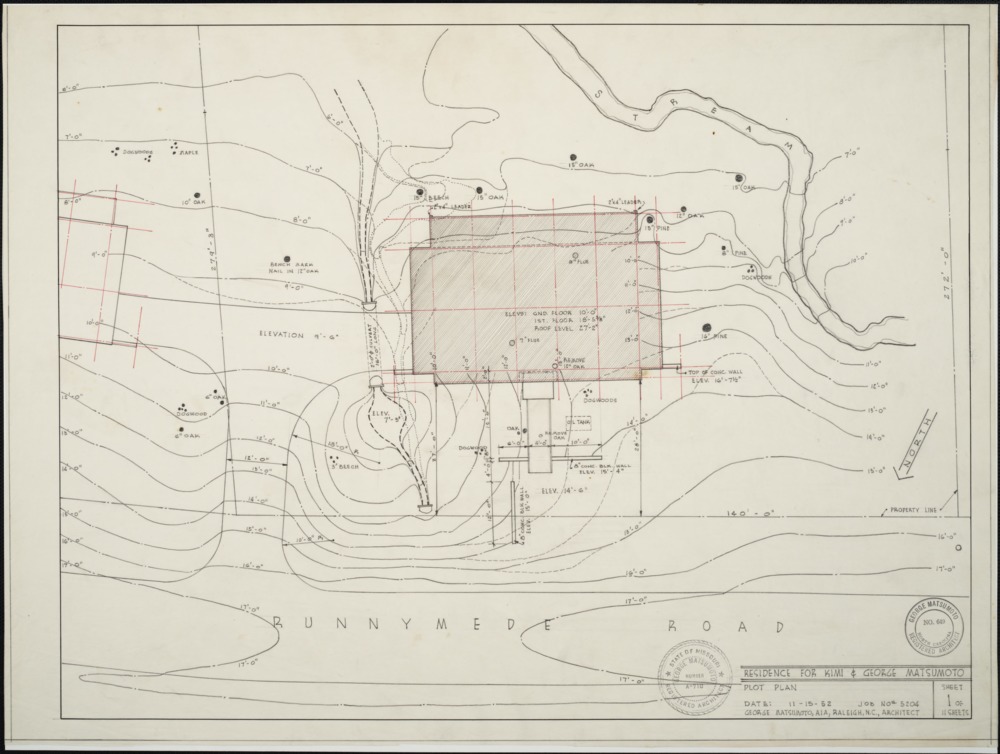 Matsumoto Residence plans
"Everything we did reflected on the School," said Matsumoto in an interview done by David Jackson in 1996. "Some of the practicing architects told us we should not be practicing. I maintained, though, that if I could not practice, I would not teach. That was my research."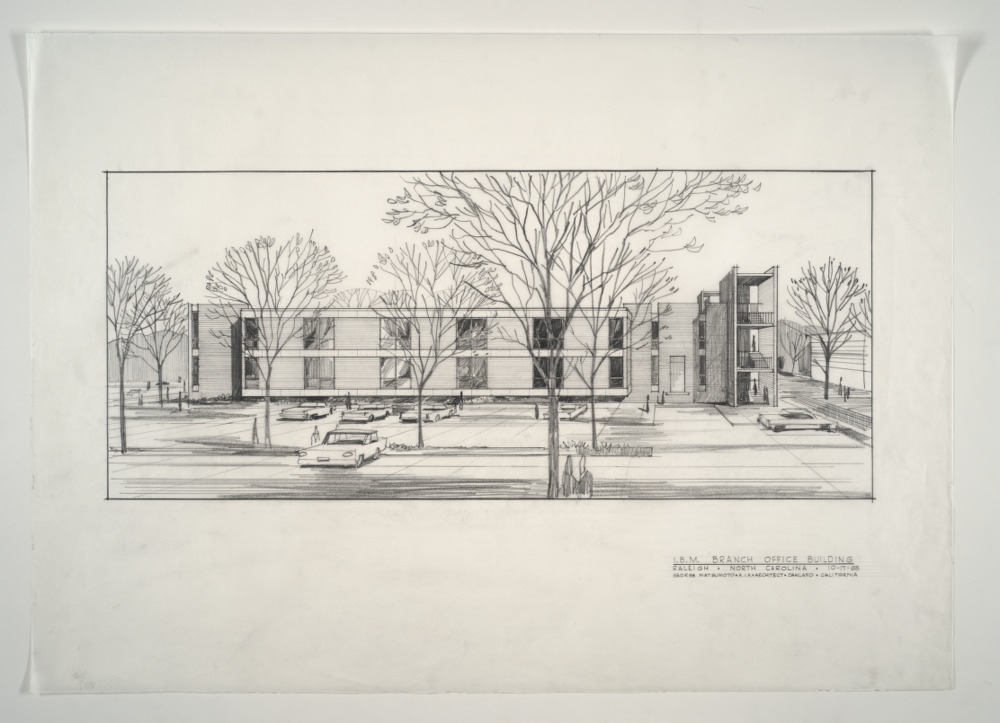 Sketch of IBM branch office in Raleigh
Matsumoto's legacy buildings include homes designed for faculty members, a Gregory Poole showroom for tractors, and the IBM building on Hillsborough Street, now Brooks Bell. Most notably, Matsumoto designed an addition to Brooks Hall – the "Matsumoto Wing" – which houses the studios, offices, and other design workspaces that have been integrated into the daily lives of the students, faculty, and staff here at the College.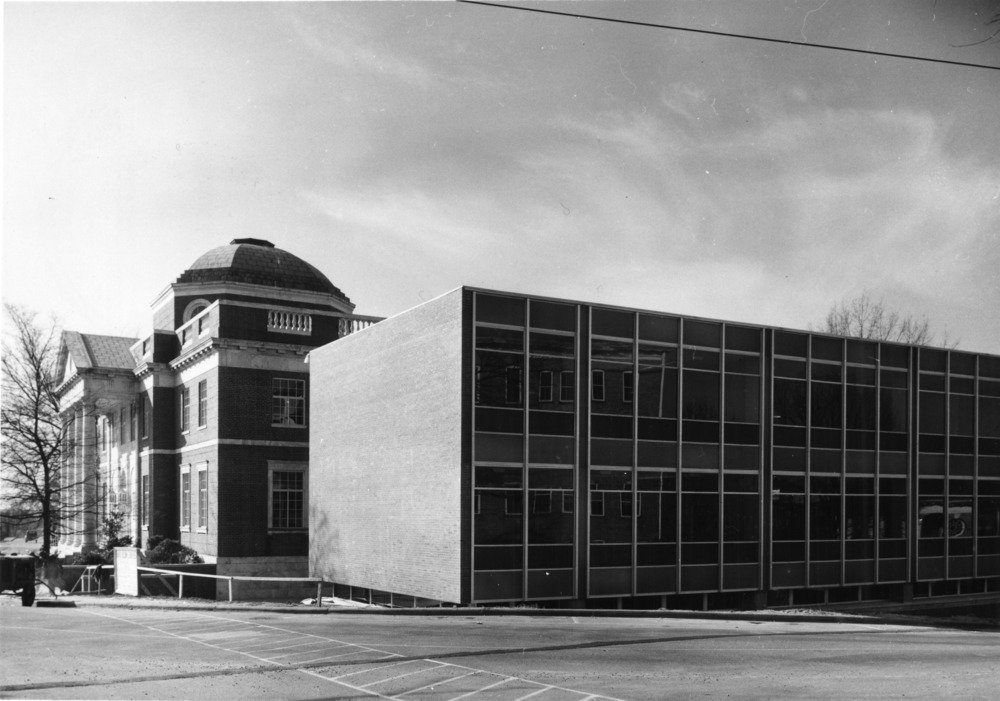 Brooks Hall with the "Matsumoto Wing" addition
"When you think about the building it's added onto, the Matsumoto Wing is a powerful statement for modernism," Interim Architecture Department Head David Hill, AIA, explained. "It's attached to a 1920s neoclassical building, and it's the first example of this type of curtain wall in North Carolina. It was meant to, in many ways, exhibit the ideals of modernism from a technological standpoint, where the building is free to have complete walls of windows instead of being constructed of heavy load-bearing walls. It made a statement about the School's progressive ideals."
The College of Design is saddened to hear the news of Matsumoto's passing and will always be grateful for the groundbreaking impact he had on the progress of the architecture movement in North Carolina.
All images within are provided courtesy of the NCSU Libraries Special Collections Research Center, which has put in great effort to create a digitized archive featuring hundreds of Matsumoto's important architectural works. Find out more about the archive here.