A Stroke of Balance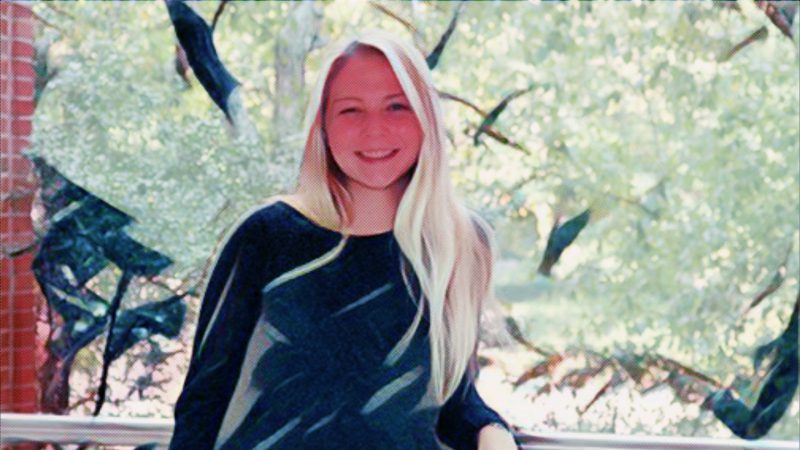 When Maggie Snoke (Industrial Design sophomore) talks about painting, it's evident that she's found her calling. "It feels like breathing. I do it automatically," she says. Snoke is preparing for her first solo show, and she owes her passion to a creative childhood.
Snokes' father, an industrial designer, encouraged her from a young age to pursue art and also engaged her in numerous building and design projects that fueled her interest in industrial design. "When I was little, I wanted a playhouse in my backyard, and he let me design the house. He helped me, and we built it together," Snoke says.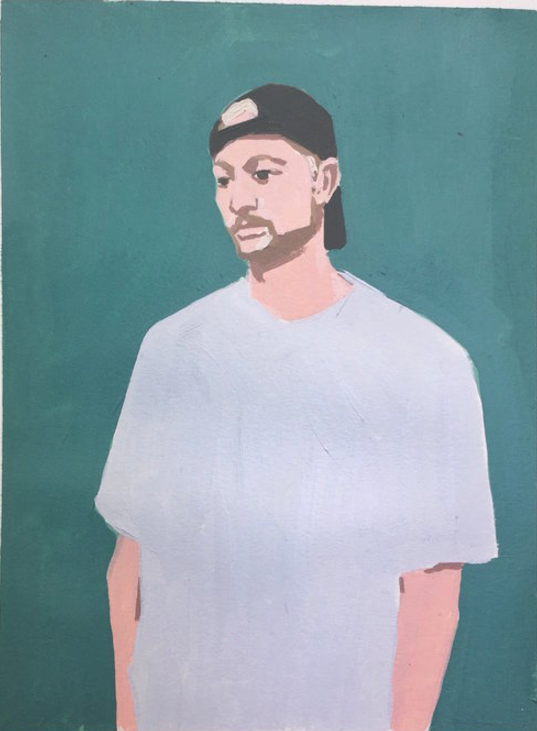 Snoke began pursuing fine art at UNC Asheville, but she felt that there was something missing. "I felt like I wanted to see where it [fine art and her painting] fit within the real world, and how I could help others."
With a need to find resolve, Snoke moved to Charleston for a change of scenery and the prospect of other opportunities. One thing led to another, and she decided to follow in the path that offered a way to help others and still integrated her passion for painting and fine art. She chose to pursue an industrial design degree at NC State.
Now a sophomore and a recent transfer, Snoke is quickly settling into the workload and sometimes robust demands of the College. "It's exciting, and I really enjoy the classes and the professors."
Snoke never stops painting. It's been a constant comfort and joy for her, as well as occasionally a thorn in her side—which is something she appreciates. "I like to be outside of my comfort zone." She corrects herself—"Maybe I don't like to, but I definitely need to." Snoke believes that by pushing herself, she can find resolve in her painting and in her design projects.
Last summer, Snoke was at a crossroads. She couldn't find a balance between painting and school; one always seemed to interfere with or overpower the other. "I had this painting that was blocking me, and I wanted to get it out of the house. Minutes after I realized this, the internet threw me an opportunity," she jokes.
The opportunity was a competition where the grand prize was a solo show for the selected artist. Snoke won. "My intent was to get it [the painting] out of my space. Now I have to create so much work. It was sort of exactly what I needed, to work through this and find a new perspective," she says emphatically.
Snoke remarks, "There is irony to this. It [the show] will take a sort of pressure to force me to the next level—where am I, how am I growing—and respond to it. It is really intense." But she thrives on this intensity and demand. For the past several months, Snoke has been consumed by her painting while still making time for school—exactly the balance she set out to find.
Her paintings and drawings vary. She uses mixed mediums of gouache, pen and ink, graphite prints, and block prints. The scale, too, varies. She has paintings that are nine feet across and works that are eight inches. "I produce these works on paper, a kind of exercise in breaking things down. They are small," she continues. "Some of these are my favorite. The simplest, quickest things are the most honest."
Snoke believes there is a balance in the art of painting and the process of design. Calling them "intuitive" arts, she feels there is a synergy between them. "They are very similar in that it's about getting things just right. Mostly with shapes, and trying to find the balance, to make sure it feels right." Knowing when she's gotten a work just "right" is also intuitive. "It's not about looking right, but feeling right and correct, and you just know when you are there," she says.
Her paintings are beautiful. They have a unique simplicity and complexity at the same time. The balance of color and the intimacy with the subject draws the viewer in. Snoke often prefers single subjects in her work; however, she has experimented with multiples. In a series she titled "Bach," which references the classic composer Johann Sebastian Bach, her subjects are a flock of hens.
"A friend who is a classical musician has these hens—they are weird little people that I found fascinating. He [my friend] would play Bach while I painted, and it was interesting; these four hens are like a family of dramatic women," Snoke describes. And many of her paintings have stories and connections that lead to more paintings.
On Friday, November 4, Snoke will debut her show at the Delurk Gallery in Winston-Salem. This solo exhibition has provided her the opportunity to further challenge her painting and the balance she seeks. She has pushed herself, learned to find that unique balance, and to experiment.
"It has been a lot of work," she admits. "I've come to understand that there is a delicate balance between the on-time and the off-time. Sometimes the off-time is way more important than the on-time." Snoke understands that at some point, you need to walk away from something in order to figure it out.
Snoke hopes the show will demonstrate her hard work and effort. "I just want to make something—to create something that is aesthetic and pure—and that I was meant to do. To feel like I did the right thing and gave it everything that I have."