CARBOLIGHT: Finalist in the 2016 LAMP Competition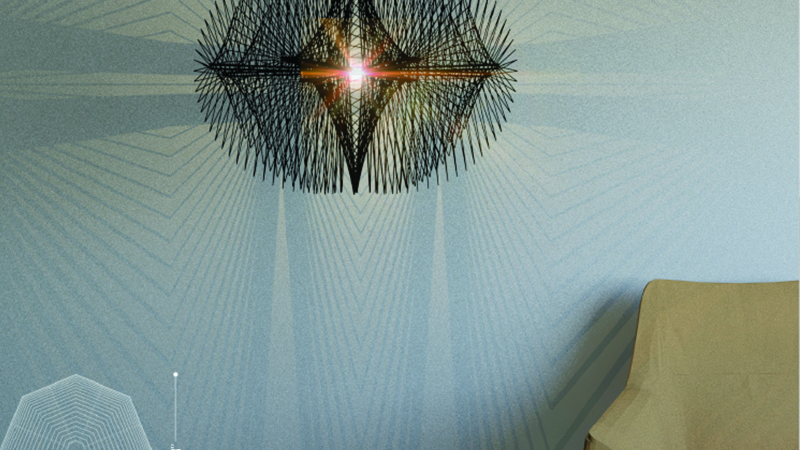 Marzieh "Sara" Noorani + Foad Faizi are a husband and wife design team from the College of Design and have been selected as FINALIST in the 2016 LAMP Competition. Their entry, CARBOLIGHT, is an entry in the Student Category. Noorani is a Master's candidate in Architecture and Faizi graduated in 2016 with an M.Arch degree. This design project was derived from work created in Associate Professor of Architecture David Hill's course, 'Digital Materials Translation.'
We encourage you to view the entries in each of the three categories: ESTABLISHED, EMERGING, and STUDENT.
Support your NC State Design Pack and VOTE  for "CARBONLIGHT," IN THE STUDENT Category.
HOW TO VOTE: Click HERE; Scroll down to view all entries in each of the three categories; Continue to Scroll (bottom of the page) to enter your Vote. Under STUDENT CATEGORY, Please consider choosing "CARBOLIGHT."
The 2016 LAMP Competition received 132 submissions from 80 cities representing 27 countries. The top 10 entries in each of the categories are available for a public vote with winners to be announced on November 3rd. Voting is open through October 28th.
Concept Statement for their Entry:
Cosmic is always a source of lights and movement. Central light is the source of everything and also there is a hidden geometry in the cosmic, which could be found by investigating the connection among light sources. By the theme cosmic, Carbolight has been designed to draw the concept of light, geometry, and shadows. The fixtures are three-dimensionally balanced by carbon fiber strands that connect two points with a straight line by grouping and overlapping of multiple points and lines. Carbolight implies both simplicity and complexity. Simplicity arises from basic connections that allow the strands to span between two points. Complexity is embodied in the resulting compound curvature. The light fixtures are suspended centerpiece pendants with sculptural linear strands through which light casts dramatically and gently to illuminate the environment. The combination of these linear elements and center-mounted light creates spectacular shadows on surrounding surfaces.
Project Specs:
The project could be built with carbon fiber filament pre-impregnated with epoxy resin to stay malleable and sticky until baked. In this case, cardboard was used as the mold because removing it from the object is easy by cutting it or dissolving in water. The carbon fiber was wrapped around these edges in a predefined pattern to create a fluid shape with straight lines.
Dimensions:
18″ W x 18″ L x 14″ H