The Shawcroft Prize: Hand Drawing Competition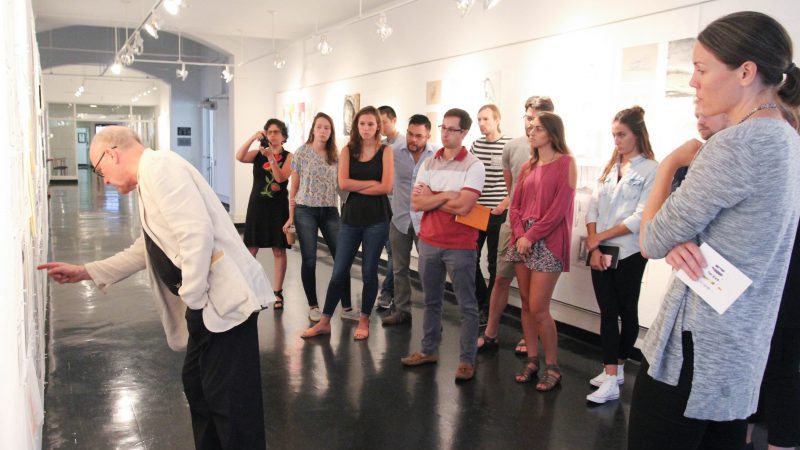 The Brooks Hall Gallery, just outside of the Harrye B. Lyons Design Library, is engulfed by a unique display of hand drawings—lots of them. More than a dozen student works demonstrating the art and beauty of drawing are pinned up and fill the space with delight. This exhibition is the work of architecture students who have taken part in the annual Shawcroft Prize, a freehand drawing competition, which is funded thanks to the generosity of Mr. Brian Shawcroft AIA, architect and former associate professor and lecturer at the College of Design. Shawcroft was awarded the Kamphoefner Prize for his integrity and devotion to the Modern Movement in Architecture in 1991, and many of the classic modernist homes he designed are here in the Triangle. He is also recognized for his significant skills in figure drawing and photography.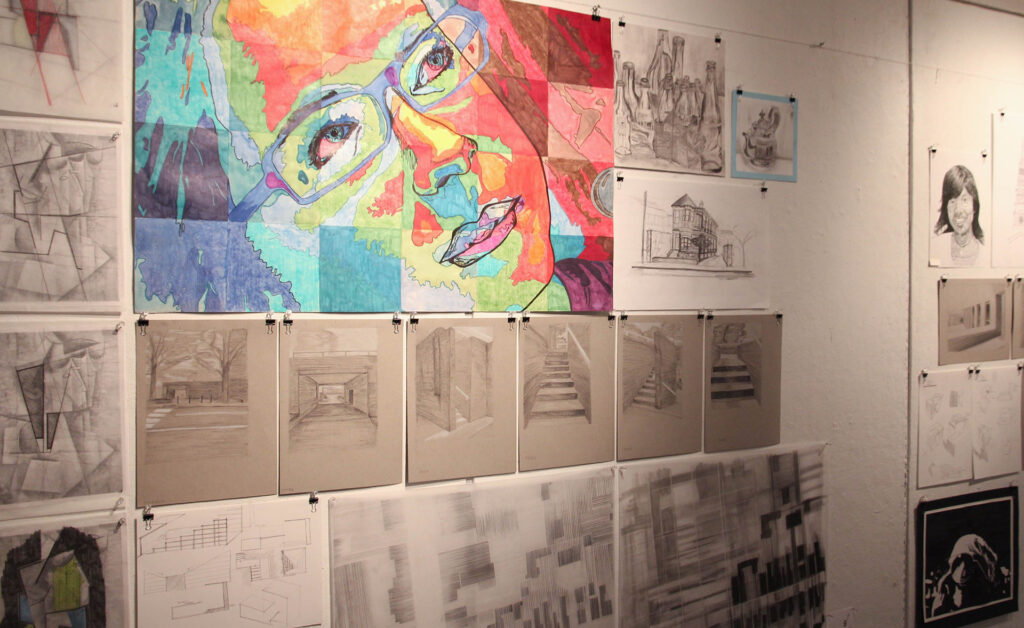 The student works are intense, fluid, and show a varied talent of technical, creative composition, emotion, and personal reflection. Each student in the competition is required to be a current architecture student and is nominated by faculty in April. They have the summer to develop their submissions. Students must demonstrate excellent use of hand drawing and are guided by faculty advisor Dr. Patricia Morgado, Associate Professor of Architecture. Morgado encourages them to use a variety of media (i.e. pencil, ink, charcoal) and to consider submitting works that embody the purpose: to think with sketches, to think about presentation, to analyze subject matter with analytical drawings and diagrams, to record perceptual interpretations, and to have fun.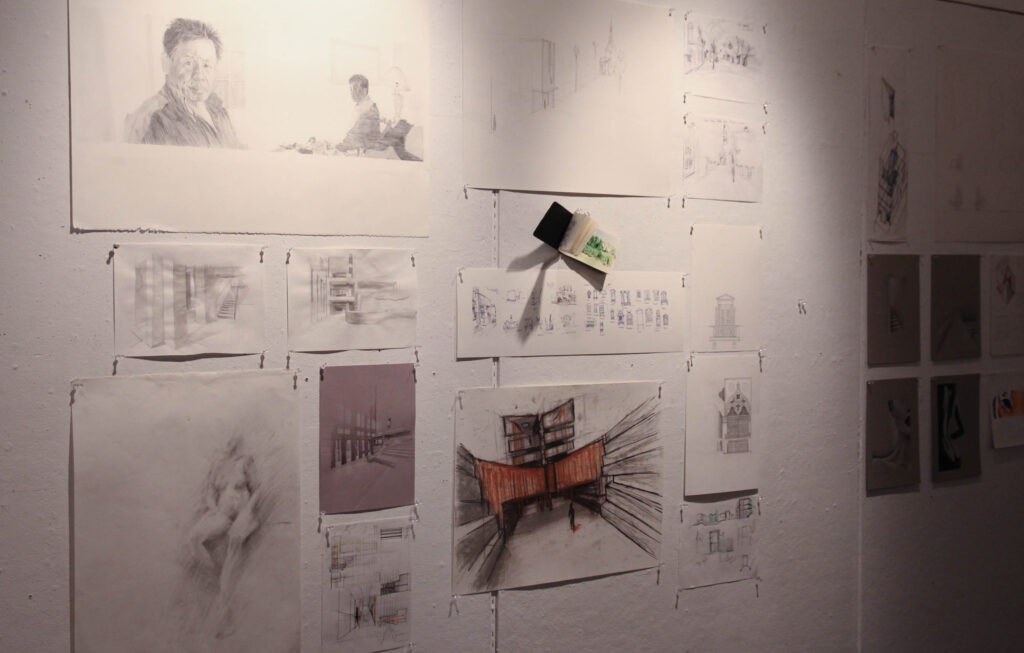 A total of ten drawings must be submitted for critique, including a minimum of six entries that have been part of course work at the College. Two of these submissions may be made up of a compilation of sketches from sketchbooks or loose trace paper. A maximum of four drawings that have been produced outside of the College may be considered. This is where the opportunity comes in for students to demonstrate their diverse talents beyond technical drawings. One of their ten submissions may be a combination of digital and hand drawing.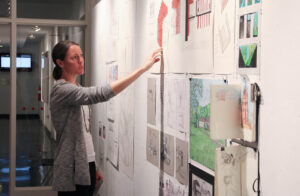 The 2016 prize's jurors included Alumni Distinguished Professor Emeritus of Architecture Paul Tesar, Ph.D.; Assistant Professor of Architecture Sara Glee Queen; and Assistant Professor of Practice in the School of Architecture Erin Sterling Lewis, AIA, Principal with in situ studio. The jurors had the opportunity to collectively spend time viewing works to create assessments and feedback. The feedback provided the student contestant's insightful ways to improve their skills and highlighted their strengths.
This year, the winners of the Shawcroft Prize are:
Nic Chandrasurin (second-year Track 3 M.Arch student) – First prize ($500)
Daoru Wang (Junior Architecture Undergraduate Program) – Second prize ($250)
Nicholas Rossitch (Junior Architecture Undergraduate Program) – Second prize ($250)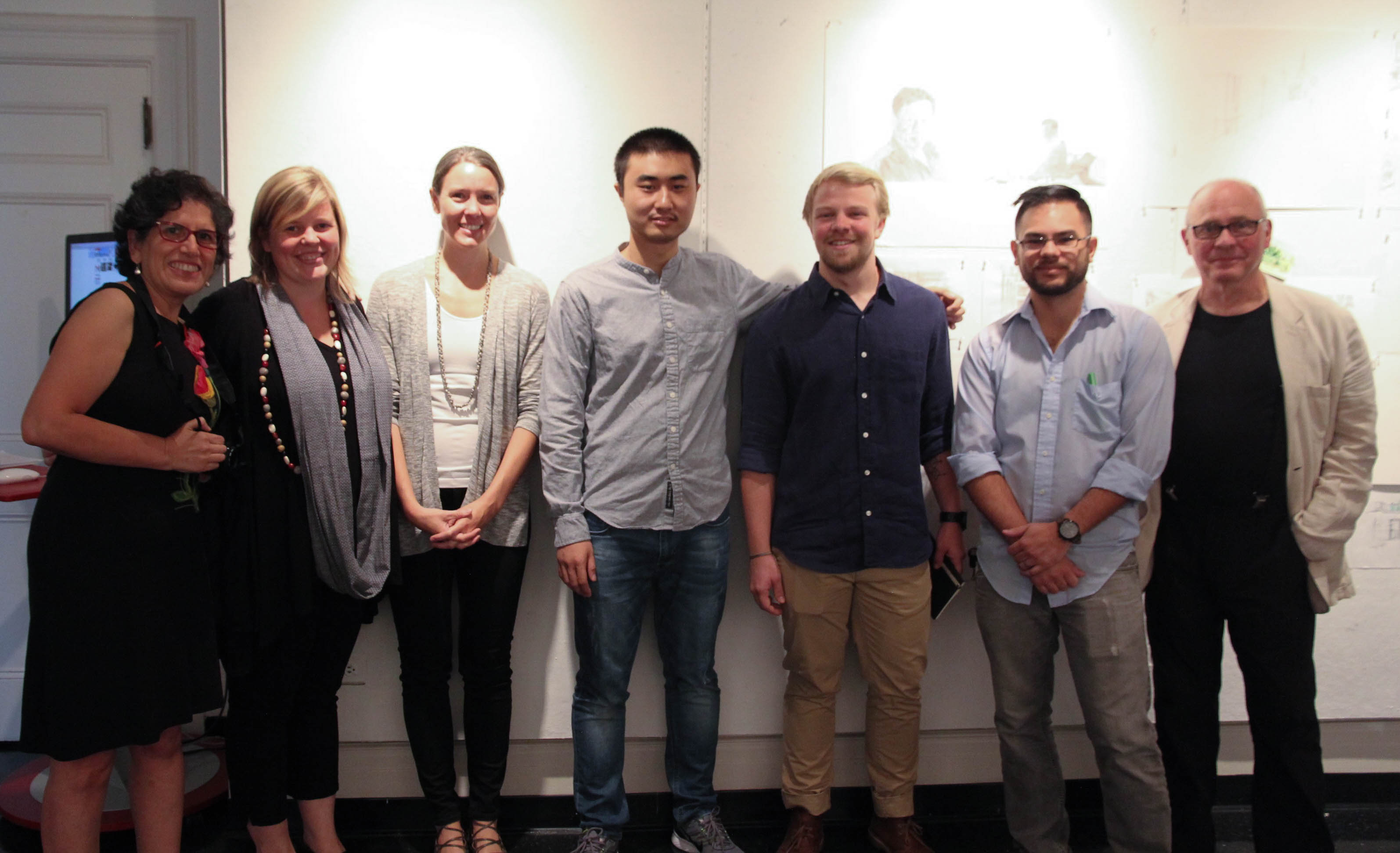 ---
At the College of Design, our goal is to provide an opportunity for all students to live a Designlife! Every gift is important to the future of design education and has an impact on the College's most important mission: teaching students to design for life. For more information contact Jaclyn Hage at jaclyn_hage@ncsu.edu.