Design that Lives On
by Monique Delage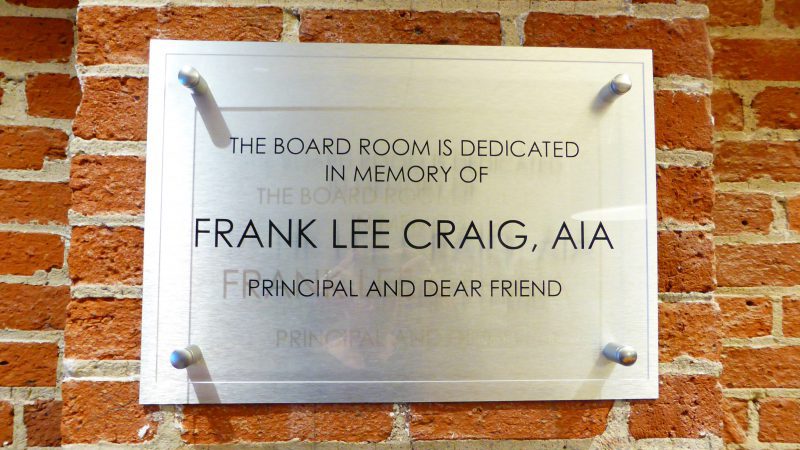 Frank Lee Craig [B.Arch '77] passed away in 2009 after a lengthy battle with cancer, but the work he made in his final years lives a life of his own. On September 16, a curated sample of his art—accompanied by an opening that will feature his music—will be included in an exhibition in Bottrop, Germany.
"He [Frank] was limitless in his creativity, and he experimented with whatever was at hand," says Associate Professor of the Practice in Architecture, Dr. Margret Kentgens-Craig, as she describes her late husband. Craig was principal of Cline Davis Architects, but after his diagnosis he dove into his passion for the fine arts and produced what Kentgens-Craig describes as "a massive collection of works that range from multi-media collages, photography, sculpture, paintings, drawings, and music." The breadth and scope of his collection is enormous.
Kentgens-Craig speaks fondly of her late husband's capacity to churn out works of art even with his illness. "He was constantly in motion. It was breathtaking to see."
The exhibition, which will run from September 19 through October 14 at the Städtische Galerie, will include 16 multi-media collages and 31 photographs in a myriad of formats. This will be Craig's third exhibition in Germany. It came about from a request by the Mayor of Bottrop, who contacted Kentgens-Craig. Bottrop was home to the Craigs for a lengthy period of time, and Kentgens-Craig, a German expat, still has close ties to the area.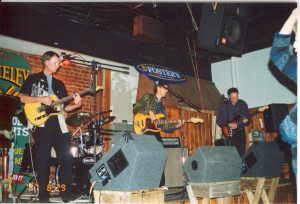 "One of the unique features during the opening of this exhibit is that there will be a 'Musikaufführung' [musical performance or band] that will play Frank's music. They took the time to learn some of his songs," Kentgens-Craig says. This is yet another testament to the widespread influence Craig had on so many people. In addition to his massive collection of art, he also has two albums, "The Distance Is So Near" (2011) and "Crack in the Sky" (2013), which Kentgens-Craig had professionally produced after Craig's passing.
Kentgens-Craig painstakingly selected each of the pieces to be displayed during the exhibition. Her selection was based on works that are currently located in Germany. It was necessary to consider pieces already housed in Germany due to cost, logistics, and the possibility of damage during transit. The artwork is irreplaceable and any loss would be devastating.
Kentgens-Craig speaks highly of the School of Design, which became the College of Design in 2000, and the period in which Craig attended. "You can't make talent, and you can't produce an artist, but if someone is highly creative and you put them into an environment with great influence, such as the classroom of George Bireline [a professor at the School of Design from 1955 to 1986] or Joe Cox [a professor of the School of Design from 1954 until 1980], you can develop an artist," she says. "The program at the time was truly a vehicle to pull out the talent in people."
Bireline and Cox have been noted as beloved and influential teachers and often had waitlists for admittance to their classes. One of Cox's courses, "Design Fundamentals: Color and Light," provided students exposure and training in the physical nature of these elements and how to incorporate them into their works.
"[Frank] experimented with styles and composition, which was the modern part of his work that he learned here [while at the School of Design]. The elements of line, structure, color, harmony, balance, and proportion—all the basics they taught students in the studios."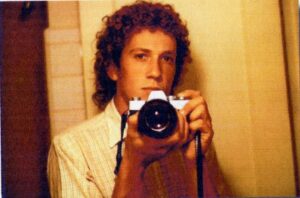 Under Dean Kamphoefner, "there were artist-painters whose training went back to the Bauhaus approach, where students were introduced to the basic elements and laws of design. These are applicable and common with any form of design, even architecture. Frank was a student of this period and so strongly connected to the Bauhaus-based curriculum."
Kentgens-Craig has meticulously documented and compiled Craig's vast collection, and can speak about specific works in detail. She describes, for example, how his "abstract work makes you think about figurative content and makes you start to speculate. When he [Craig] is [designing in the theme of] nature, he goes from the abstract to the identifiable and from the identifiable to the abstract." Kentgens-Craig has photographed and created a "simple" system of identifying each of the pieces, in this way preserving Craig's many years of accomplishments.
"Part of the allure of these images is that they pull you in—you can't just sit. It's not like a poster that is informative—each image requires a closer look and examination." His work is mesmerizing and beautiful, from the juxtaposition of photography and painting in many of his multi-media collages to the unique composition and perspective of many of his industrial texture photographs.
If Craig were still alive, he would probably be thrilled to hear about the exhibition—and then to return to his studio and continue working. "He didn't look at himself much, he just worked," says Kentgens-Craig. "It was not about ambition or exposure, he just really was involved with the work itself."